Rajasthani rappers take dig at Cong for PM Modi's security breach, watch their witty criticism (VIDEO)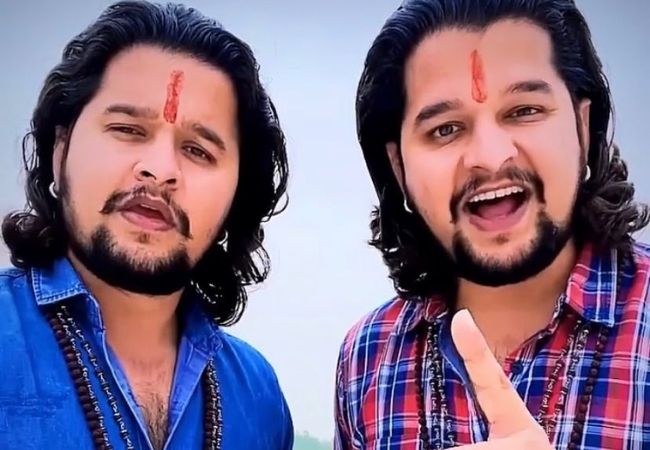 New Delhi: Prime Minister Narendra Modi's unprecedented security breach during visit to Punjab's Ferozepur left the nation & countrymen in shock. The whole episode laid bare the incompetency & mismanagement of Punjab police while put question marks on Channi government for lax security arrangements.
Political accusations & bickering followed the security fiasco but common people were also agitated over potential threat to PM's life and vented their anger & frustration over the same.
Sambhav & Sankalp Sharma, the Rajasthani rappers, have taken sharp jibe at the Channi govt & also the political rivals via their rap song, for letting the situation go haywire despite planned Punjab trip.
Taking swipe at Channi govt & Rahul Gandhi for the security botch-up in Ferozepur, the Rajasthani duo said PM Modi enjoys the blessings of Kashi Vishwanath and no threat can harm him.
View this post on Instagram
Their witty rap on those responsible for lax security during PM Modi's Punjab visit is watched and appreciated by many. It has been liked by about 19, 000 people till now.
With their humorous jibe, they poked fun at 'Chammanni & Atthani' and say that when Prime Minister is not secure, what guarantee is there for the Aam Aadmi.
In the closing note, they say, "Akal Mrityu woh mare jo karm kare chaandal ka, Kaal uska kya bigaare jo bhakt ho Mahakaal ka."
Rajasthani rappers run a popular YouTube channel named 'Baawale Chore'. A lot of people have developed liking for the duo for their amusing take & criticism of burning issues before the nation.