Secret behind long life of Swami Sivananda, the eldest man who received Padma Shri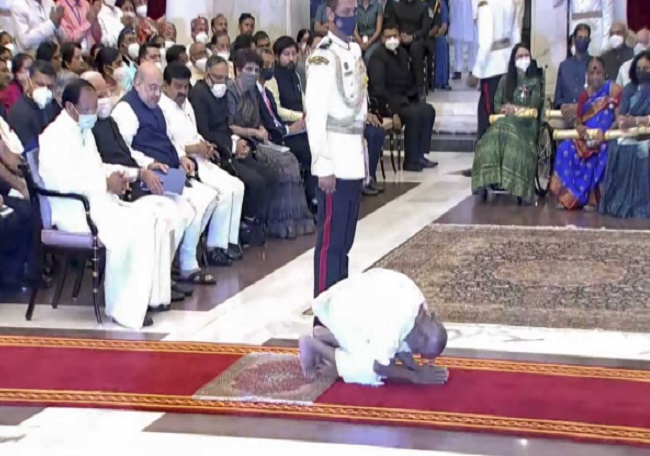 New Delhi: When the 125-year-old Swami Sivananda walked barefoot inside palatial Darbar Hall of Rashtrapati Bhawan to receive Padma Shri, the hall reverberated with loud claps of appreciation & applause. While he was honoured with Padma Shri for his immense contribution to Yoga, the dignitaries gave him a standing ovation.
Before receiving the award, he also knelt down before the Prime Minister & President. In reply to the heart-warming gesture, PM Modi also bowed & touched the floor.
So heart touching 😢
125 Year old Yoga Guru from Kashi, Swami Sivananda receives Padma Shri for his immense contribution in the field of #Yoga#PadmaAwards #PeoplesPadma #PadmaAwards2022 #PadmaShri pic.twitter.com/1PKLHzezOT

— Kiren Rijiju (@KirenRijiju) March 21, 2022


'No sex, no spice is the secret to long life'
Swami Sivananda has become the oldest man to receive Padma Shri. Shedding light on his longevity, he reveals the reason behind his long life – No sex, no spice and daily practice of Yoga.
According to his passport, Swami was born on August 8, 1896 and is now applying to Guinness World Records. As per his date of birth, his life spans around 3 centuries but even today, he remains active & in sound health because of regular exercise & Yoga Asanas.
Hailing from Varanasi, Swami Sivananda grew up in extreme poverty & chose to become a monk. For decades, he has been an avid practitioner of Yoga and eats a simple & frugal diet.
For his long life, the monk gives credit to three things – Yoga, discipline & celibacy.
"I lead a very simple & disciplined life. I eat only boiled food without any oil & spices. I eat rice & boiled dal with a couple of green chilies," he told a news agency.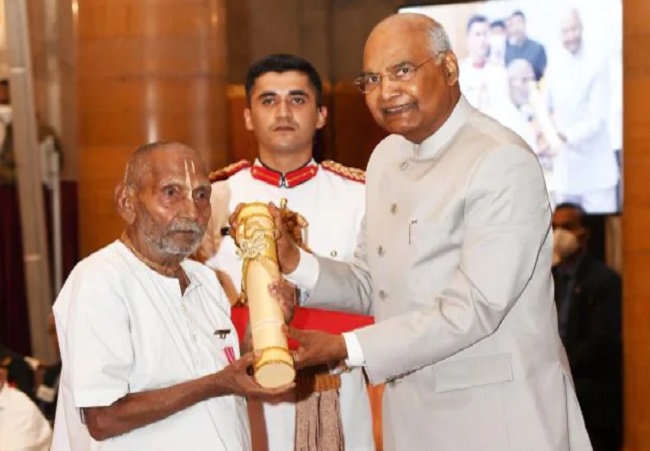 Having born in a colonial-era, he continues to live a simple life & has no inclination for vagaries of modern life.
Sivananda sleeps on a mat on the floor and uses a wooden slab as a pillow.
"I avoid taking milk or fruits because I think these are fancy foods," he said.
He lost his both parents when he was just six year old. He was raised by a spiritual guru, with whom travelled across the country before finally settling in the holy town of Kashi.