Top 10 getaway places from Delhi, that you can visit for a quick holiday via road
As the case of coronavirus is on the decline and COVID-19 restrictions have been lifted from all places in India, it is time to spend some time out of your town.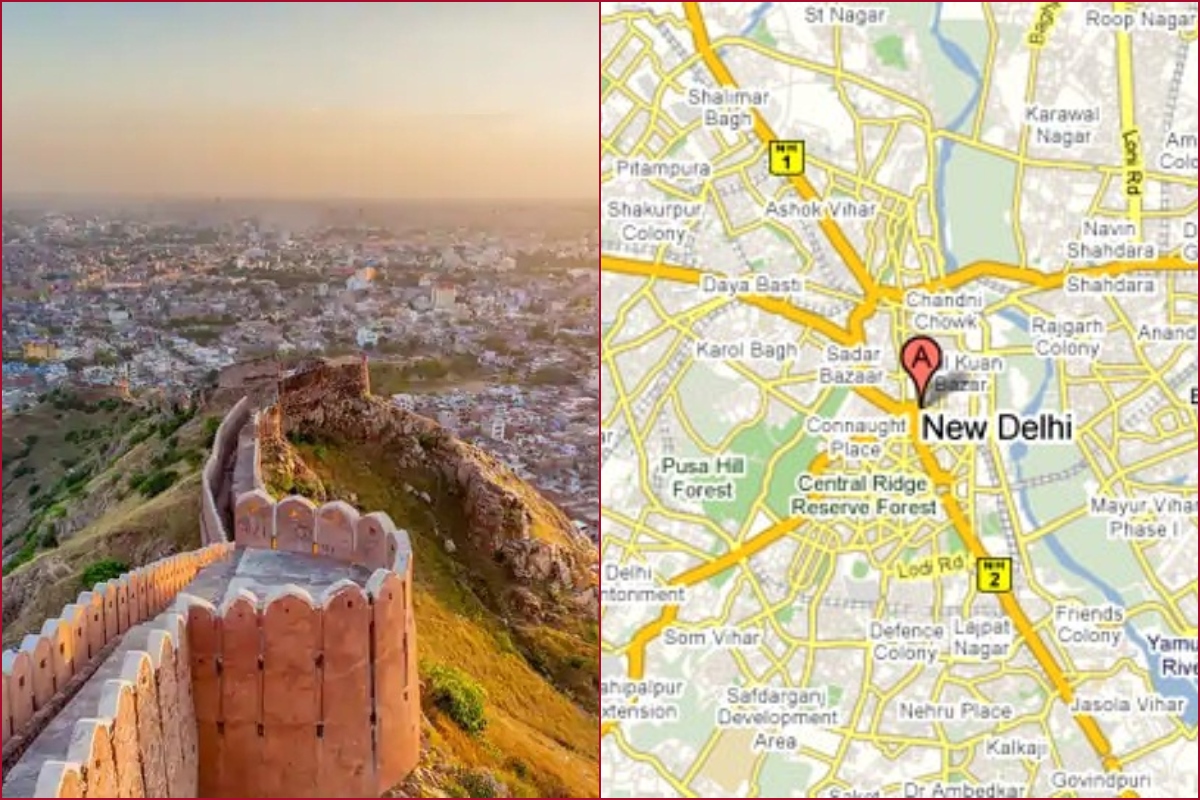 New Delhi: As the case of coronavirus is on the decline and COVID-19 restrictions have been lifted from all places in India, it is time to spend some time out of your town. If you have been planning an excursion and still could not find any lead travel to a place and breathe in some fresh air then you did not worry as we have curated a list of places to travel via road.
Below here, the names of 10 intriguing and offbeat destinations are available where you can go via road from Delhi. It does not matter whether you know the way to your travel destination or not. One just needs to set the location on Google Maps to travel.
1. Jaipur
Jaipur is the first place on our list where you can plan a short vacation with family as well as friends. It is located approximately 220 kilometers from Dehli. The trip will take two to three days to get finished. The capital city of Rajasthan is famous for its historical forts such as Amer Fort, Jaigarh Fort, and Nahargarh Fort.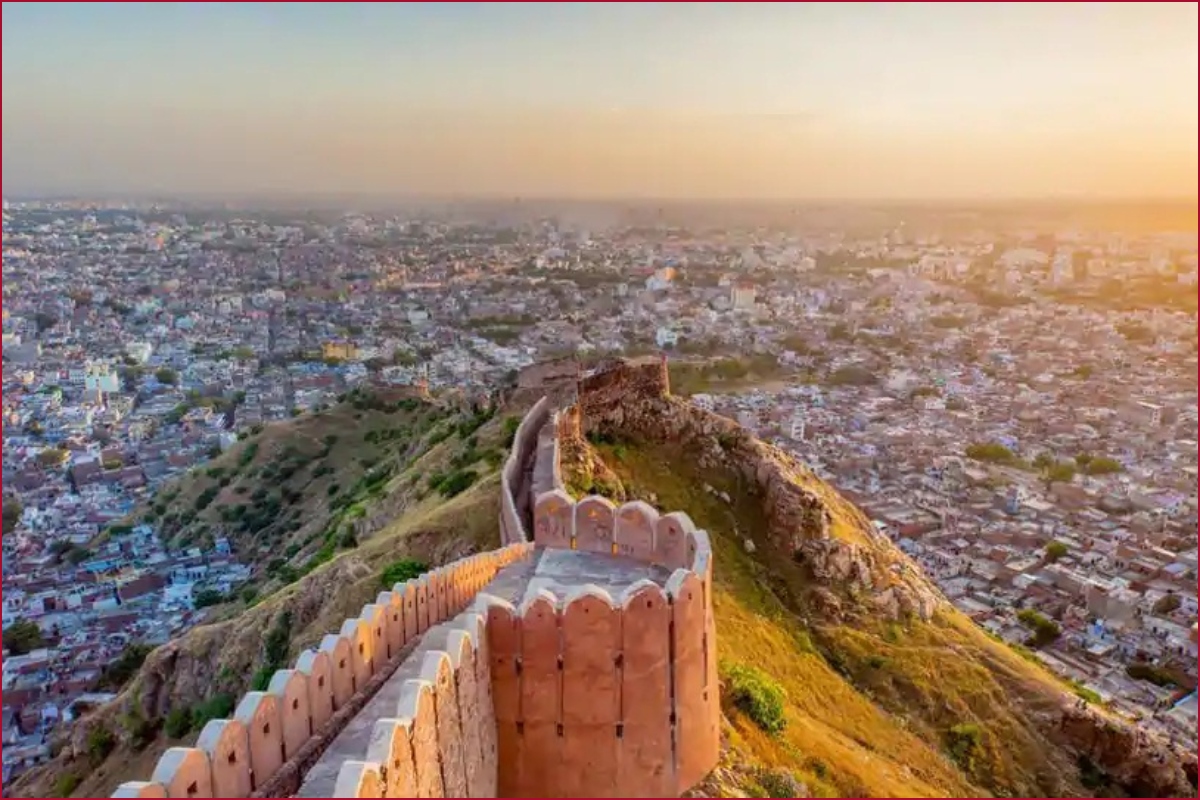 On the outskirts of the city, one can also travel to Sanganer and Choki Dhani. One should also not miss travel to Chokhi Dnahi village, famous for its great representation of Rajasthani customs, legacy, cuisine, culture, and legacy.
2. Narkanda
The next destination on the list lies in Shimla known as Narkanada. Encircled by the Himalayan Mountains, Narkanada is situated around 60 kilometers from Shimla. If you travel to Narkanada, you should not miss visiting a beautiful temple near the Tannu Jabar Lake. Here one can also experience skiing during winter.
3. Shimla
However, the capital city of Himachal Pradesh, Shimla is itself the best option to travel and escape the scorching heat of Delhi. Shimla is famous for several temples such as Tara Devi Temple, Jakoo Temple, and more.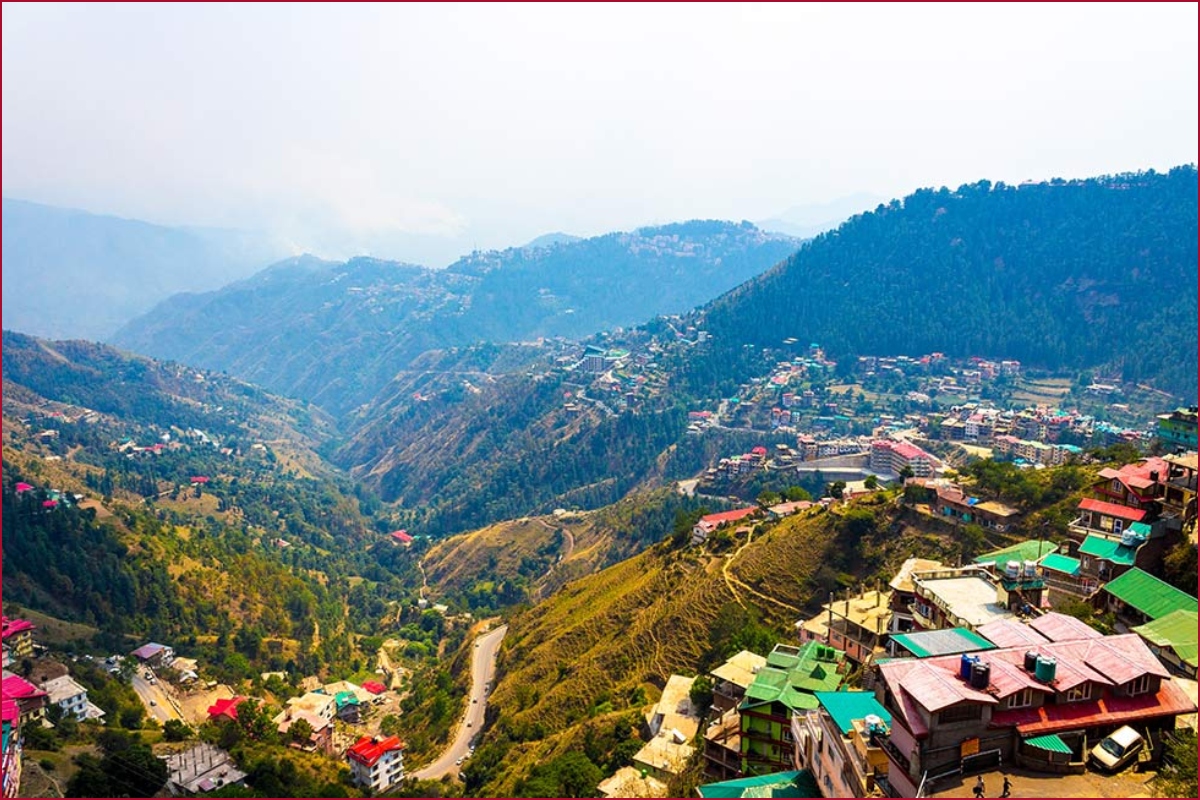 4. Hatu Peak
Hatu Peak is the third place to explore the beauty of Shimla. After trekking up to the top of the peak, one gets a panoramic view of the entire city. At the top of the mountain, a shrine to the Goddess Kali is also situated, showcasing regional woodworking and construction. One can reach Hatu after driving around 420 kilometres from Delhi.
5. McLeod ganj
McLeod Ganj is another popular destination in Himachal Pradesh, situated approximately a 10-hour drive away. McLeod Ganj is primarily famous for its significant Dalai Lama temple and lovely monasteries.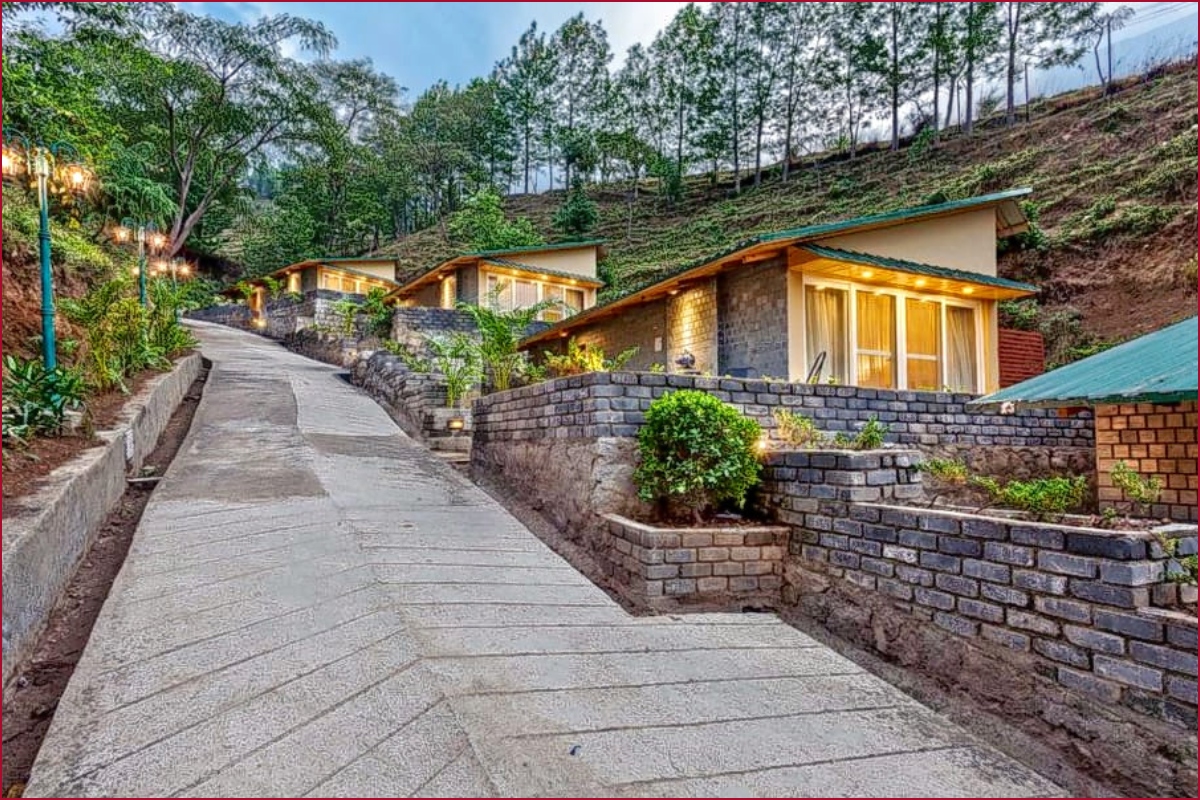 6.Kanatal
Kanatal is an offbeat destination, situated in Uttarakhand. It is 78 km from Dehradun and 311 kilometers from Delhi. If you want to spend time by apple orchards and get a taste of simple life then Kanatal is the best place to travel.
7. Dharamshala
Dharamshala is the winter capital of Himachal Pradesh, surrounded by dense coniferous Deodar and Cedar trees. People, mainly exiled Tibetans, come to see the Dalai Lama. This place is also famous for Tibetan arts and crafts, and Tibetan foods, mainly momos.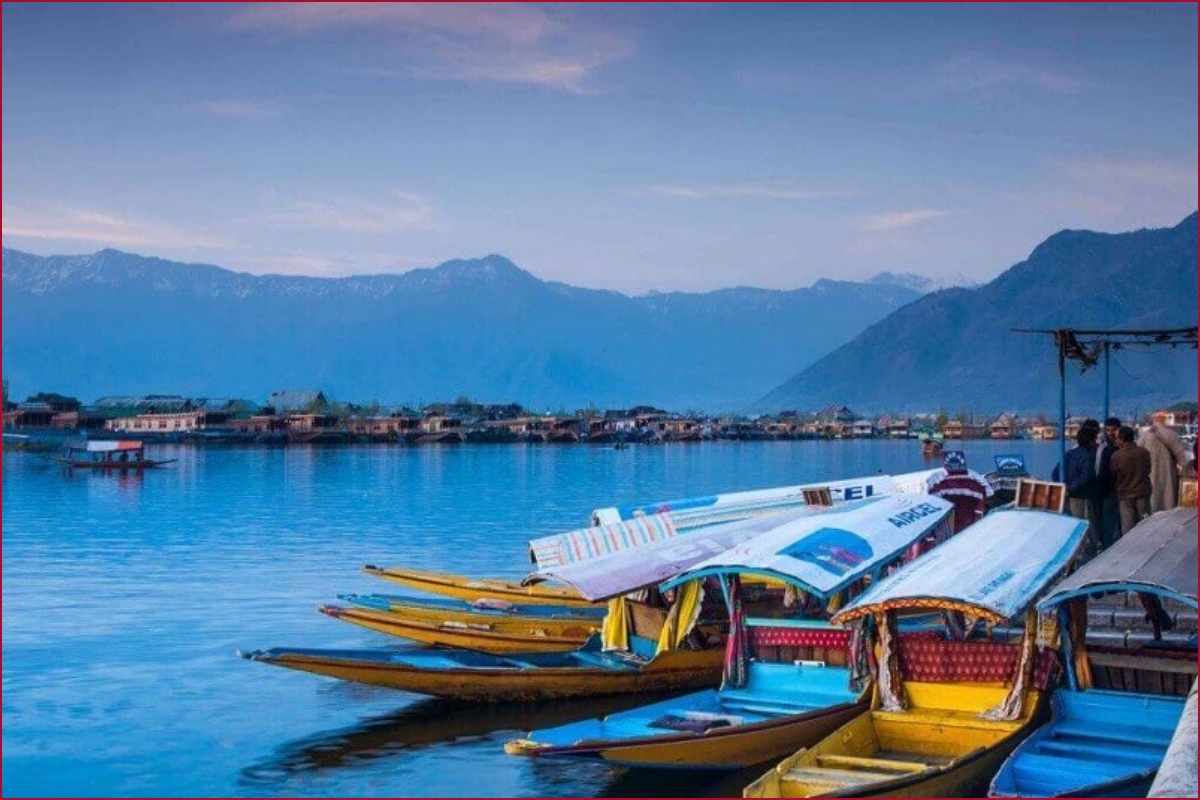 8. Tirthan valley
Tirthan valley is the ideal vacation location to go away from the noise and pollution of ordinary city life. The valley is called a hikers' heaven. It is around 500 kilometres away from the capital of India.
9. Kufri
Kufri is a village in Himachal Pradesh. Its prime attractions of the surrounding landscape and religious structures, hiking trails, and the natural skiing slopes. This can also be said for new locations to discover the natural beauty.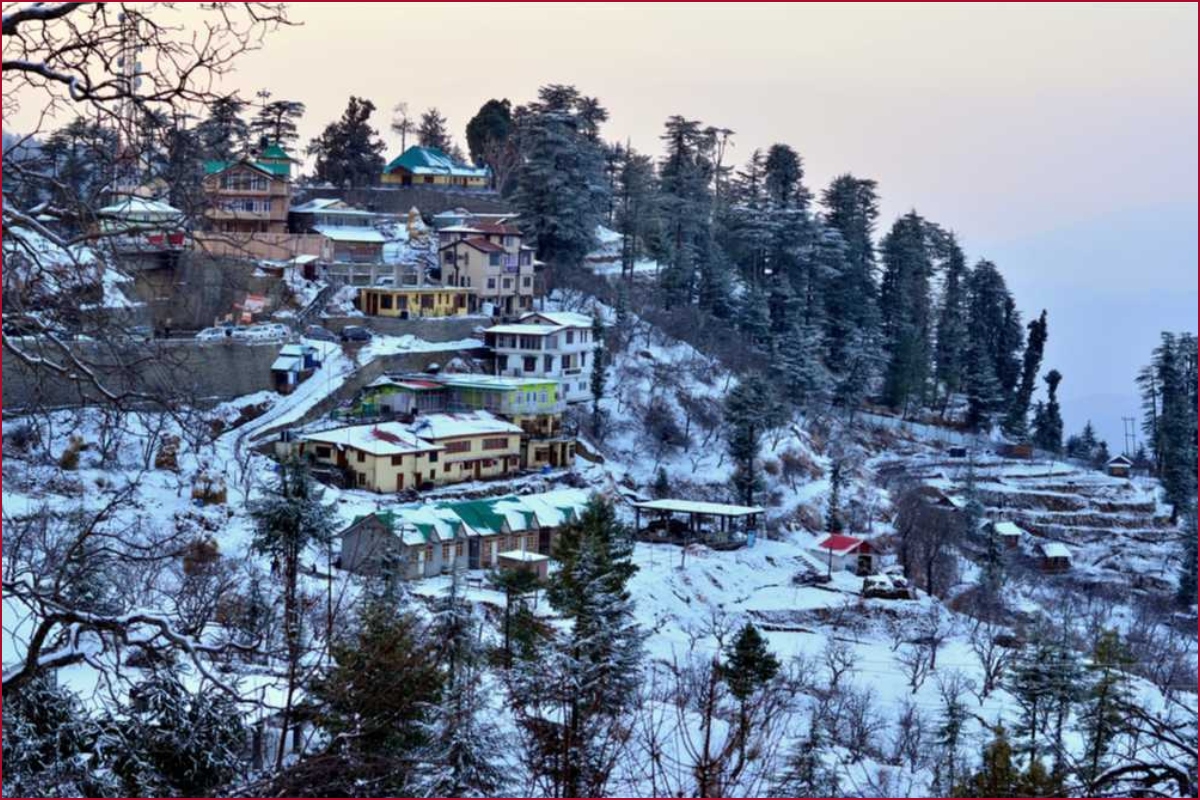 10. Jim Corbett National Park
In the list, there is also a national park — Jim Corbett National Park — situated in Uttarkhand away from around 300 km from Delhi. If you come to Jim Corbett, you should not miss the jungle safari or elephant ride. River rafting is another must-to-do-activity here.