Valentines Day 2023 Memes, Jokes, Pictures, Videos and more that you can forward to your friends, crush and dear ones
Valentines Day 2023 Memes, Jokes, Pictures, Videos, and more that you can forward to your friends, crush and dear ones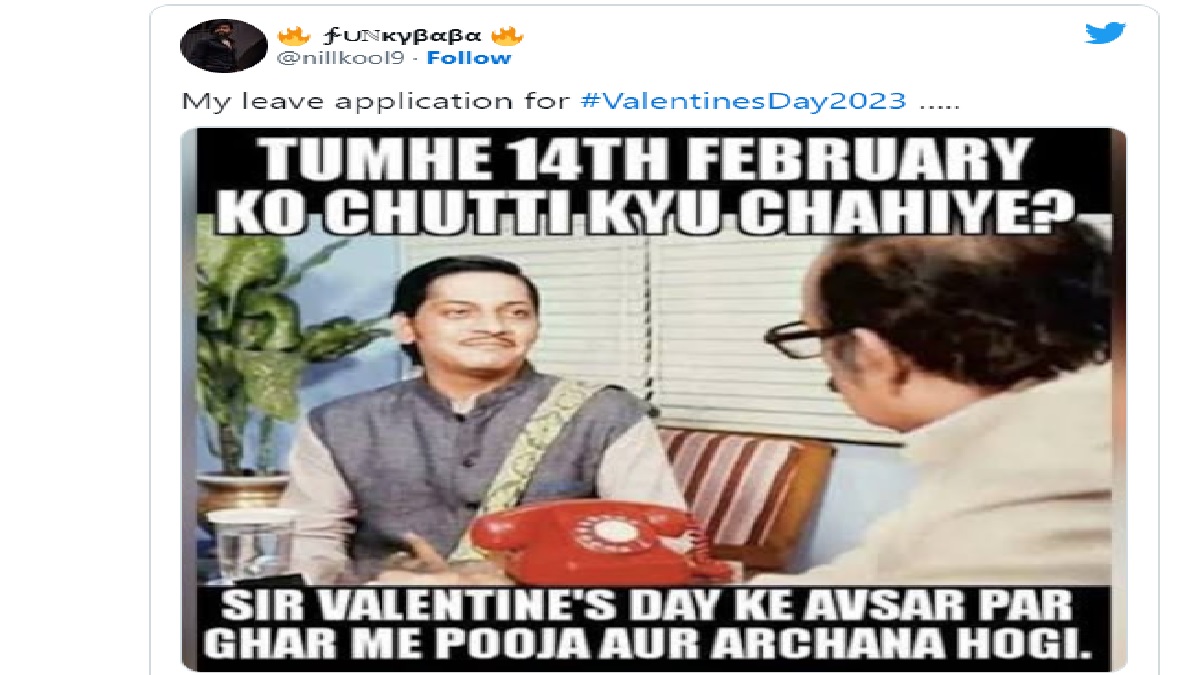 New Delhi: Happy Valentines Day all the love birds. As Valentine's week is finally ending today with Valentine's day or the final day of this week. Basically, this day is celebrated. Basically, this day is celebrated in honour of Saint Valentine, who got lovers married secretly.
Valentine's Day is celebrated on February 14 every year.
While lovers started the preparation for this day long ago, but today is the day when they will finally execute it.
Apart from the couples, there are a set of people who will are celebrating this day by sharing funny memes, jokes, and videos on social media and there is no doubt that all singles and lovers can relate to this.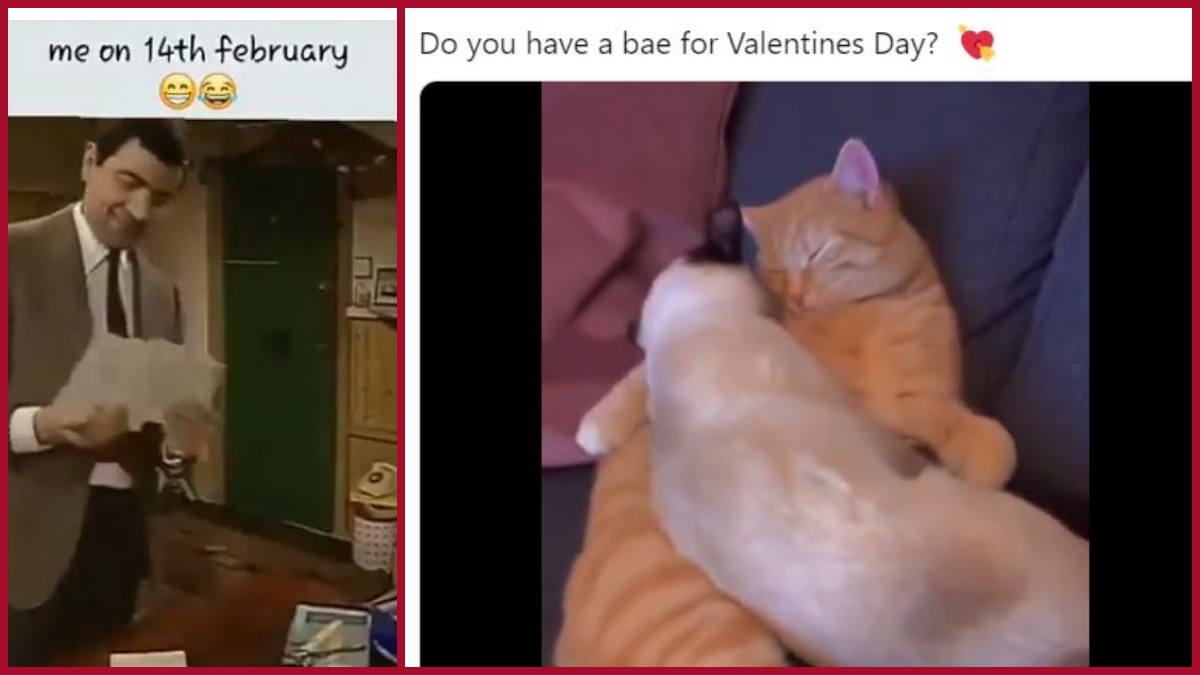 Valentine's Day 2023 Memes, Jokes that you can send to your friends, secret lovers, and to your dear ones.
फैशन????#ValentinesDay #ValentinesDay2023 #valentinesdaymeme pic.twitter.com/142enODqZb

— Surabhi Tiwari?? (@surabhi_tiwari_) February 14, 2023
happy valentines day.pic.twitter.com/YuS0Ds72jA

— out of context shah rukh khan in movies (@oocsrkmvs) February 14, 2023
how my valentines day is going: pic.twitter.com/fTmszzsCSa

— junkie (@yusoxee) February 13, 2023
me on valentines day, enjoying my sister's gift from her boyfriend. pic.twitter.com/OwrqXp0p0W

— ???. (@httpsnimroood) February 13, 2023
#ValentinesDay #ValentinesDayMemes pic.twitter.com/KcTjLcuHoI

— The Finisher (@TwinkleTzz) February 13, 2023
My leave application for #ValentinesDay2023 ….. pic.twitter.com/U3IcTtd4Zp

— ? ∱∪ℕκγβαβα ? (@nillkool9) February 12, 2023
#ValentinesDay special! ?? pic.twitter.com/Whdl3v3izz

— Rajasthan Royals (@rajasthanroyals) February 14, 2023
Happy #ValentinesDay dosto ♥️ pic.twitter.com/o6o2mnsgHj

— Prayag (@theprayagtiwari) February 14, 2023
انا في ال #ValentinesDay ???? pic.twitter.com/WfuVY0OvrQ

— Rᗩᑎᗪᗩ SEᒪEEᗰ (@Randaseleem) February 11, 2023
Do you have a bae for Valentines Day? ? pic.twitter.com/HRPX9ES3Su

— Cat ? (@CatLoverCult) February 8, 2023
Springtime for Thomas (1936) #ValentinesDay pic.twitter.com/4ShtF4XWaE

— Comedy For Animators (@Comedy4anim) February 14, 2023
Happy Valentines Day ??pic.twitter.com/3BlKpizmNr

— Saloon Kada Shanmugam (@saloon_kada) February 13, 2023
#ValentinesDay : A typical scene in boys hostels ?#ShivThakare #AbduRozik #Shibdu pic.twitter.com/4Bwr0vwezv

— ᴄᴀɴᴅɪᴅ #AAIstan (@UnwaveringVoice) February 14, 2023
Happy #ValentinesDay pic.twitter.com/pg1fkArrgu

— Supreme PawanKalyan FC™ (@SupremePSPK) February 14, 2023
Happy Valentines Day Everyone.
Me as a single be like ??#ValentinesDay #CoupleGoals pic.twitter.com/lP8Ttd9FbY

— Ashutosh Srivastava ?? (@sri_ashutosh08) February 14, 2023
Its #ValentinesDay ..
Le single me:..#SalmanKhan
Wish u all #ValentinesDay ❤️?pic.twitter.com/dfnBG2PLet

— TeamSKEditors (@TeamSkEditors) February 14, 2023
Some people on #ValentinesDay ????????????????

Oba of Lagos Oshodi Kehinde Bankole #prayforburna pic.twitter.com/eJU4nhvxMr

— WHATSAPPBLOG9JA??? (@whatsappblog9ja) February 14, 2023
?✨Happy Valentine Day ??
Another day another slay for the single ppl period!!????#ValentinesDay #Aonunete #อาวนุงเน pic.twitter.com/VnpCENOazr

— mo (@m_yosunny) February 14, 2023
Happy #ValentinesDay
Tag a boy like this ??????????????

Oba of Lagos Oshodi Kehinde Bankole #prayforburna pic.twitter.com/hcP1aqtmhA

— WHATSAPPBLOG9JA??? (@whatsappblog9ja) February 14, 2023
Single me to my commited friends :#ValentinesDay pic.twitter.com/2ftRM57heI

— ಕರ್ಣ (@shodhan_ak) February 14, 2023