1 year of Modi 2.0: India leads fight against Covid-19, sets example for global powers
From being emerging as the pharmacy of the world to developing Aarogya Setu App, India has truly emerged as the world leader in tackling the menace.
May 23, 2020 21:01
Covid-19 pandemic has impacted the world alike, making no distinctions between rich and poor. In fact, most of the affluent nations with most advanced healthcare facilities have witnessed the worst outbreak. The world joined hands to put up a united fight against the pandemic, however, it is India's focused and targeted response which has earned worldwide applause.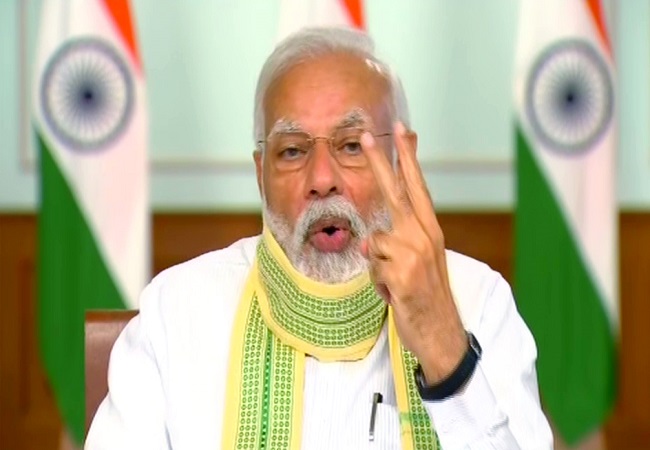 From being emerging as the pharmacy of the world to developing the gamechanger Aarogya Setu App, India has truly emerged as the world leader in tackling the menace. And, the credit for this goes to Modi government, which took prompt and decisive steps since its outbreak.
India has shown remarkable leadership in fight against Covid-19 and has been on the front foot in helping other countries in combating the deadly disease.
Why India's fight against Covid-19 is an example for the world:
Corona cases & mortality among the lowest in world
Covid-19, which originated from China's Wuhan spread to all corners of the world, impacting lakhs of populations. As per today's figures, there are more than 50 lakh Corona + cases in the world with more than 15 lakh alone in US, many countries like Russia and Brazil with over 3 lakh cases. However, India despite its huge population and high density has largely managed to prevent the spread of virus. Not just Corona cases but also the mortality remains much lower in India, as compared to other Western nations.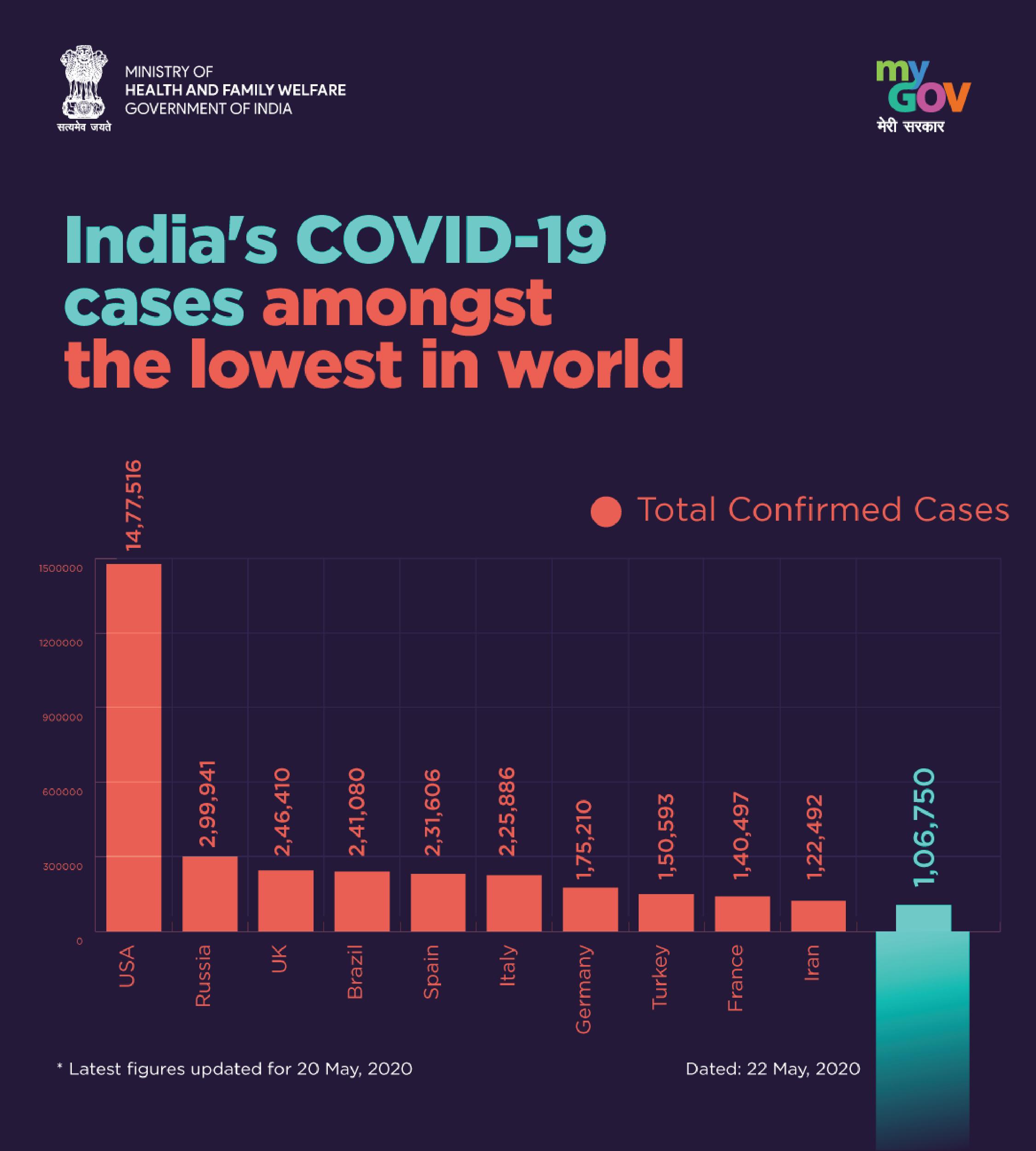 As Health Minister Dr Harsh Vardhan points out, in a country of 1.35 billion people, there are only 0.1 million cases of COVID-19, this itself shows India's control over pandemic. Death figures also stand at 3700, a figure much lower than Western counterparts.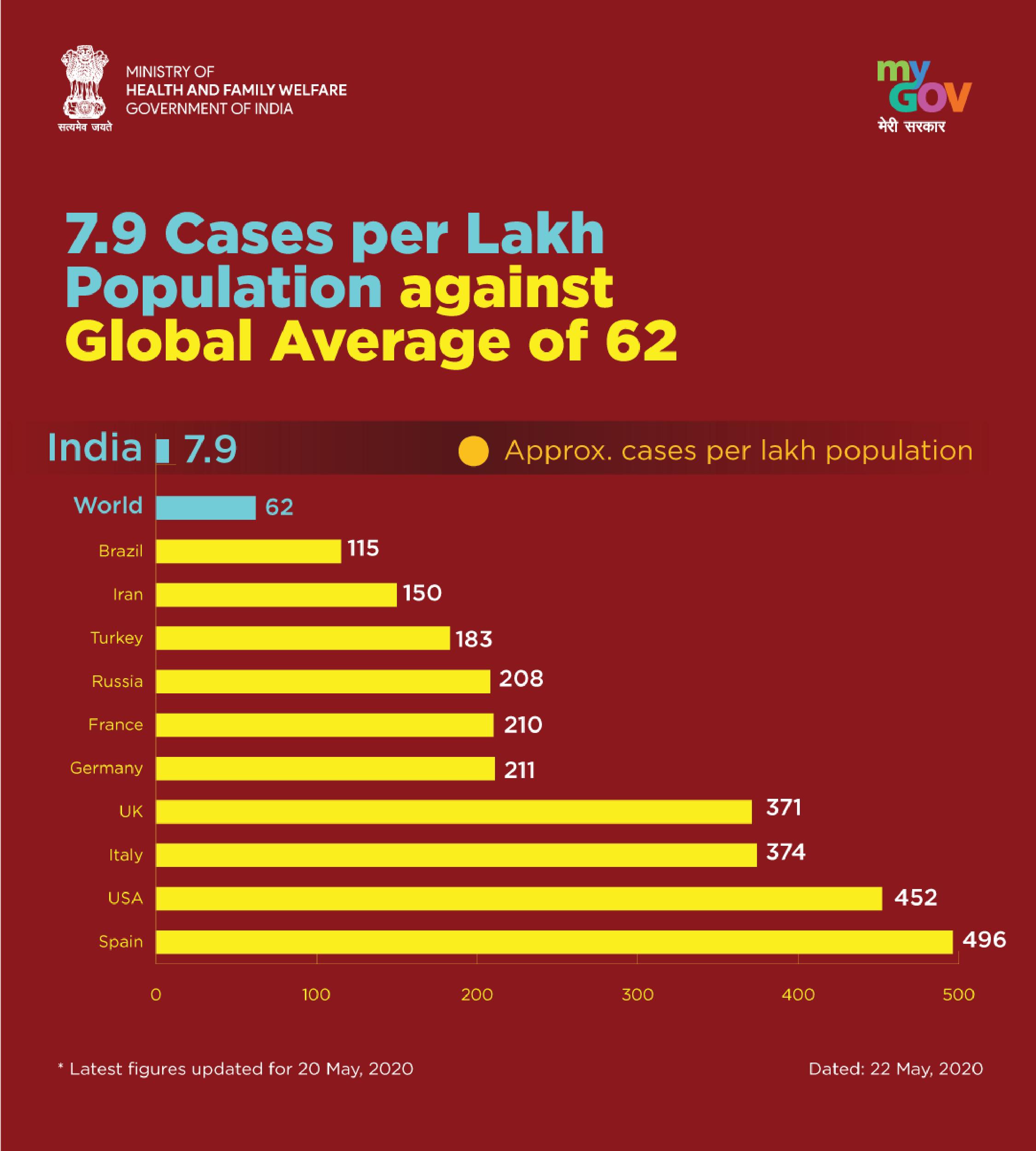 Lockdown punctured pandemic's pace
Much of the credit for restrained Coronavirus numbers in the country goes to timely implementation of Lockdown. Under the visionary leadership of PM Modi, the countrymen showed wide support and remained inside their homes.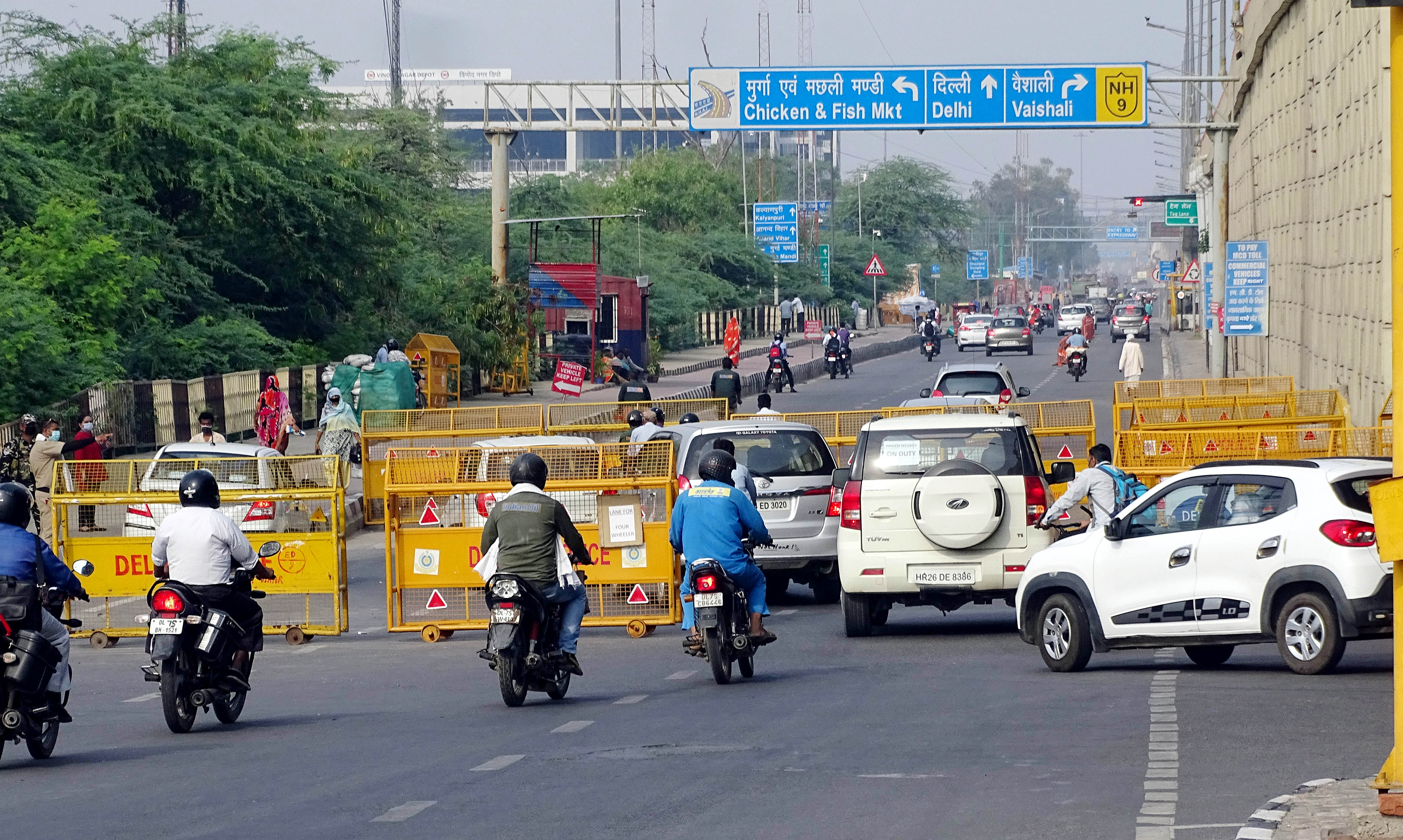 As Prime Minister keeps reiterating in his speech about the strength of 135 crore population, the entire country put up a united fight and one after the other lockdown, vowed to contribute to the fight against Covid-19.
Turning Covid crisis into Opportunity
Addressing the nation, PM Modi said India turned Coronavirus crisis into opportunity and also made an appeal to make 21st century as India's century.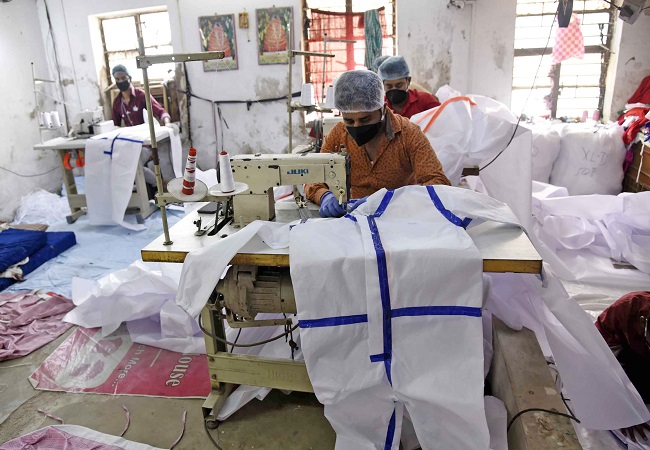 When the pandemic broke out, India didn't make Personal Protective Equipment (PPEs) and made N-95 masks for namesake. But, today, the nation produces 2 lakh PPE kits and 2 lakh N-95 masks in a day.
PM Modi also urged the countrymen to make India self-reliant as this was the way forward in challenging times of Covid-19.
HCQ, the 'Corona drug' Trump demanded from India
United States, the most affected by Coronavirus, sought from India the supply of anti-malarial drug for treatment of Covid-19 patients. HCQ was identified by US Food and Drug Administration as a possible treatment for the COVID-19.
Trump himself made a call to PM Modi and sought lifting of ban on medicine exports. Indian govt obliged and sent huge consignment of medicines to US on humanitarian grounds.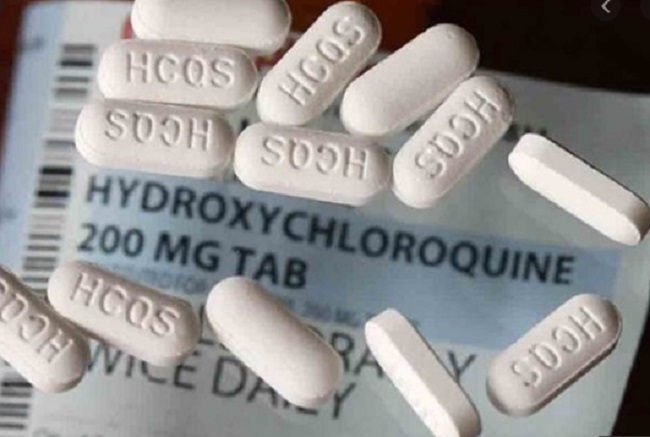 Not just US, neighbouring countries like Brazil too requested Indian government for HCQ medicines. Taking into account their needs in Covid times, medicines were exported to these countries as well.
Medicines to 120 nations including African continent
India supplied Paracetamol and Hydroxychloroquine (HCQ) to over 120 countries in the last two months while ensuring the domestic supply.
"Over the last two months, we were able to service the requirement of over 120 countries for these medicines. More than 40 of them (countries) received these medicines as grant/free of charge," said Minister Piyush Goyal.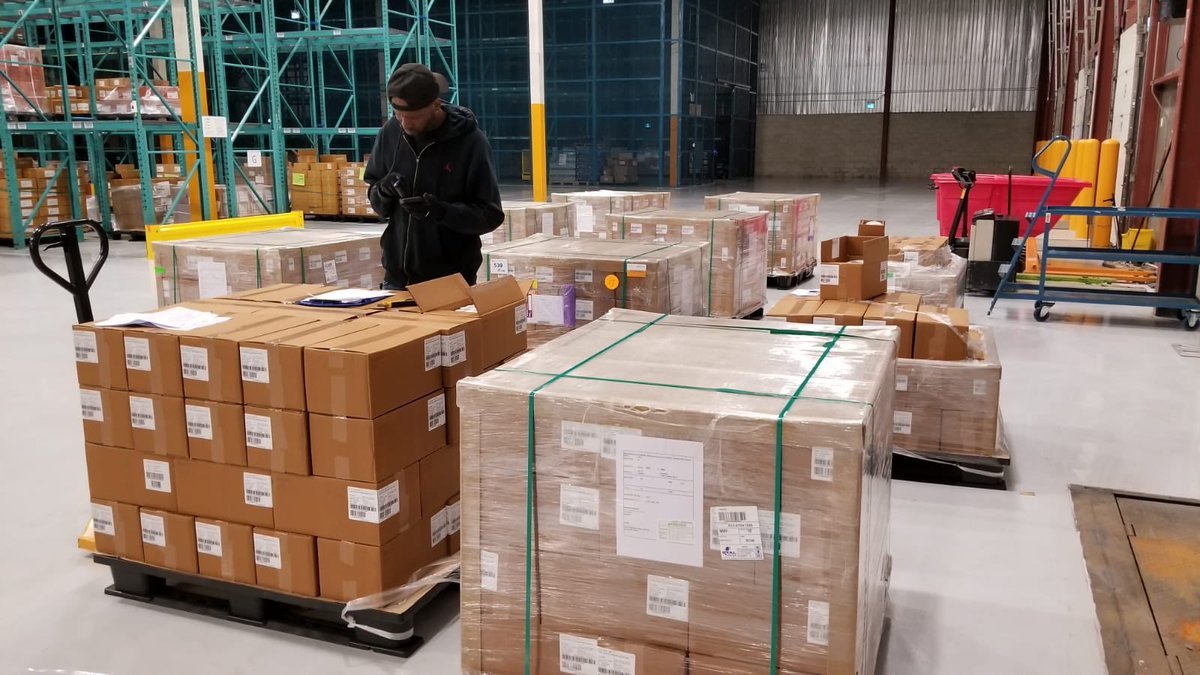 India also reached out to 32 African countries with supplies of essential medical kits which included test kits, consignments of Hydroxychloroquine (HCQ), Paracetamol and other essential drugs to help the region to battle global pandemic.
Besides these medicines, India also sent antibiotics, anti-diabetic, anti-cancer, anti-asthmatic and cardiovascular drugs. The medical supplies apparently went to many nations including Mali, Congo, Egypt, Mauritius, Seychelles, Madagascar, Zambia, Uganda, Zambia, Uganda, Chad, Republic of Congo, Senegal, Sierra Leone and Zimbabwe.
Vande Bharat Mission and Operation Samudra Setu
Indian government has been applauded globally for safely flying back many of its citizens — especially workers and students stuck abroad in the mainland China and other coronavirus-affected countries, speaking volumes about government's concern and efforts for its citizens.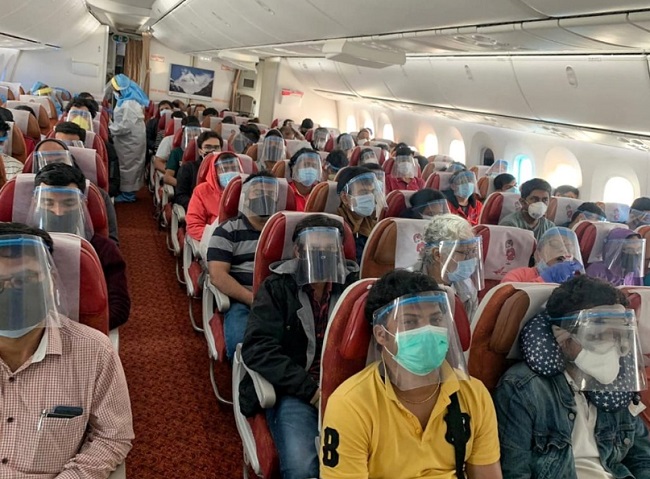 Now, the government is bringing back Indians stranded abroad via airlines as well as vessels. A mass scale repatriation program is underway.
Indian Air Force is bringing stranded Indians under the Vande Bharat Mission while the Indian Navy has pressed into service – INS Jalashwa to repatriate Indians from nations like Sri Lanka and Maldives.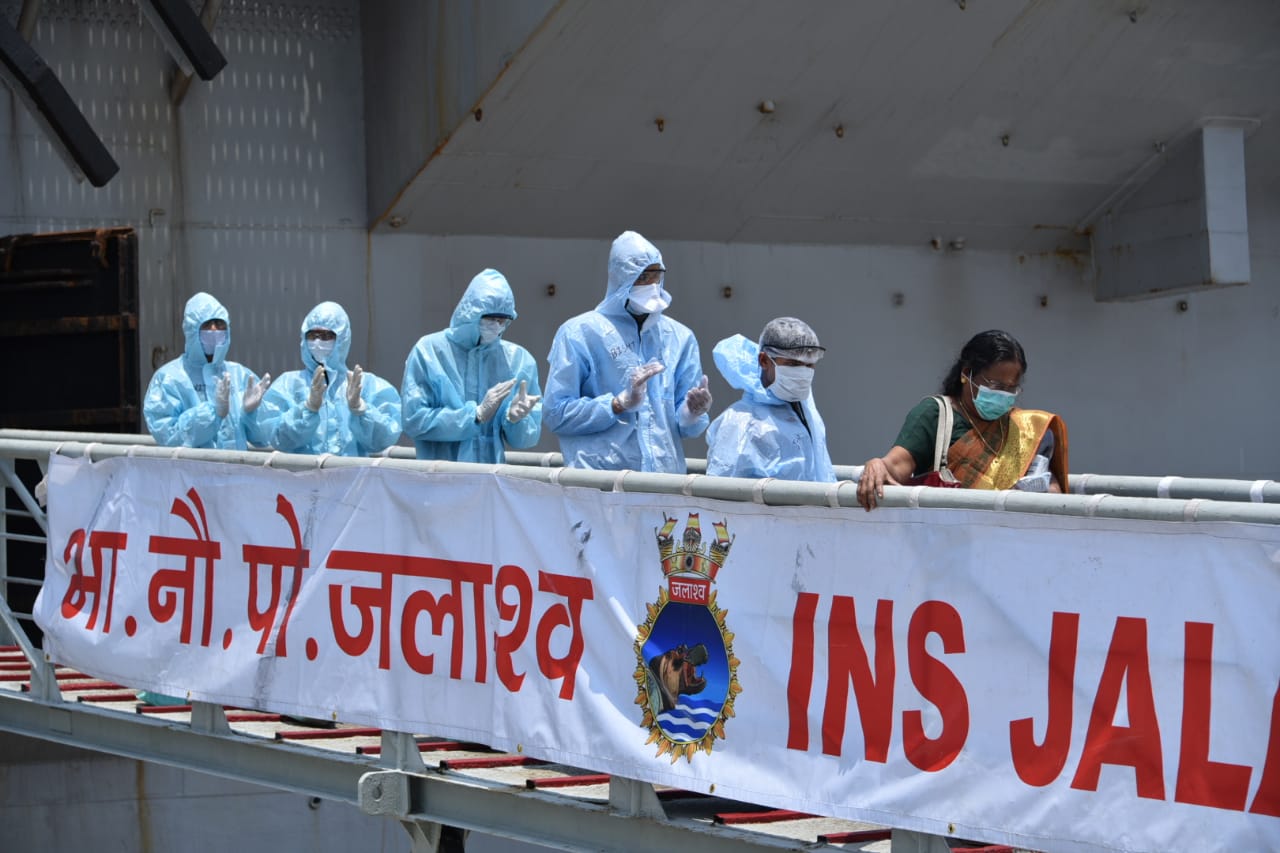 Honouring Covid Warriors, Helping the deprived class
Modi government's humane approach while dealing with one of the worst ever disease outbreak has earned wide admiration and applause from the global community.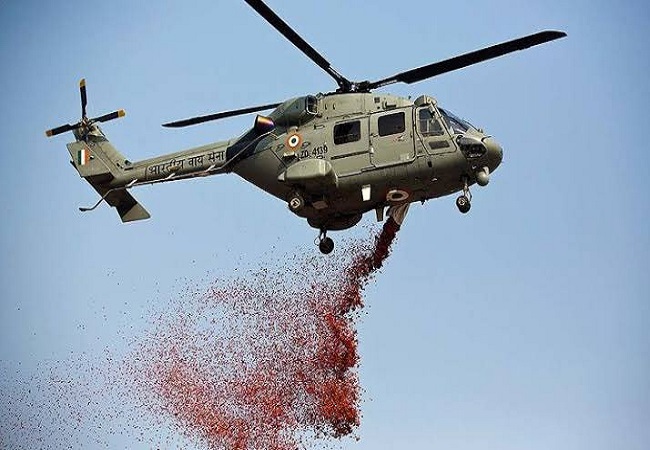 The government made it a point to honour the frontline workers and healthcare workers who have put their own lives at risk for saving others.
Special economic package for directly transferring monetary benefits to poor and downtrodden and the migrant workers is yet another bold and extraordinary step taken by Modi government.