Liquor in Lockdown: Tippler's delight, government's dilemma
The common notion that increasing excise duty on liquor will lead to increase in revenue. But, this is not how it works as consumption of liquor is price-sensitive and variable, depending on circumstances.
May 15, 2020 23:46
As the country remains in the third phase of Coronavirus-triggered Lockdown and awaits the fourth one 'in new form & with new rules', it is the small traders and businesses which bore the maximum brunt while the misery and plight of migrant workers have been beyond comprehension.
But, the one community which got major relief in Lockdown 3.0 are the habitual drinkers. As the state governments allowed liquor vends to open, the liquor shops got inundated with tipplers, all queued up to buy their share of alcohol.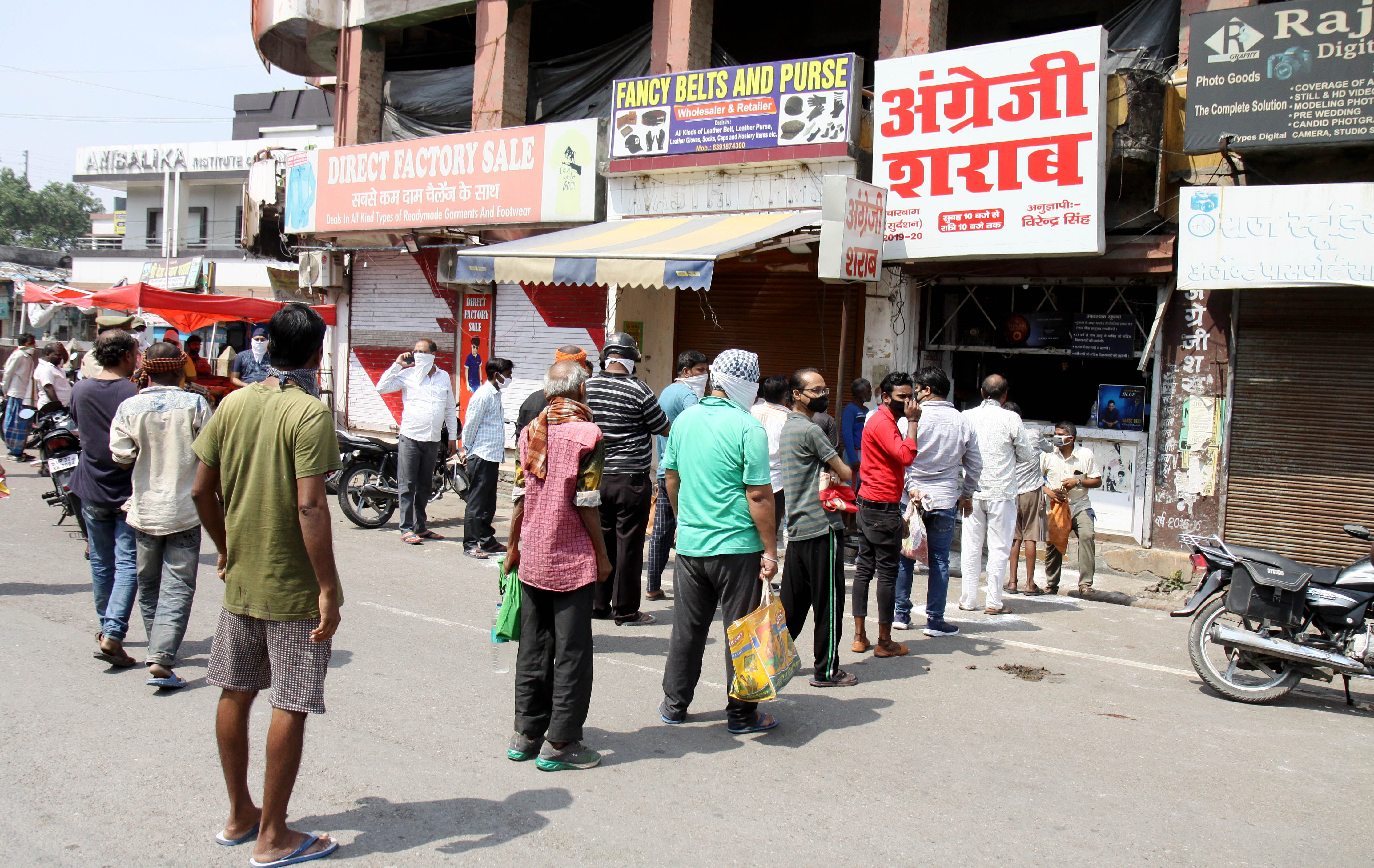 Long queues at the liquor shops also hogged the national limelight for a few days. Drinkers thronged the liquor shops to replenish their stocks, as many were doubtful of how far this relaxation would last. In fact, this move was celebrated by whisky-wine lovers, as a couple of shops were opened with much fanfare. At many shops, long queue upto 1 kilometre was seen with people jostling to buy their their share of liquor, throwing social distancing in the wind. In a video that went viral, they were even called 'Economy Warriors' as their spend on liquor 'would save the economy'.
Drinkers made the most of it on Day 1
On the very first day, drinkers thronged the liquor shops and purchased in abundance. At a few places in down South, a single person was billed upto Rs 50-60,000.
Uttar Pradesh registered sale of Rs 100 crore in one day, which usually ranges between Rs 70-80 crore. In Delhi, out of 850 liquor shops, only 150 govt-run shops were opened. The chaos forced them to close down early.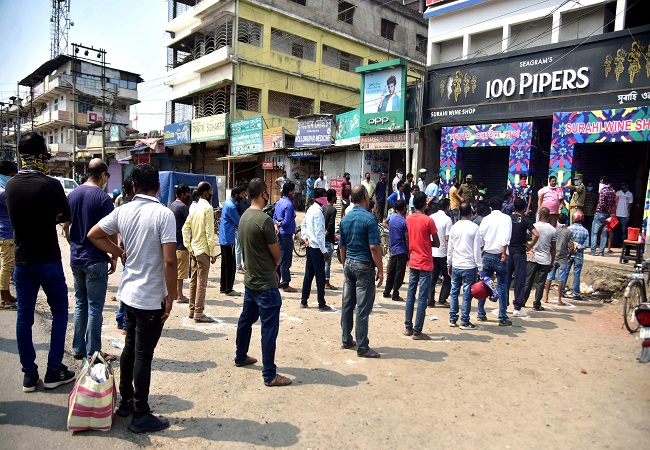 Delhi government earns revenue of Rs 5,000 from the sale of liquor only.
As economics suggest, it is difficult for state govts to resist from opening liquor vends, owing to the amount of revenue they add to the exchequer.
Raising duty on liquor: Win-win situation for govt ?
Days after opening up of liquor shops, states like Delhi and Uttar Pradesh moved with speed and increased the excise duty on alcohol. The idea behind the move was – to generate more revenue to the exchequer while being seen on the side of public by discouraging the sale of this 'sinful' liquid. This way, it would be a win-win situation for the state governments but on the ground, this is not how it turns out to be.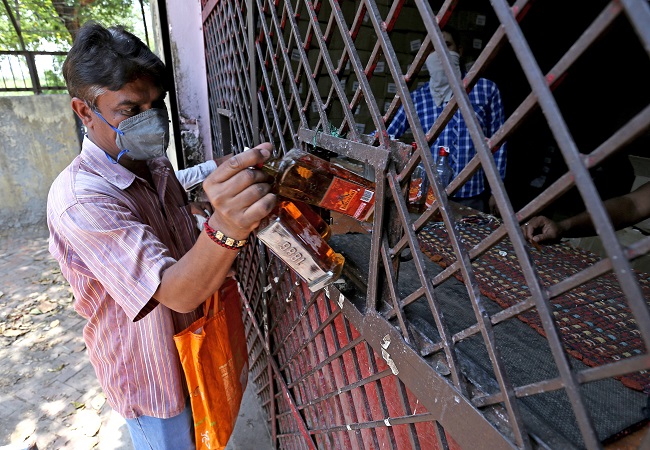 Liquor business and associated risks with it
How, this is not how it works on the ground. Liquor business is complicated and works through various channels to avoid production and sale of spurious liquor. According to an article by Pravir Kumar (Retd IAS officer) written for Indialegallive.com, the many arms of liquor business is micromanaged by the government as it monitors, controls and regulates it. The manufacture, storage, transit and sale of liquor as well as its raw material i.e. molasses are closely monitored and every activity needs a separate license to run it.
"The reason for such strict regulation is not revenue alone. The main objective is to ensure that there is no diversion or leakage of liquor or its ingredients at any stage that may lead to the manufacture and sale of illicit liquor," says the former Secretary to Govt of India.
The purpose behind such well-marked structure is to dissuade public from consuming liquor from unverified outlets and buy it only from a licensed shop.
"Many a time the criminal elements brewing illicit liquor mix it with chemicals and other toxic materials in order to increase the "kick". The result of such adulteration is devastating and fatal for those who consume it. There also lies possibility of morbidity and blindness", he writes further.
Hiking excise duty means spike in revenue… It doesn't work that way
The common notion that – hiking the excise duty will result in enhanced revenue to the exchequer – is far-fetched as the demand and consumption of liquor is highly variable. Country-made liquor get huge variations in sales if prices are increased. Foreign liquor though maintains steady sale but sharp change in prices can easily waver the business.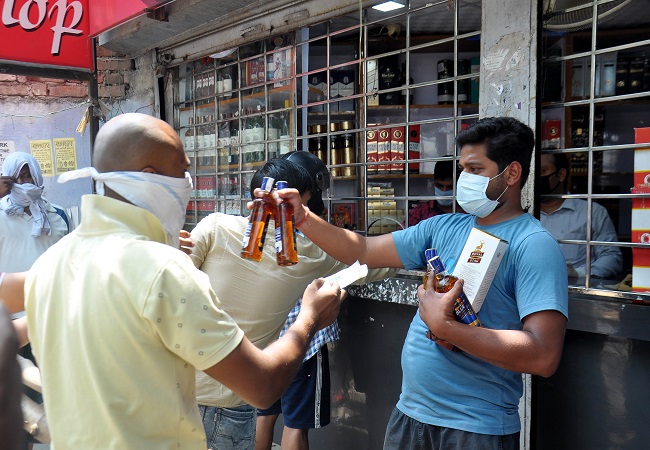 Any sharp rise in prices may drive local tipplers to illicit liquor while English drinkers towards green weeds.
Therefore, merely increasing the excise duty on liquor won't ensure enhanced revenue to state govts. It may or may not happen. Therefore, policymakers need to be extra-careful and are expected to do a tightrope walk when drafting a policy on such issues.