Navjot Sidhu's powerplay in Punjab politics making him seize Opposition space
The scale & propensity of Sidhu's abrasiveness prompted political pundits to conclude that the 'Sardar' was out to upset Congress' apple cart in Punjab.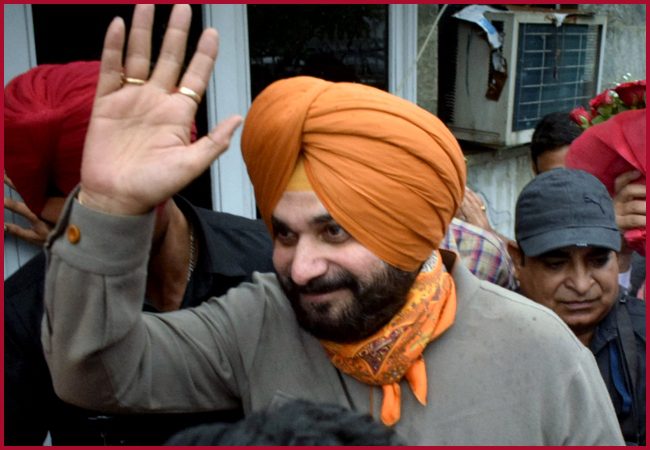 Navjot Singh Sidhu's disruptive style of politics has lately been a matter of debate. After having burnt bridges with former boss Captain Amarinder Singh and paving the way for latter's unceremonious exit from the party, Sidhu became the de-facto choice for Punjab Pradesh Congress Committee (PPCC) President.
The party obliged him with the honour but the TV host-turned-politician known for his eccentric and penchant for populism, continued to rub party stalwarts including the high command, other way.
The scale & propensity of his abrasiveness even prompted political pundits to conclude that the 'Sardar' was out to upset Congress' apple cart in Punjab.
Sidhu's alleged lobbying for Punjab CM post, aggressive counter to Capt Amarinder Singh's jibes, snub to party high command a day after Channi govt formation…. all of this did little to sober up his image of a seasoned leader.
TV showman, an asset or liability for party?
Sidhu, known for being the showman of a TV reality show, enjoys a strong connect with the masses. Having found strong favour with younger Gandhis, Sidhu was the frontrunner for Cong CM face in the state, as stated by former state in-charge Harish Rawat, days ago. Despite raising a banner of revolt against CM Channi and putting party in a huge predicament, he has been reinstated as Punjab Congress chief. Owing to such mess and chaos within party, the state which looked easy win for Congress suddenly felt slipping out of hands.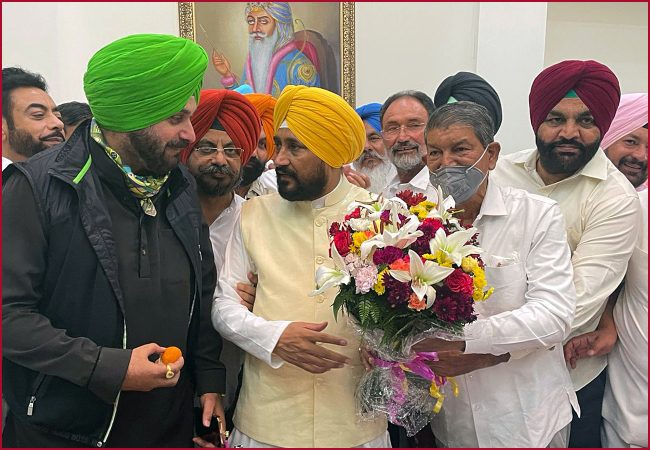 Sidhu may have his reasons of being antagonistic & combative for 'his due', but the turn of events has projected him as a wayward arrow in Congress' quiver.
Sidhu's growing stature despite controversies
Despite the unwarranted controversy and chaos within the party unit, Sidhu's stature has been growing in the party. He has been unsparing in airing his grievances and still the maverick politician has been spreading his magic.
Sidhu joined the Congress party in 2017 after quitting BJP, as he wanted to pursue his dream of 'cleansing' Punjab of drugs and other menaces.
Soon after this, he got entangled in controversy over Kartarpur corridor. His controversial hug to Pakistan General Javed Bajwa united his party colleagues as well as adversaries who publicly denounced his 'friendship offer' to Pakistani General.
As the issue snowballed into major row, Sidhu initially found himself on the backfoot but his intentions were taken in right spirit by the public as Kartarpur is one of the most pious Sikh shrines and remains close to hearts of Sikhs.
Sidhu's next friction was with his boss Captain Amarinder Singh. It was his constant attack on the Akalis for alleged corruption and complicity in drugs trade that laid the ground for SAD's disastrous exit from power.
Captain's exit, Sidhu's activism powers up party
Captain's exit from the party would have been a difficult decision but it has in a way benefitted and emboldened the Punjab Congress.
Had Captain been in the saddle, Congress high command wouldn't have any option but had to move along as per his plans. The Gandhis would have found it difficult to fight anti-incumbency against the then CM. It would have been more tougher for the party to initiate action against Akalis as the Captain is seen to be soft on them and also remains inaccessible to his own MLAs.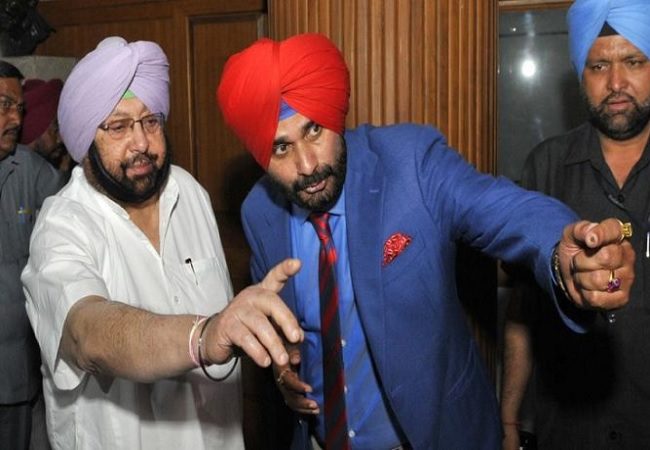 If Sidhu's wasn't there, Captain wouldn't have quit. The election of a Dalit face presents a rare opportunity to Congress to return to power in the state with good majority.
Dalits account for 32% of state population while Jats contribute for 20%. The 79-year-old Captain would have found it hard to woo this mass base but Channi looks an apt choice for the party. In selecting Charanjit Singh Channi, Congress feels it has hit a 'goldmine' as it is able to mobilise both vote banks with its star campaigners like Sidhu & others.
What the future holds for Sidhu in Punjab politics can be anybody's guess but his stature and hold within the party is on the rise. Call it his disruptive or aggressive politics or tactical strategy, his poll pitch has struck right chord with the masses and a public leader like him is here to stay, despite reservations by top leadership, if any.