NYT's admiration of Delhi education model pits AAP vs BJP; talks of 'buying media influence' gain credence
Amid the widespread furore over 'Sisodia on NYT' article, the AAP & BJP are engaged in verbal duel. However, the US publication asserts that the report is based on impartial and on-the-ground reporting.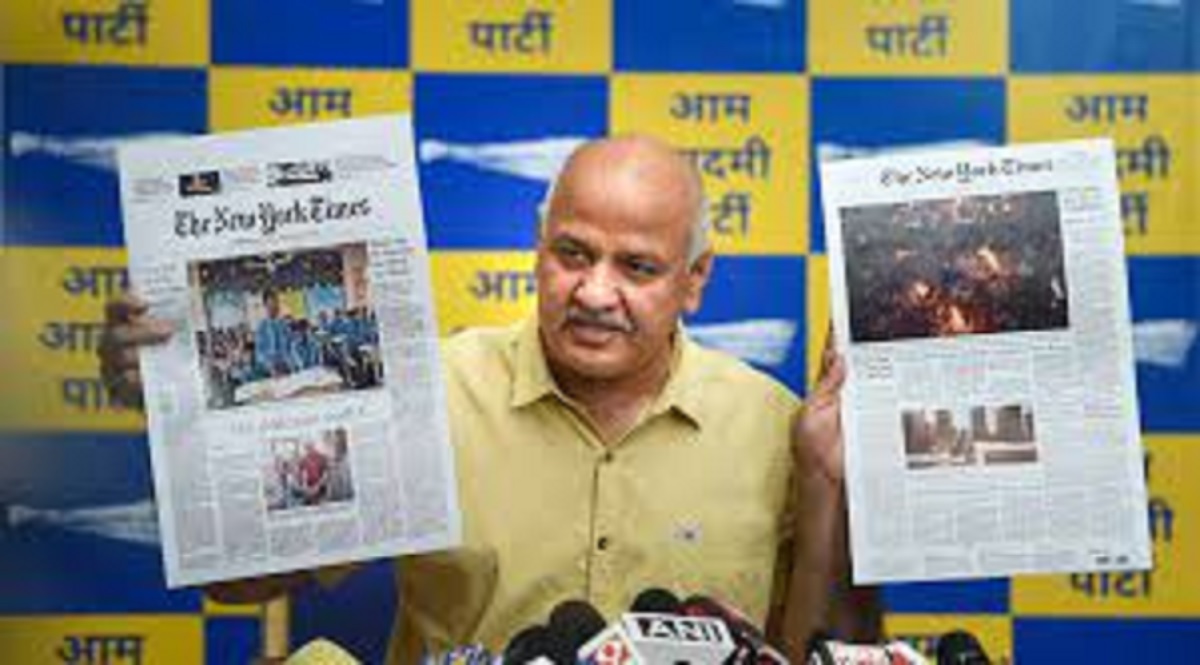 As the Central Bureau of Investigation (CBI) raided the premises of Delhi Deputy CM Manish Sisodia on August 19 over 'glaring gaps' in Delhi's Excise policy, the Aam Aadmi Party (AAP) launched a strong defence of party's No 2 and also sought to co-opt the damages by boasting about its achievements.
Arvind Kejriwal, leading the 'Save Sisodia' campaign from the front, showcased the front page of New York Times (NYT) and emphasized how the world was recognizing Delhi's highly successful education model but at home, the Centre was looking to crush the innovative education system by misusing the Central agencies.
Starting with Kerjiwal, many top AAP leaders addressed media through the day & day after, mounted strong defence of Manish Sisodia. However, the BJP launched an unsparing and scathing attack on the AAP dispensation and accused it of getting a 'paid article' published in NYT for building a certain narrative.
Paid News and Propaganda abroad – was the direct charge by BJP even as it showed 2 foreign publications – NYT & Khaleej Times posting the exactly same content.
The New York Times though has refuted the allegations and said, it was completely unbiased in its reporting.
"Our report about efforts to improve Delhi's education system is based on impartial, on-the-ground reporting," Nicole Tylor," the external communications director of The New York Times, told newsmen.
NYT is one of the oldest & most popular newspaper in the world, however controversy hasn't eluded it. Scanning NEW carried by the Daily Caller, one gets to know that the world-acclaimed publication posted a job requirement that was not in good taste & also demeaning.
Reports have already surfaced about China Daily, a propaganda building outlet, spending millions of dollars in funding of some of leading & most influential US newspapers & publications to build & dominate a global narrative.
Excerpts of Daily Caller article on CCP Via China Daily and NYT payment
Justice Department reveals that major US media outlets have been receiving large sums of money from Chinese Community Party, CCP via newspaper, China Daily.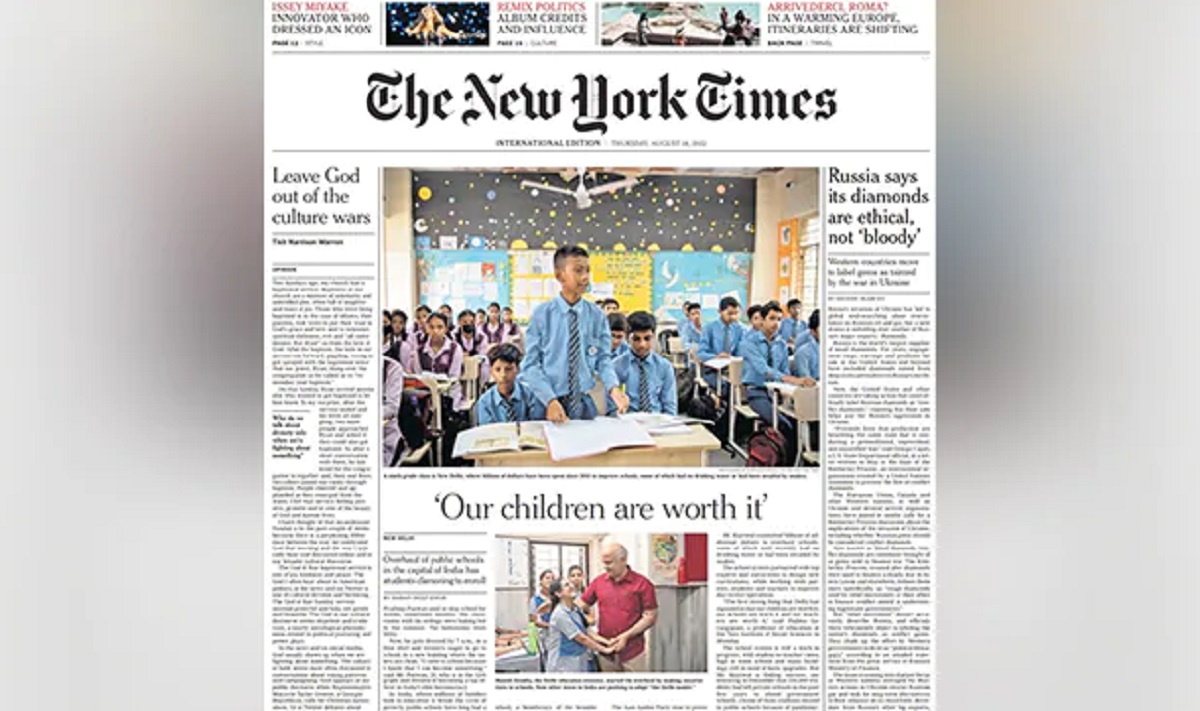 A report in the Daily Caller confirmed that the Justice Department had access to these documents, which were made available to them by none other than China Daily itself.
FARA regulations in US require China Daily to furnish its activity records and receipts semi-annually.
In China Daily's disclosure submitted to the Justice Department for the time period between November 2016 and April 2020, it was said that CCP pushed in $ 19 million into the pockets of some major media houses of the US like the New York Times and the Washington Post.
It is evident that as per the documents now available, the first payments coincided with Trump's election victory. It's still not clear that these payments were made before 2016.
The China Daily is reported to have spent a total of $11,002,628 on advertising in US newspapers, besides spending $265,822 on advertising with Twitter.
Besides, documents in possession of the Justice Department also reveal that China Daily expended close to $7.6 million on newspapers and printing companies to cater to US readers.
The payments, which are for some strange reason clubbed under "advertisement and printing" expenditure, were actually a part of a trade-off between major US media houses and the CCP's mouthpiece, China Daily.
While China Daily made extravagant payments to their counterparts in the US, the newspapers in the US were required to publish paid supplements called "China Watch", which China Daily produces. These 'inserts' were designed to look like real news articles, while they often contained a pro-Beijing spin on contemporary news events.
A New York Times Posting for a requirement of a Business Correspondent created furore in India.
Here's the specific paragraph from the job posting that caused the furore:
"India's future now stands at a crossroads. Mr. Modi is advocating a self-sufficient, muscular nationalism centered on the country's Hindu majority. That vision puts him at odds with the interfaith, multicultural goals of modern India's founders. The government's growing efforts to police online speech and media discourse have raised difficult questions about balancing issues of security and privacy with free speech. Technology is both a help and a hindrance."
The outrage wasn't limited to social media, it also filtered into television channels where anchors hosted primetime debates accusing the international publication of looking for a biased candidate.
Indian News Channels Like DD News ,Zee News, Wion ,Republic TV held debates about the western media's alleged plot to ruin India's image.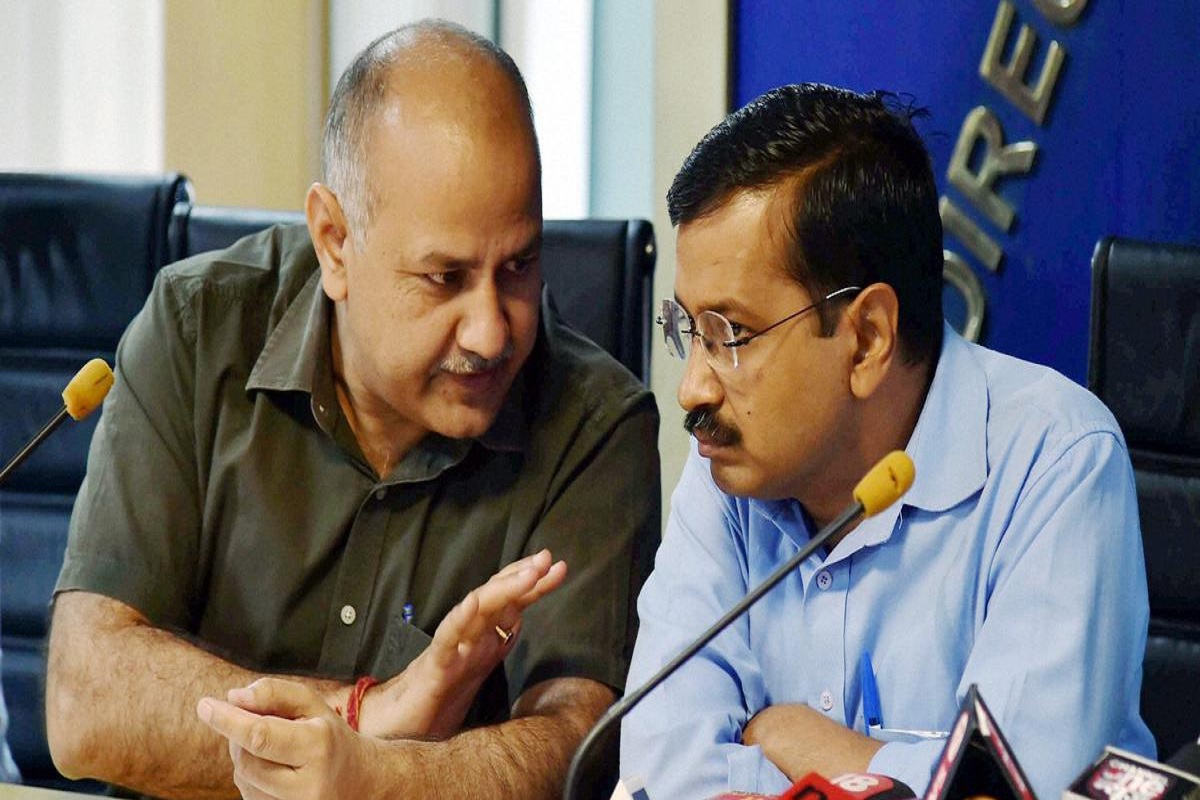 Republic TV, ran hashtags with #NYTimesExposed and #NYTAgendaExposed flashing on their screens. The posting was referred to as "a clear act of propaganda against Modi".
Now it's for People of the country to decide if they want to actually believe Teacher and Principal Vacancies, Exorbitant cost of building New Class rooms and several other issues like condition of guest teachers in Delhi schools.
Political pundits say that building a propaganda and exorbitant expenditure on advertisements has lately become the hallmark of Kejriwal governance and it's only now that it is coming to fore.
Disclaimer: The views expressed in the Article are solely the Author's own and do not reflect the opinion of the publication.