PM Modi's Kutch experience will go a long way in making India 'self-reliant' in post-Covid era
In his address, PM Modi briefly mentioned about the Kutch devastation and rehabilitation after the 2001 earthquake. His small reference, though, gives an ample idea how the government intends to navigate the pandemic crisis.
May 19, 2020 15:59
New Delhi: Prime Minister Narendra Modi, in his address to the nation, announced a special economic package of Rs 20 lakh crore and urged the countrymen to turn the Coronavirus crisis into an opportunity. The mammoth package is not just to tackle the Covid-19 pandemic but also to lay the foundation for a 'self-reliant' India. The underlying message and vision behind the move is clear – to make India self-sufficient and self-reliable.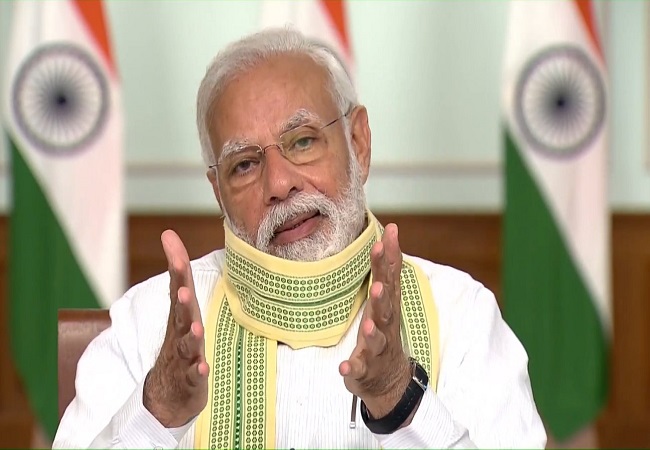 In his address, PM Modi also briefly mentioned about the Kutch devastation and rehabilitation after the 2001 earthquake. His small reference, though, gives an ample idea how the government intends to navigate the pandemic crisis.
The devastating earthquake on Jan 26,2001 shook the Kutch region, brought widespread destruction and loss of lives. Out of almost 14,000 deaths, Kutch alone accounted for more than 12,000 deaths. The trail of destruction left little hopes of rehabilitation but within a decade, the region has seen major transformation.
Post quake, next decade was Kutch's decade of progress
Shashiranjan Yadav, former Vice-chancellor, Krantiguru Shyamji Krishna Verma Kachchh University who apparently was a witness to city's transformation has essayed an account of how the 'crisis was turned into an opportunity' in Kutch.
Writing an article for Indian Express, he describes – Post the quake, when everyone was running away, one person was desperate to reach ground zero – Narendra Modi, then the BJP General Secretary. Later that year, Modi took over as Gujarat Chief Minister and from there began, Kutch reconstruction and rehabilitation story.
CM Modi was raring to overcome all challenges in infusing fresh life and vigour into the city. He took on umpteen challenges, one by one, and set a benchmark for the global community.
One big challenge was lack of housing as most of them were razed in quake. Owing to lack of masons, the state govt integrated the local communities, equipped them with required logistics, who eventually took keen interest in building houses in the vicinity.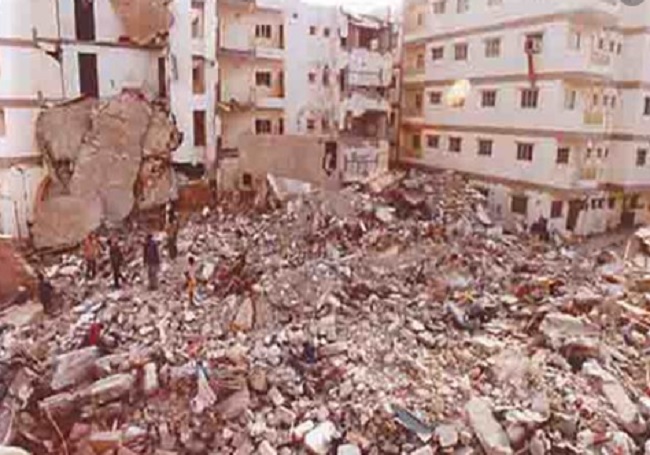 Another big challenge was lack of schools and education infrastructure. Kutch, being a land of desert and known for sharing border with Pakistan, was shunned by successive governments but CM Modi was determined to change this perception.
In agriculture, it made substantial progress, after irrigation network was set up with Narmada water. Today, it exports mangoes, dates and pomegranates. Road, highways network was built in subsequent years, dairy chain was set-up… altogether allowing the residents to realize their potential.
The Rann Utsav, showcasing local culture and tradition has put the region on the national map. The infamous white desert of Rann has been turned into a tourist spot.
'Adversity turned into an opportunity'
PK Mishra, currently Principal Secretary to PM Modi, wrote a book in 2004 titled The Kutch Earthquake 2001: Recollection Lessons and Insights.
In the book, he wrote, "The earthquake was most devastating in terms of its magnitude and intensity. What is remarkable is that a comprehensive rehabilitation and reconstruction programme was put in place at the earliest. An adversity was transformed into an opportunity."
"The spectacular achievement in respect of reconstruction… has no parallel anywhere" within and outside of India, he further wrote.
Taking stock of the gigantic task of fighting Covid-19 menace and stimulus package to tackle it, the former V-C recalls Kutch reconstruction and writes, "Modi's Kutch experience is relevant today because it instills hope. It shows even most disastrous situations can led to promising opportunities with right kind of leadership."
"Such transformation of Kutch region after that devastating earthquake would have been very difficult without Narendra Modi at the helm," he says.
Therefore, when PM Modi talks of Atmanirbhar Bharat (Self-Reliant India), it means serious business. As it stems from his experience of reconstruction of Kutch, similar path-breaking transformation can be expected in post-Covid era.