PM Modi's Panchamrit commitment to tackle climate change is transformational: SK Navar
At the COP26 climate summit, Panchamrit commitment by PM Modi to tackle climate change is transformational & bold, says SK Narvar.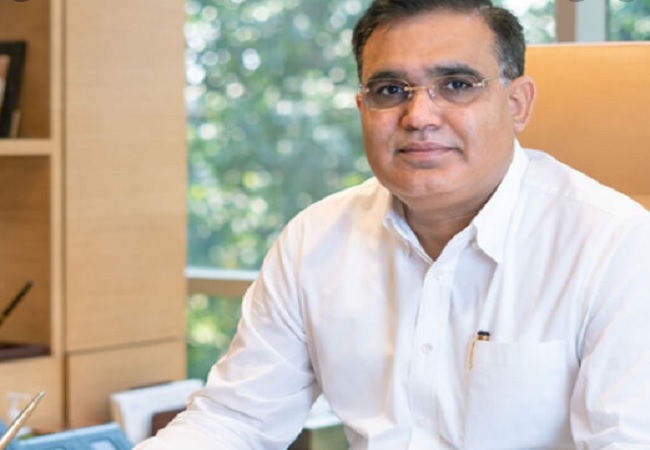 SK Narvar, Chairman, Capital India Corp believes that global warming, if not tackled on a war-footing, can have a devastating effect on our daily lives. PM Modi's Panchamrit solution not only showcases India's seriousness in solving the problem but gives our country the strength and prestige at the global leadership table. His views are elaborated below.
Excerpts follow:
Q – What is your initial reaction to the "Panchamrit" approach to climate change?
SK Narvar: PM Modi's commitment to climate change is transformational and bold; while pursuing western and developed countries to implement their goals, India's vision of meeting net-zero emissions by 2070 is futuristic yet achievable. I think it is a well-thought-out roadmap, and the country has started moving towards green energy and technology
Raising India's non-fossil fuel-based energy production to 500W and meeting 50% of the country's energy requirement through renewable by 2030; the carbon intensity will be reduced by 45% and projected carbon emission to be reduced by 1 billion tonnes by 2030. We aim to become carbon neutral by 2070. The above five goals are measurable and progressive in our approach.
Q – What are the economic issues of going green?
S K Narvar: As with any discovery or innovation that is new, initial costs seems to be high. Similarly, green technologies, as implemented, the costs will come down. Like mobile phone rates, which today is the cheapest globally, India will drive down green technology prices through massification and localisation.
PM Modi, in his address, demanded a $ 1 trillion climate financing aid from developed nations; hence, the government is committed to ensuring that green and renewable technologies are affordable and incentivised. The long-term ROI of going green is higher than just financial benefits as we leave a cleaner and healthier planet for our future generations.
Q – How will green initiatives benefit India Inc.?
S. K Narvar: The green initiatives will be married to our program of Atmanirbhar Bharat. Indian innovation, local manufacturing and green technology implementation is an opportunity for Indian companies to participate. Today if you look around, we have the world's finest and largest green scooter manufacturing in India – Ola Scooters, along with other innovative companies like Ather energy.
Alongside government incentives like tax benefits, green technology, green manufacturing, green agriculture, green infrastructure, and implementation will see large, medium, and micro Indian enterprises take the lead. Similarly, I see green financing as an upcoming opportunity that will become mainstream in the long run for the financial sector.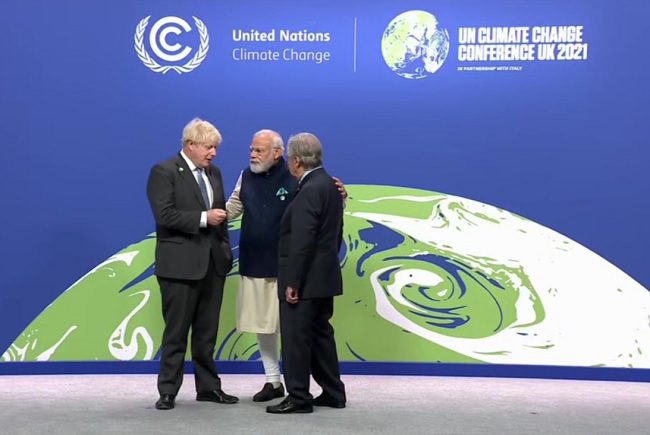 Q – Do Indians understand the seriousness of climate change or see it as more of a fad?
S K Narvar: Awareness and compliance are critical for meeting our carbon-neutral goals in the long run. I think the recent natural calamities, be it the flash-floods in hilly states like Uttarakhand and Himachal Pradesh to severe water-logging in prime urban localities, are examples of environmental and nature when ignored, having a devasting effect on humankind.
India is moving towards development that takes care of the environment and is sustainable in the long run. Imagine the increased burden of electricity bills for ordinary people if heaters have to be used for excessive cold or fans & air-conditioners for extreme heat. Global warming and climate change affects everyone and cannot be ignored.
Q – How will the Panchamrit strategy benefit India?
S K Narvar: PM Modi's Panchamrit approach showcases long-term vision and commitment; the numbers have been arrived at with due planning, and the progress will be measured regularly. The courage to make a public commitment on the world stage shows that the intent is pure and noble. For our common understanding, the Panchamrit steps take India towards renewable energy from fossil-fuelled energy generation.
If you see the various government measures, solar and alternate energy is a vital priority of the government; from diesel to CNG to battery-operated electric buses and public vehicles, the journey has started. As a country, we should focus on green-based living in our everyday life, conserve energy, and switch from fossil to alternate energy sources.