The forgotten history of India: Shock and Awe
In a nutshell,  'The Forgotten History of India,' by Arun Anand, is a brave attempt to highlight some historical truths especially in context of the RSS.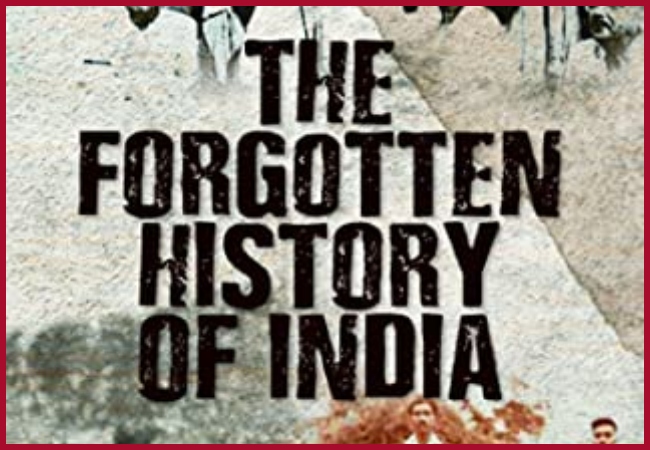 The forgotten history of India: Shock and Awe
By Dr. Mahender Thakur
Those  countries who forget their histories suffer a change in their geographies too. The remnants  for such 'forgetful' societies can be found in museums. There have been deadly historical conspiracies  against Bharat. The result is that there is a section of society  whose battle cry is  "Bharat Tere Tukde Honge." People who understand Bharat from Bharat's point of view have now begun, albeit late, the task of writing Bharat's actual history challenging the false narratives that create and exploit fault lines of our society. It's not an easy task to challenge the status quo, but it must be done to derail the 'Tukde Tukde' gang's nefarious plots.
Shri Arun Anand, a senior journalist and author of numerous best-selling books, also belongs to that school of history writing that views Bharat from the perspective of Bharat. 'The Forgotten History of India(Prabhat Prakashan),' his new book, is a masterpiece. This book is the culmination of his extensive knowledge of the Rashtriya Swayamsevak Sangh(RSS) and the historical events of Bharat. The author is known  for refuting the fallacies based on myths that have been spread about RSS.
This book is an attempt to expose  the falsehood and misinformation about the RSS that were spread in the name of  history, particularly in the post-independence era. In addition it also  highlights some noteworthy historical events.
Today, 'Freedom of Expression' is  one of the most talked about topic in the country. The first chapter of Arun Anand's book 'Nehru vs Organizer: The Battle That Led to Restrictions on Freedom of Expression' details how Nehru restricted freedom of expression in a way that the present generation is not aware of. Nehru had tasted defeat in the court on this issue and then he ramrodded the first amendment to our Constitution restricting the right to speech/freedom of expression.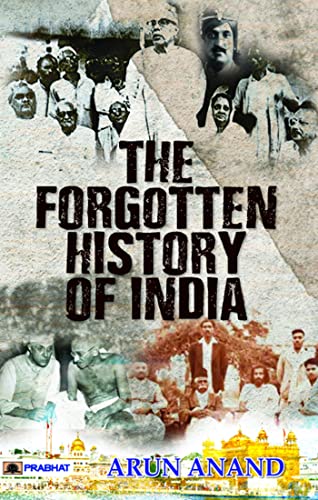 Today, efforts are on  to create a row between Sikhs in Punjab and the RSS.  The RSS volunteers saved 'Darbar Sahib' twice, according to this book. This is an apt answer for the divisive forces. The author has also attempted to emphasize the importance of Punjab for RSS as he quoted English Tribune during partition days which said: "Punjab is the sword arm of Hindustan and RSS is the sword arm of Punjab."
This book also includes a historical account of how the RSS' Swayamsevaks worked in Punjab by sacrificing their lives during the partition of Bharat.
What contribution did the RSS make to the country? What role did the RSS play in the freedom movement? Such  questions are often raised to attack RSS. Arun Anand has attempted to provide extensive responses to these types of questions, backed up by historical evidence. The RSS Swayamsevaks' groundbreaking effort in the freedom of Dadra, Nagar, and Haveli has been thoroughly documented.
This book sheds light on the role of RSS in the Hindutva awakening, nation-building, and freedom movement, as well as uncovers unknown secrets about the Sangh. Anand wants to attract the readers' attention to some issues that were once key issues for the RSS but are now being implemented by the BJP governments. The slogan 'Aatmanirabhar Bharat', for example, is currently quite popular throughout the country and the world also knows about its significance. Shri Dattopant Thengdi, a senior RSS Pracharak and ideologue is credited with coining the  concept of "Aatmanirabhar Bharat."  The book explains this in detail.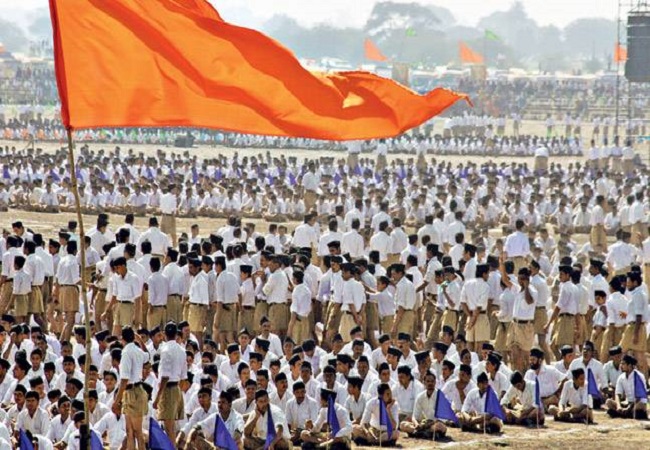 Everyone knows that Bharat was defeated by China in 1962 as a result of poor  decision making by those who were at the helm of affairs in the Central government . However, in 1967, China suffered a humiliating defeat at the hands of Bharat, and I'm not sure how much the younger generation is aware of this. This book contains a thorough account of Bharat's momentous victory over China in 1967. Anand tries to address some of the unresolved controversial issues concerning Mahatma Gandhi's assassination (myths vs facts), Syamaprasad Mookerjee's death mystery, and Pandit Deendayal Upadhyay's mysterious death.
Whatever the critics of RSS say, it is true that the former President of India,  Shri Pranab Mukherjee was the chief guest at an RSS function. Nehru, Jai Prakash Narayan, Ambedkar, and Pranab Mukherjee were not the first non-Sangh leaders to connect with RSS, according to this book. In this book you'll also learn everything there is to know about the massacre of Hindus known as  Moplah  massacre in 1921.
The close Connection between Savarkar and Bhagat Singh is a shocking statement because some books portray Bhagat Singh as an atheist and communist, whereas Savarkar is considered to be a staunch Hindutva warrior.  It takes courage to write about such a complicated relationship between Savarkar and Bhagat Singh. This is a topic that should be discussed in depth among scholars. The segment 'Karl Marx's Grandson Admired and Fought for Savarkar' would also surprise the reader. How is this even possible? Anand, through this chapter, has taken the battle of narratives to the territory of the Marxist/Left cabal. Such revelations could prove to be watershed moments in the war of ideologies.
Anand mentions RSS founder Dr. Hedgewar and Shri Guruji in the book, as well as Shyama Prasad Mookerjee, Pt. Deendayal Upadhyay, Atal Bihari Vajpayee, Nanaji Deshmukh, Maharaja Harisingh, and others, however, I noticed he left out Balasaheb Deoras and Prof. Rajendra Singh (Rajju Bhaiya). If the accounts of Balasaheb Deoras and Prof. Rajendra Singh (Rajju Bhaiya) had been included, this would have added much more value to the book. The absence of chapters on these two legends might be missed by readers especially those who want to know more about the RSS. The  author could have done without chapters on Bertil Lintner and  Faiz Ahmed Faiz . Nevertheless, it's a subjective issue as they are also part of the forgotten history of India.
In a nutshell,  'The Forgotten History of India,' by Arun Anand, is a brave attempt to highlight some historical truths especially in context of the RSS. Many critics of RSS will find answers to their questions in this book, while RSS swayamsevaks can acquire crucial knowledge about their own organisation which isn't often discussed in the public domain. It's encouraging to see such literary efforts.  Better late than never!
 (Book Name: THE FORGOTTEN HISTORY OF INDIA
 Author: Arun Anand
  Publisher: Prabhat Publications New Delhi
 This book is available at the following link:
https://www.amazon.in/FORGOTTEN-HISTORY-INDIA-Arun-Anand-ebook/dp/B09LZ6W7DJ