Day 2 of FIDE World Cup takes center stage as day 1 ends in draw
The young Indian prodigy Praggnanandhaa holds top ranked Magnus Carlsen to a 35 move draw on day 1.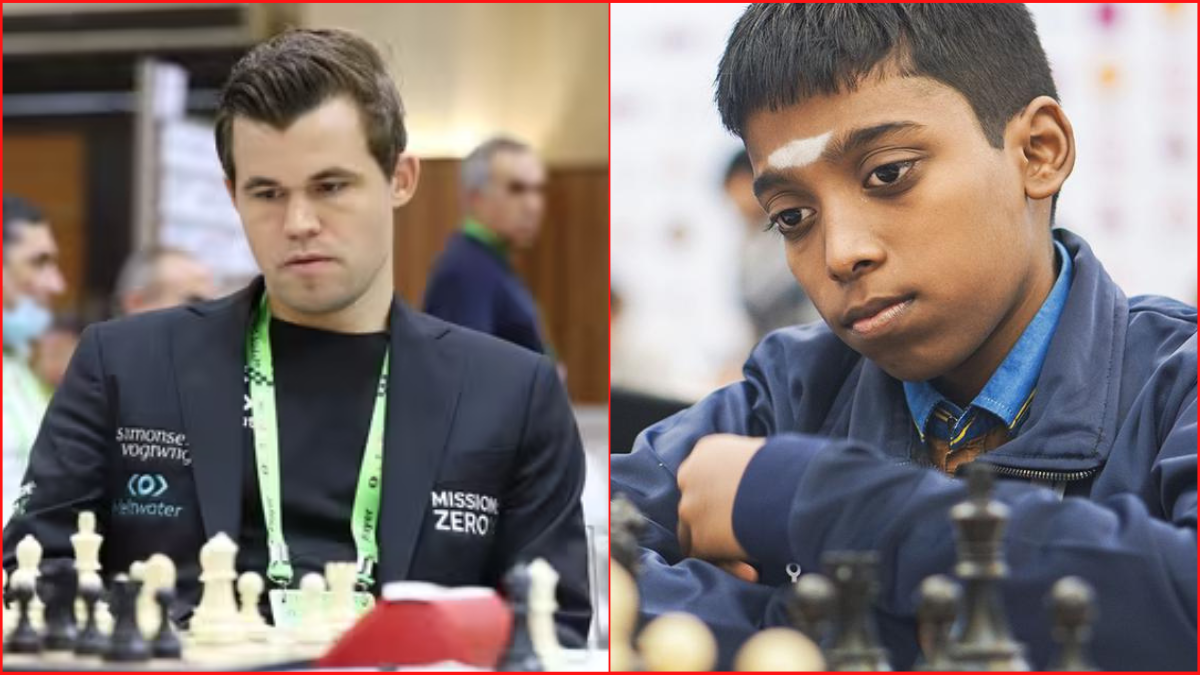 New Delhi: The much anticipated finals of the FIDE World Cup was nothing sort of a blockbuster as day 1 of the finals on Tuesday ended in a draw.
The Indian Praggnanandhaa, who was playing with white pieces in game 1, took Carlsen by surprise with his opening moves. The top-ranked Grandmaster was looking taken by surprise as he took 28 minutes for one of his moves.
Although Carlsen regained control in the later stages of the game by moving quickly however, it was not enough for a win, and had to settle down for a draw.
Game 1 of the FIDE World Cup Finals ends in a draw

Rameshbabu Praggnanandhaa made a solid draw with the White pieces against World no. 1 Magnus Carlsen. It was a balanced game, where the players agreed to a draw in an equal Rook and Knight ending after 35 moves of play.

Photo:… pic.twitter.com/LFrdfC6VID

— ChessBase India (@ChessbaseIndia) August 22, 2023
Carlsen in his post-match interview said, he was not expecting c4 move from Praggnanandhaa and was taken by surprise by his opponent's quick moving in the beginning of the game.
Carlsen also said that he expected to have an early advantage because of having a rest day before the finals in comparison to Praggnanandhaa who was coming fresh from his tough tiebreaker in the semifinals a day before.
Magnus Carlsen: "Normally, I would just probably have a bit of an advantage having a rest day while he had to play a tough tiebreak yesterday, but I've been in a pretty rough shape the last couple of days. I got some food poisoning after the game against Abasov. I haven't been… pic.twitter.com/e1Io9I4EFI

— International Chess Federation (@FIDE_chess) August 22, 2023
Carlsen also said he is not feeling well as he suffered food poisoning after his last game and was running on low energy throughout the game.
Notably, although ranked top, Carlsen has never won a world cup before, and facing Praggnanandhaa in the finals is not going to be easy as he knocked out both rank 2 and 3 before reaching the finals.
Game 2 of the finals will be played on Wednesday and if this will also end in a draw both the finalists have to square off in the tiebreaker round for the title.