FIDE World Cup 2023 final: Will Pragg shock World No 1 Carlsen? Know the Tie-breaker rules
After settling for draw on the first day rank 1 Magnus Carlsen and Indian prodigy R. Praggnanandhaa plays draw again on day 2.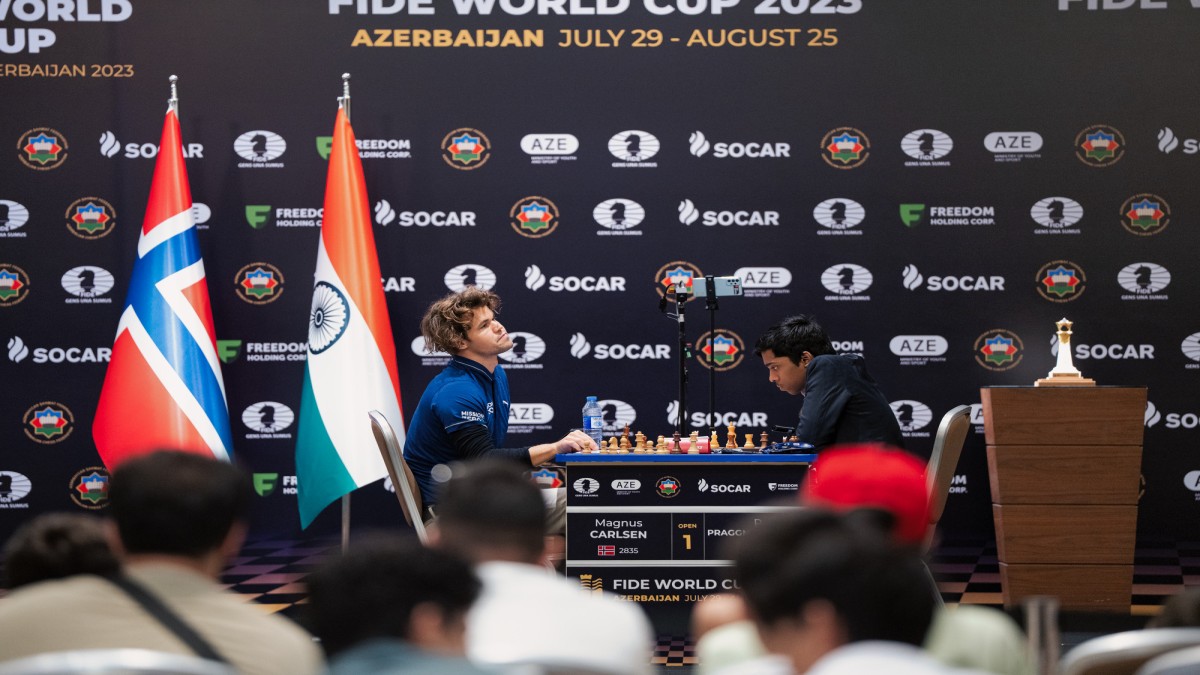 New Delhi: The FIDE World Cup 2023 finals took yet another dramatic turn on day 2 as the second game of the final also ended up in a draw. After playing a 35-move draw on day 1, both the finalists settled down for a 30-move draw on day 2.
Magnus Carlsen takes a quiet draw with white against Praggnanandhaa and sends the final to tiebreaks. The winner of the #FIDEWorldCup will be decided tomorrow!

📷 Maria Emelianova pic.twitter.com/aJw1vvoFnK

— International Chess Federation (@FIDE_chess) August 23, 2023
The final will now be decided in a time control 25-minute rapid and blitz tie-breaker round. If that also fails to determine a winner it will go onto 10 minute time control round and if that also fails to produce a winner, then it will go to a 5 minutes round.
If the outcome remains the same go to a 3-minute round. This will be a single-round bout, unlike the others which are two rounds and will continue until a winner has been declared.
Praggnanandhaa who is more experienced in the tie-breakers among the two upon being asked the very question said, "It doesn't matter, Magnus is the favorite in any format, even in bullet (1-minute chess games). Anything can happen so I'll give my best and see."
Praggnanandhaa said he knew Carlsen was going for a draw only after his fifth move when went for the exchange of the knights. On being asked about game one Praggnanandhaa said, "It didn't feel that he was having a lot of energy but during the game, I didn't think he was unwell. I hope he recovers tomorrow."
Carlsen in the after-match talk also said that he is not going to take the tie-breaker lightly as he knows that Praggnanandhaa is way more experienced than him in this format. Upon being asked about choosing to go for a draw in the second game Carlsen said, "Still, it didn't feel like I had the energy for a full fight. So I thought, let's get one more day of rest. Hopefully, I'll have more strength tomorrow."
The tie-breaker round will begin at 15:30 Hrs according to Indian Standard Time and will be live on the FIDE World Cup page on YouTube.