Huge crowd and high temper: Check out the top 5 moments when India and Pak players lost cool
India and Pakistan have created several beautiful moments on field, but sometimes it gets ugly.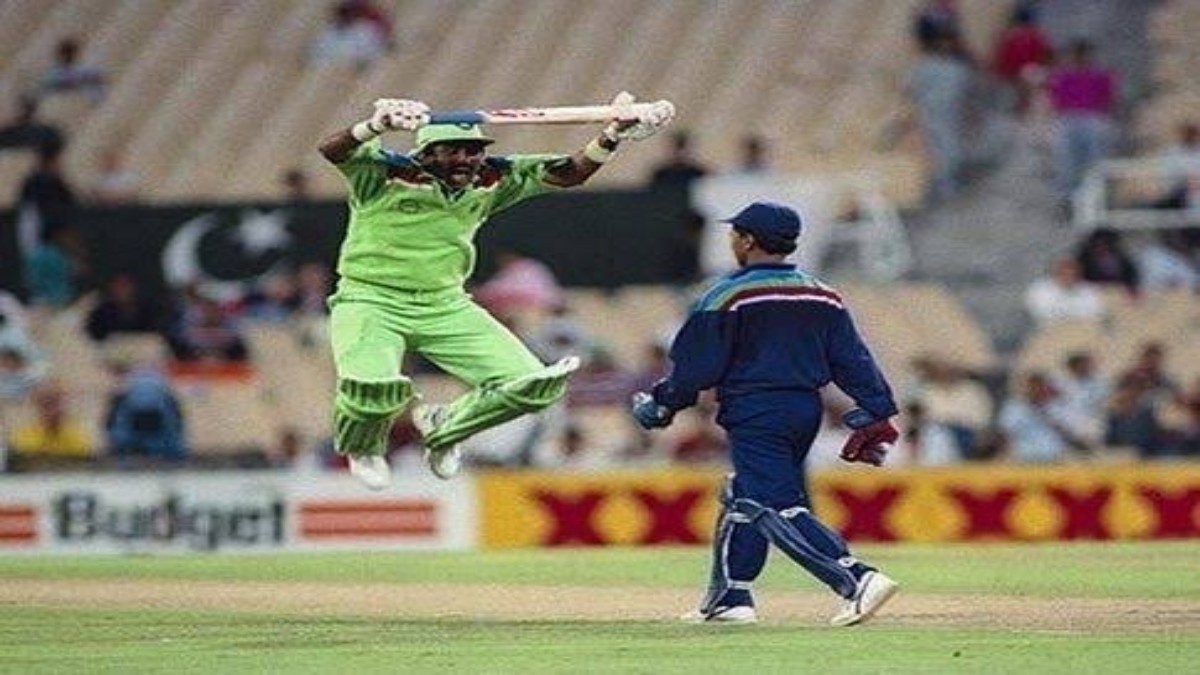 New Delhi: Whenever the Indian and Pakistani teams meet on the field, one thing is sure they will create high-voltage drama.
Sometimes, in the heat of the moment, players overstep the line and get themselves into a fight with the players from the opposite teams.
With India and Pakistan scheduled to lock horns once again on Saturday. Here are the top 5 most heated moments players of these two teams have shared to date on the field.
1) Kiran More vs Javed Miandad
During a 1992 World Cup game, Indian wicketkeeper Kiran More made a few too many appeals from behind the stumps to put some pressure on Pakistan's top batsman, Javed Miandad. Miandad originally paid it no mind. As a result of his irritation with the appeals, the Pakistani batsman chose to make fun of More. Pushing the ball towards the offside, he began to jump, mocking More's allure.
2) Aamer Sohail vs Venkatest Prasad
This incident took place during the 1996 World Cup. While his batting, Pakistani opener Aamer Sohail was in great form and was smashing the Indian bowlers all around the park. After hitting one of those boundaries, Aamer decided to walk up to Prasad, gesturing towards the area where he scored the boundary telling him he would hit him again. However, Prasad got Aamer out the very next ball and gave him an angry send-off.
3) Shahid Afridi vs MS Dhoni
In a 2005 match against Pakistan, MS Dhoni, batting at No. 3, hit Shahid Afridi with an inside-out boundary. The Pakistani spinner didn't like it and spoke to Dhoni in a very irate manner. But instead of responding verbally, Dhoni chose to use his bat. The next ball bowled by Afridi was crushed for a six by the wicket-keeper batter through the same area once more.
4) Shahid Afridi vs Gautam Gambhir
It was Afridi once again who got on the wrong side of the Indian Southpaw. During an ODI game between the two bitter rivals in 2007, Gautam Gambhir and Shahid Afridi got into a heated argument. In the subsequent delivery, Gambhir sprinted for a single after hitting Afridi for a four, resulting in a collision between the two. They then engaged in a verbal duel and came dangerously close to fighting.
5) Shoaib Akhtar vs Harbhajan Singh
In 2010, during an Asia Cup game, Shoaib Akhtar and Harbhajan Singh engaged in an unpleasant incident. India was under extreme strain because they had lost a number of wickets. At that point, Akhtar was hoping to eliminate the rest of India's batting order by bowling incredibly swiftly. It didn't sit well with the speedster when Harbhajan hit Akhtar for a massive six. He then got into an argument with Bhajji verbally. In the end, India was victorious thanks to Harbhajan.