'Lookalike' images of Virat Kohli & Babar Azam surfaces, Internet thrilled at their childhood PICs
But did you realise that two fiercely competitive cricketers are really only one person?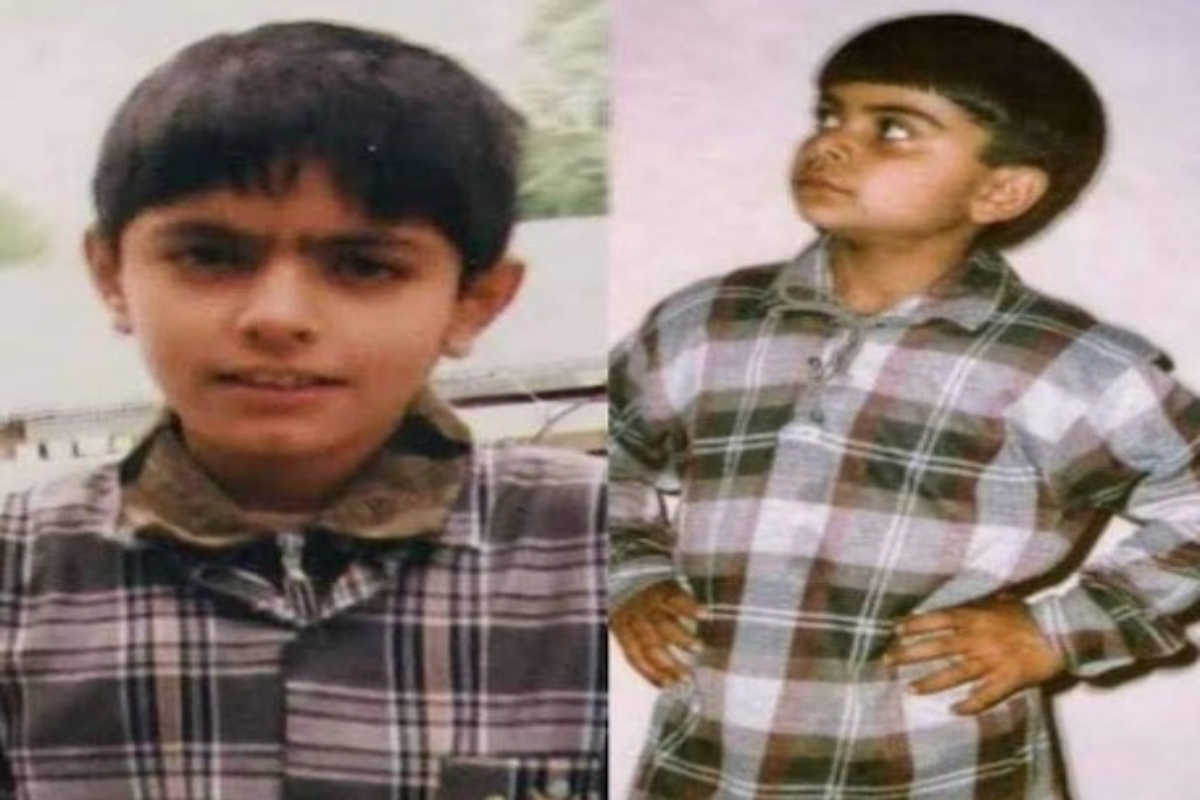 New Delhi: The two greatest GOATS in contemporary cricket are Babar Azam and Virat Kohli. We all know that Pakistan's captain, Babar Azam, is currently a dominant force in all forms of cricket. The Team India camp is feeling more confident as a result of Virat Kohli regaining his lost form in time for the T20I World Cup. But it's undeniable that Virat is in a class by himself given his background and accomplishments. The Pakistani side has recently been a force to be reckoned with because of Babar Azam's hitting and leadership abilities.
Many people won't be surprised to learn that all cricket fans from both countries enjoy contrasting Virat Kohli and Babar Azam's batting abilities. one that is both beautiful and graceful.
But did you realise that two fiercely competitive cricketers are really only one person? These images from their respective childhoods seem to support this.
A Twitter user stated as they shared pictures of Azam and Kohli as kids sporting similar flannel shirts.
How come, both babar & kohli are wearing the same shirts 😭

That bowl cut 🥰 pic.twitter.com/85PYXR6tyA

— Masab Aqeel Janjua (@MasabAqeelreal) September 27, 2022
Destined for greatness!
Btw those flannel shirts are love. ❤️ https://t.co/1j90zoNtkS

— Osama Zafar (@phuppo_jan) September 27, 2022
Inke sitare bhi milte ha lagta ha.. https://t.co/sDT7hEFSIZ

— Mahwish Zahra (@MahwishZahra12) September 27, 2022
karan arjun https://t.co/u6dX44vMze

— hiba pakistani🇵🇰٩(*˘︶˘*).。♡ (@hibafasihi) September 27, 2022
However, this isn't the first image of the pair that has recently gone viral on the microblogging platform Twitter.
Even for a moment, the rivalry on social media was "finished" when former India captain Kohli met and greeted Pakistan captain Babar Azam prior to the Asia Cup 2022 match. The two greatest players in the history of the sport squared up before the much-anticipated match between the two nations in Dubai. Fans were overjoyed to witness their favourite players in a single frame.
King Virat Kohli and King Babar Azam#ViratKohli𓃵 #BabarAzam𓃵#INDvPAK#AsiaCup2022
Video from Bcci pic.twitter.com/ReiALZvk9Q

— Ahsan Tariq (@AhsanKashmiri89) August 24, 2022

On the field, Virat and Babar shook hands and grinned at one another as a sign of respect. This spread to the microblogging platform, where cricket enthusiasts from both countries gathered to express their admiration for the game and excitement for Kohli and Babar's highly anticipated match.