MS Dhoni's cheeky remark in a cake cutting video is going viral
In the viral video posted on Instagram the former Indian Captain MS Dhoni can be seen cutting cake with his gym buddies.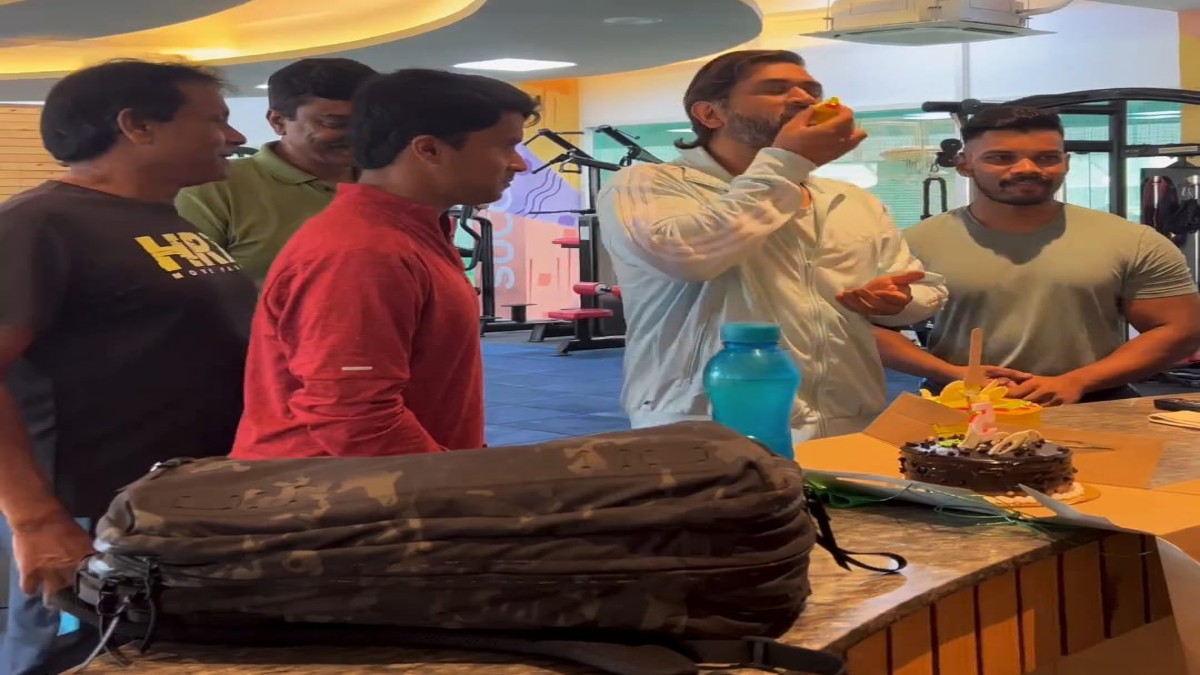 New Delhi: The former Indian national team and reigning Chennai Super Kings captain MS Dhoni is known for his savage and cheeky replies. One such moment of the Indian legend is making its round in a viral video shared on Instagram.
In the video Dhoni is seen cutting the cake in celebration of Chennai Super Kings' fifth title win this year as the caption of the post says, "Celebration for Chennai Super Kings 5th IPL Trophy with MS Dhoni Sir."
View this post on Instagram
Dhoni in the video can be heard saying things like, "Kaun kaun khayega aur kaun kaun dieting par hai." Also when someone asked that if the cake is vegetarian or contained eggs Dhoni replied, "Ande hai, bilkul hai."
Notably, MS Dhoni led the team as full-time captain again in the 2023 season after appointing Ravindra Jadeja as the captain last season.
CSK failed to perform under Jadeja and Dhoni eventually took back the captaincy halfway through the tournament.
Interestingly, when CSK needed 10 runs off the last 2 balls in the final this year, It was Sir Jadeja who hit a six and a four to take the team home.
The season was very emotional for the CSK fans as they knew this might be the last time they were watching their captain in action. Dhoni was suffering from a knee injury throughout the tournament which was very visible from his on-field actions.
However, the Indian legend after the finals promised his fans that he would try whatever he could to recover from the injury and be fit for one final run in the 2024 edition of the Indian Premier League.