Facebook Data Leak: Here's how you can check if you are safe or not
Ther's a website which can tell you whether your data was also breached in the latest data leak from Facebook. Follow the steps to check now.
April 7, 2021 15:35
New Delhi: The latest data breach of Facebook has leaked the personal data of over 533 million users globally. According to a country-wise breakup, the total number of users includes 6 million from India.
The leaked data dump includes full name, location, phone numbers, email, and other info. Security experts have warned that the leaked data can be used to commit fraud by impersonating another person.
Further development in the matter is that the leaked data has been added to the database of Have I Been Pwned? a dedicated website that helps the user find out whether their data has also been breached in any of the hacks or breaches that have taken place in the past.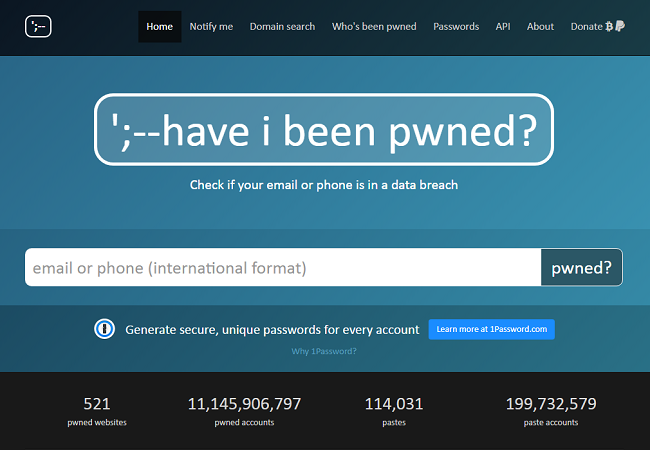 Now if you want to know that your phone number was also leaked or not then follow these steps: 
Open the Have I Been Pwned? website.
Enter your phone number in the international format, i,e. put your country code in the starting of your phone number. For example, if your phone number is 9876512345, then you will enter it like this: +919876512345 (+91 is India's country code and each country has a different code).
If your contact number has been leaked then the results will confirm it.
Is it safe to use 'Have I Been Pwned?' website
This website's service is widely-known and even password managers like 1Password use it to verify if a user's credentials like email address or password were found from a data breach or not.