How Will Metaverse Change Online Gambling?
Contrary to popular belief, the metaverse isn't only accessible to those with VR headsets but can also be accessed via game consoles, computers, and mobile devices. Here's how the metaverse will change online gambling.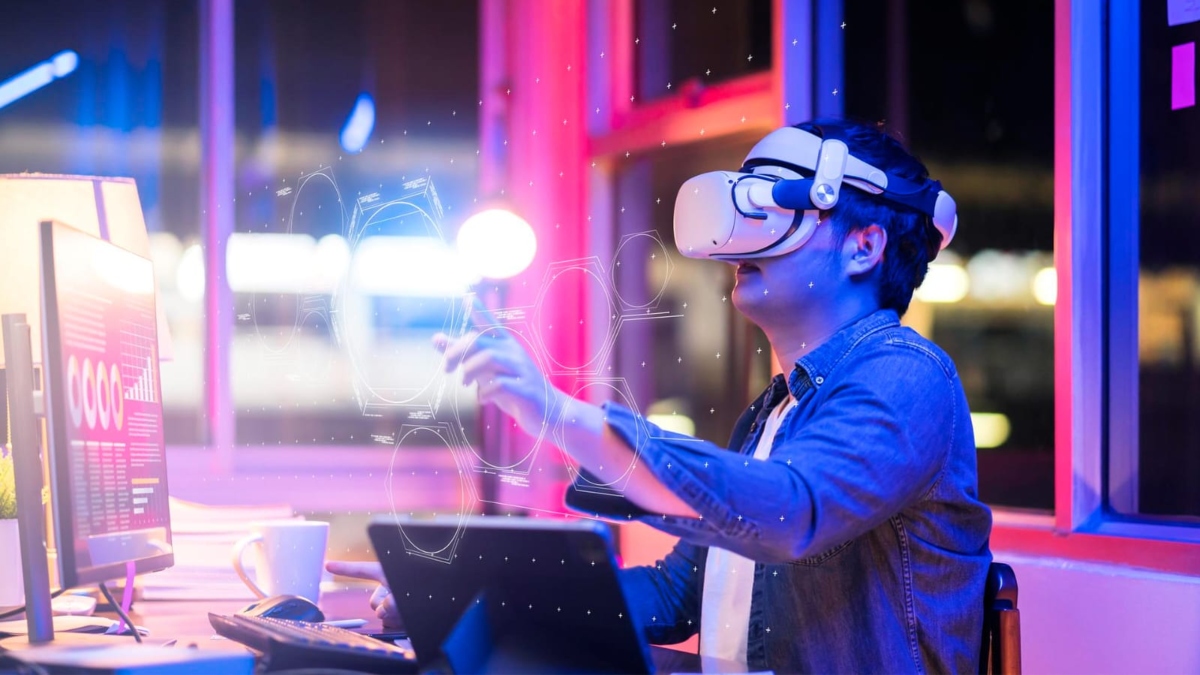 The metaverse can be pretty rewarding for the online gambling sector. Unlike traditional online gaming, the metaverse tries to imitate the complete casino experience, letting users explore a casino's digital representation using virtual reality technology and unique avatar. Contrary to popular belief, the metaverse isn't only accessible to those with VR headsets but can also be accessed via game consoles, computers, and mobile devices. Here's how the metaverse will change online gambling.
Restore traditional gambling features
When played online, most casino games lose their traditional touch, leaving a void. For instance, online poker doesn't let you study players' nuances and body language. Live dealer games might try fixing this to some extent, but not entirely. The metaverse allows you to pick an avatar representing you, which could result in two outcomes. If the avatars assume the physical attributes and copy mannerisms, you can read your opponents like other traditional casino players.
Alternatively, if you adapt, you can read your opponent depending on the accessory and clothing choices they choose to put on their avatars. These two options can help you make valuable assumptions. Besides making online gambling more fun, this boosts your winning chances.
Increased range of games
Online casinos have a wide range of games, most of which have enticing offers for new gamers. This makes it easier to attract new gamblers looking for something unique at an affordable cost. Most games have various themes and types to keep users interested. The metaverse isn't restricted by physical space. Casinos can have as many games as possible.
With metaverse, an online casino can host many more games than they can today. For example, even the best Andar Bahar casinos and other desi casinos don't offer more than five versions of the game. Metaverse allows you to play an endless amount of versions. This may eliminate the competition aspect between operators.
Address posture concerns
Playing games for extended hours on a computer or PC can be challenging. It could take a toll on your body, even more significantly, if you don't have an ergonomic chair that provides maximum support. However, the metaverse is helping address this problem.
When you log into your casino account, the virtual reality (VR) headsets deliver the experience. This implies that you don't have to remain fixated on a single spot; you can move around while interacting with the virtual space. Your body movements enable you to control your avatar, ensuring an incredibly immersive gaming experience.
Promote blockchain integrations
For a long time, the online gambling sector has grappled with secure payments, mainly because most payment systems are untrustworthy and fraudulent. Payment processing is a significant concern for online casinos. They employ the best processing methods, including eWallets, Mastercard, and Visa, to assure their users that they're safe.
Since these legit payment systems are few, their processing fees can be outrageous, primarily when withdrawing or depositing from international casinos. Also, their processing times can be slow. Since entering bank transfer or credit card information seems complicated, virtual reality casinos might prefer sticking to the most basic and quickest options.
Metaverse promotes blockchain integration, which allows you to use digital currencies, ensuring security, speed, and low processing fees. For instance, Ethereum, Litecoin, and Bitcoin have high-security protocols and reduced transaction fees.
Improved game selection
Online gambling provides a wide range of games. And for metaverse to keep gamers interested, it's expected that they'll provide a comprehensive game catalog. Gamers can play roulette, slots, blackjack, and many other games online.
The primary difference between a metaverse casino game and a traditional casino one will be the interaction levels the VR technology offers. The metaverse has many possibilities. And based on developers, gamblers can interact with each other while participating in different games.