Indian users will have to pay more than $8 every month for Twitter Blue Tick: Reports | Details here
Twitter Blue Tick Price In India: Here is how much it will cost in India.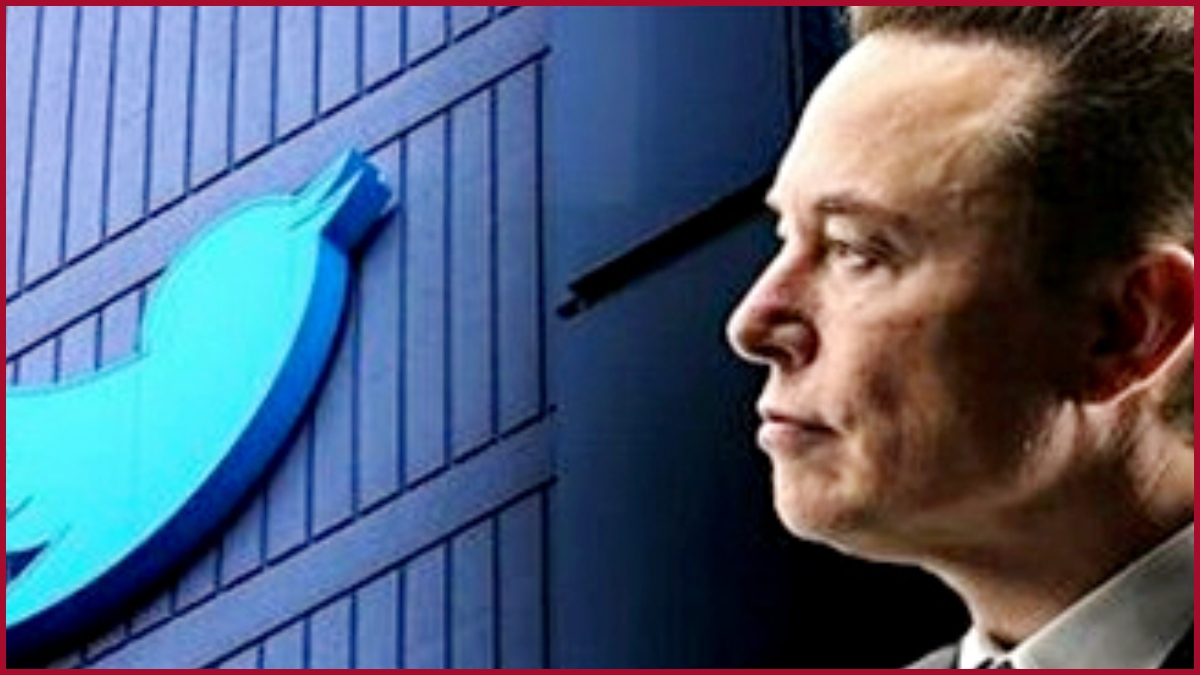 New Delhi: Twitter's new owner Elon Musk announced earlier that social media users will have to pay $ 8 per month for blue tick verification
The rollout has started in the US and India at $ 8 as well.
According to Live Hindustan reports, it is said that Twitter users in India will have to pay more than $ 8 per month for Twitter Blue Tick.
It is said that the blue tick will actually cost Rs 719 per month in India (i.e. $8.90, higher than $8 which equals Rs 646.68).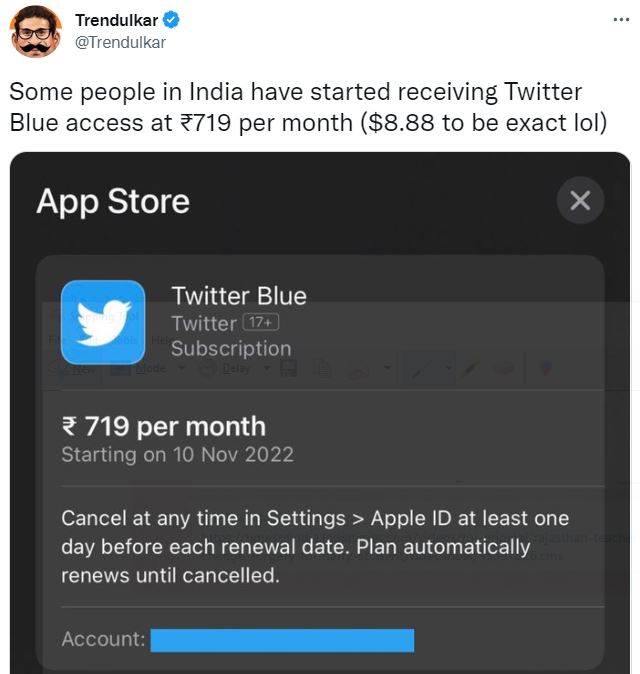 This means that Indian Twitter users will have to pay 0.91 dollars or in other words about 73 rupees extra for a blue tick.
Also, if the user fails to do so then the blue tick will be removed from their account.
Over 25 million users in India, make the country the third-largest share of active Twitter users after the US and Japan.
Also, without any official announcement, several Indian users received the prompt to install Twitter Blue. The prompt also mentioned that the blue tick service would be offered to iPhone users first in India starting from November 10.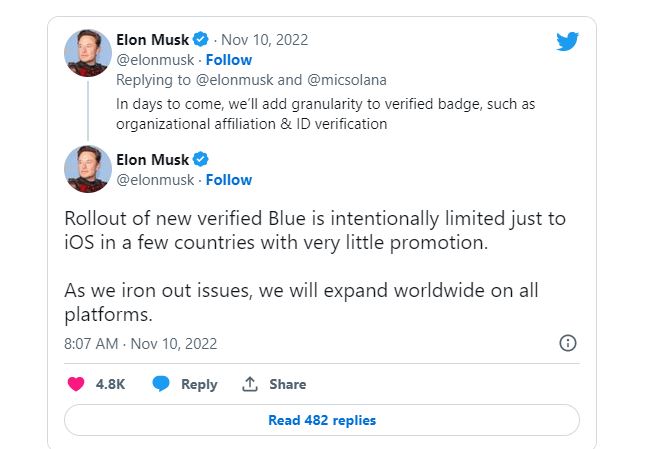 A Twitter user also tagged Elon Musk and asked him to fix the weird glitch in the verification badge. She said that when she signed up for Blue, to try out new features, her actual blue tick was removed and she was notified that she is verified because she signed up for blue.
She also said that she has been verified for years on Twitter.
Soon Elon Musk responded and said that too many corrupt legacy Blue verification exist, so they had no other choice but to remove legacy Blue in the coming months.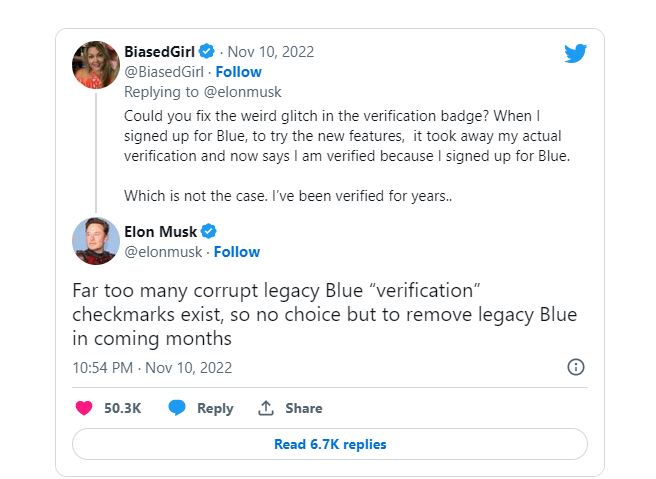 Check out some of the Twitter reactions here:
Okay twitter blue has been such a success I need to do a thread. Feel free to add to the 🧵on the great launch of this product pic.twitter.com/cx1bEFp9Yn

— Read Jackson Rising by @CooperationJXN (@JoshuaPHilll) November 10, 2022
The verified brand situation is getting out of control. Quick thread of twitter blue brands, and brands who might be pissed off at Elon right about now. pic.twitter.com/bZ9PSqZKtf

— Read Jackson Rising by @CooperationJXN (@JoshuaPHilll) November 11, 2022
wish people who are not aware that the members don't have any personal twitter account would know that if you click on the certified sign you can see whether it's because it's official or if it's because the person paid for twitter blue. pic.twitter.com/UiS7aipwlC

— ゆん 🌊 indigo (@kthftjhope) November 10, 2022
I BOUGHT TWITTER BLUE TO EDIT A TWEET (didnt work) AND IT REPLACED MY REAL CHECKMARK 😭 pic.twitter.com/mhVOB7D9Og

— ludwig (@LudwigAhgren) November 9, 2022
Twitter recommending following fake accounts because they bought Twitter Blue pic.twitter.com/MYkbjNsMIa

— dangered wolf (@dangeredwolf) November 9, 2022
I'm sending Twitter Blue to the first 1,000 people who INTERACT with this tweet.💙 pic.twitter.com/khTzJYaWYx

— Zuvney (@Zuvney) November 10, 2022
Tapping on an account's verified badge will tell you if they are a verified public figure, or if they bought verification through Twitter Blue ✔️ pic.twitter.com/xQCtlocL6D

— Culture Crave 🍿 (@CultureCrave) November 9, 2022
The difference between #Verified and $8 #TwitterBlue pic.twitter.com/aD5p8aaQYm

— Arun Pudur 🇮🇳 (@arunpudur) November 10, 2022