WhatsApp releases new screen-sharing feature for video calls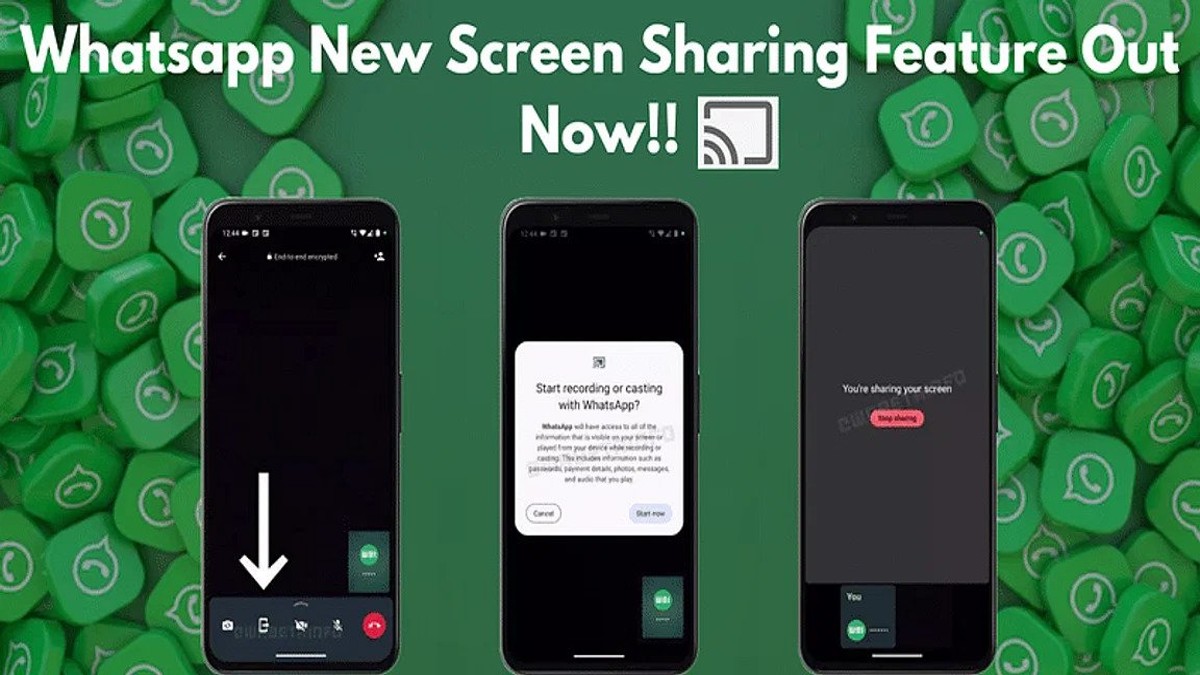 New Delhi: Mark Zuckerberg, CEO of Meta, has revealed a new feature for WhatsApp that enables screen sharing during video calls. This function works on all platforms and makes it simple to share your screen with the other people on your call.
During a video call, users may share what's currently on their screens with the other party. This is similar to the way that common video conferencing services like Google Meet and Zoom handle screen sharing.
WhatsApp's screen-sharing feature is leaving beta https://t.co/JNpFgYa8ku pic.twitter.com/NkIhVVktCb

— The Verge (@verge) August 8, 2023
WhatsApp's new "screen sharing" feature?! pic.twitter.com/NgvbYmRAyY

— arjan singh (@arjansalag) August 3, 2023
The company claims that this feature is readily available through the 'Share' button, offering users the flexibility to display either a selected app or the full screen. If you tap it, a window will pop up asking for permission to share your screen. Users have the option of sharing either a single application or the complete screen.
"Whether sharing documents for work, browsing photos with family, planning a vacation or shopping online with friends, or just helping grandparents with tech support – screen sharing lets you share a live view of your screen during the call," WhatsApp's news announcement, says.
WhatsApp is coming after Zoom: "WhatsApp today introduced screen sharing as its latest feature to enhance the video calling experience on its platform — taking on traditional video conferencing apps including … Zoom." Yet, I do not think this is significant as I am not sure I… pic.twitter.com/Qbf9hDhrko

— Ndubuisi Ekekwe (@ndekekwe) August 8, 2023
Until recently, beta users of WhatsApp can share their displays during a video conversation accessing the new feature. All WhatsApp users on Android, iOS, and Windows will soon be able to access it.
In addition to the latest screen-sharing feature, WhatsApp has now introduced video calling in Landscape mode, which provides a more spacious and immersive experience than the previous Portrait option. Screen sharing on the platform may benefit from supporting Landscape mode as well.
WhatsApp, the popular messaging app, has been updated with several new features recently. Among these features include the option to edit and change a previously sent message, secure conversations with a password or biometric, share video messages and exchange high-definition images.