Alleged threesome leads to hour long brawl on cruise ship with over 60 passengers enganged [VIDEO]
"The chaotic fight began way past midnight, at about 2 am on the fifth floor, near the ship's dance club and casino"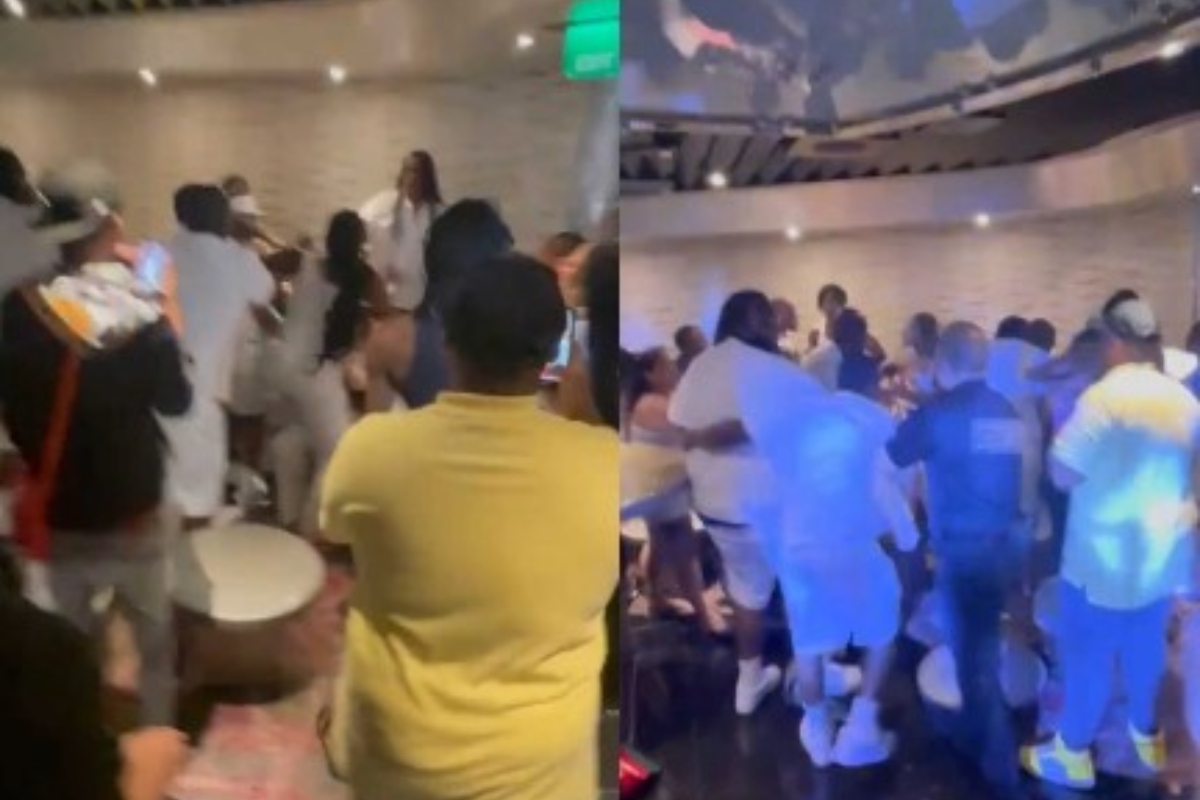 New Delhi: A bizarre incident was reported from an on-journey cruise ship, wherein a matter of disagreement tuned into major havoc among over 60 – 70 passengers ending up in an hour-long fight past midnight.
The haywire struggle was shot on the mobile camera by some present during the brawl and was shared on social media.
A passenger nammed Theresa James told news daily Fox News that claims of cheating led to the fight. She told that the alleged threesome between some passengers came to the notice of others who were not happy with the act.
"The chaotic fight began way past midnight, at about 2 am on the fifth floor, near the ship's dance club and casino. The travel agent also estimated that at one point as many as 60 passengers were active participants in the fight", she said.
A passenger and eye witness shared a video clip on Twitter with capion, "Last night's festivities on my carnival cruise".
last nights festivities on my carnival cruise ?? pic.twitter.com/uehhfmCfaC

— naim (@nyeem0) June 28, 2022
The video has been viewed over 1,68,300 times on microblogging site Twitter, while several videos are going viral on social media platforms like Instagram and Reddit.
Have a look at Netizens take on the matter:
Here's Jim Ross, Jerry Lawler and Michael Cole with commentary. @JRsBBQ @JerryLawler @MichaelCole pic.twitter.com/1XcCpGB1zI

— Chad  (@ChadBlue83) June 30, 2022
This is why I don't cruise on Carnival. I did once, and it was like Spring Break at the beach! No thanks! As a former sailor, I'm used to bar fights….but I'm not paying for the privilege of going to jail for fighting in public, now that I'm a civilian!

— Gary Tong (@geezer1947) June 29, 2022
— Jeffrey Wright (@jwrightua04) July 1, 2022
That's a cruise out of Jacksonville ain't it pic.twitter.com/QhF3vJZdrW

— Midnight Skin (@Damn_Tea) July 1, 2022
That's one brave security officer – NOT!

— Chris Whitworth (@motherhen1955) June 29, 2022