Amid Noida Twin Towers' Demolition, here's a look at tallest buildings across world razed to ground in seconds [VIDEO]
We have brought several top moments from in the world when renowned highrise buildings were demolished in a span of a few seconds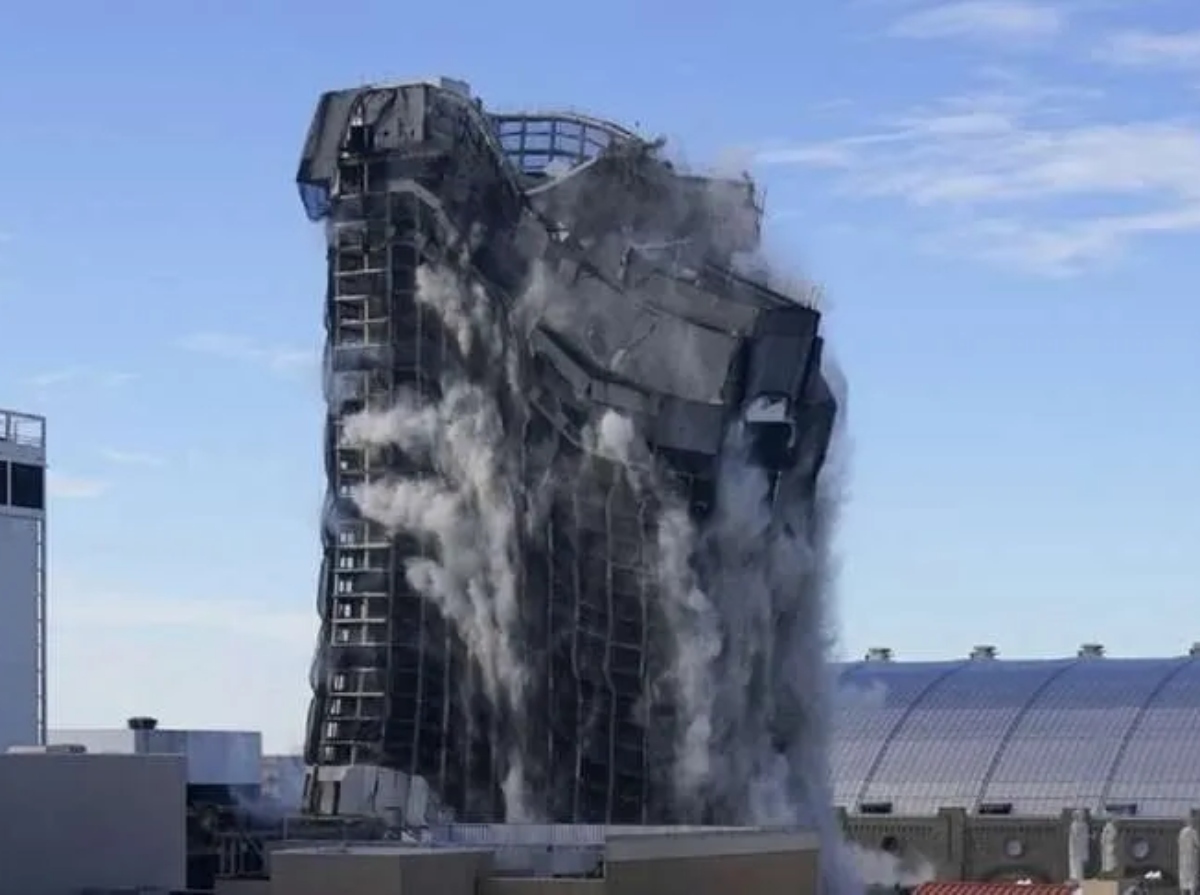 New Delhi: Noida's Supertech Twin Towers are all set to be razed to dust on Sunday, i.e. on August 27 with the help of approximately 4,000 kg of explosives owing to the alleged violation of building codes. The gigantic 100-metre tall buildings will be among the tallest structures to be pulled down in India.
As the much-awaited demolition begins, here we have brought several top moments from across the world when the renowned highrise buildings were demolished in a span of a few seconds.
1. The Trump Plaza
The popular structure recently made headlines as it was razed off in New Jersey's Atlantic City in the United States. The 34-floor building was among the tallest buildings in the city and was being operated as a Hotel since 1984. It took a total of 3,000 dynamite sticks and barely 20 seconds to bring the building down to rubble.
2. Ocean Tower
The building was constructed as a luxury condominium consisting of 31 floors in the year 2006 in Texas, USA. Though the structure faced cracks within just 2 years of its construction and later it sinks by 6 inches from its base due to which it was locally termed the 'Leaning Tower of South Padre'.
3. The AfE Tower
The building which was a part of Johann Wolfgang Goethe University and was constructed in the early 1970s became Europe's tallest structure ever to be razed off. Situated in Germany's Frankfurt, the building took over 950 kg of explosives to be demolished in 10 seconds.
4. The Mina Plaza
Located in middle eastern nation United Arab Emirates's  (UAE) city Dubai, the structure was constructed with a massive 144 floors and four towers. However, when the construction was still incomplete, it was demolished using 6,000 kg of explosives in order to use the place or some other development projects.
Watch: Mina Plaza demolished in Abu Dhabi https://t.co/CPyUEraPx0 pic.twitter.com/xDbve5OYXm

— The National (@TheNationalNews) November 27, 2020
5. The Golden Flower Building
The 387 feet tall building situated in China's Xi'an city became country's tallest skyscraper to be pulled down. The administration demolished the structure after if was left unuse for almost a decade and was overly expensive to renovate.