China: Lockdown forces Shanghai residents to scream from apartment windows (video)
In a viral video, people in China's Shanghai are heard screaming from their apartment balconies due to COVID lockdown.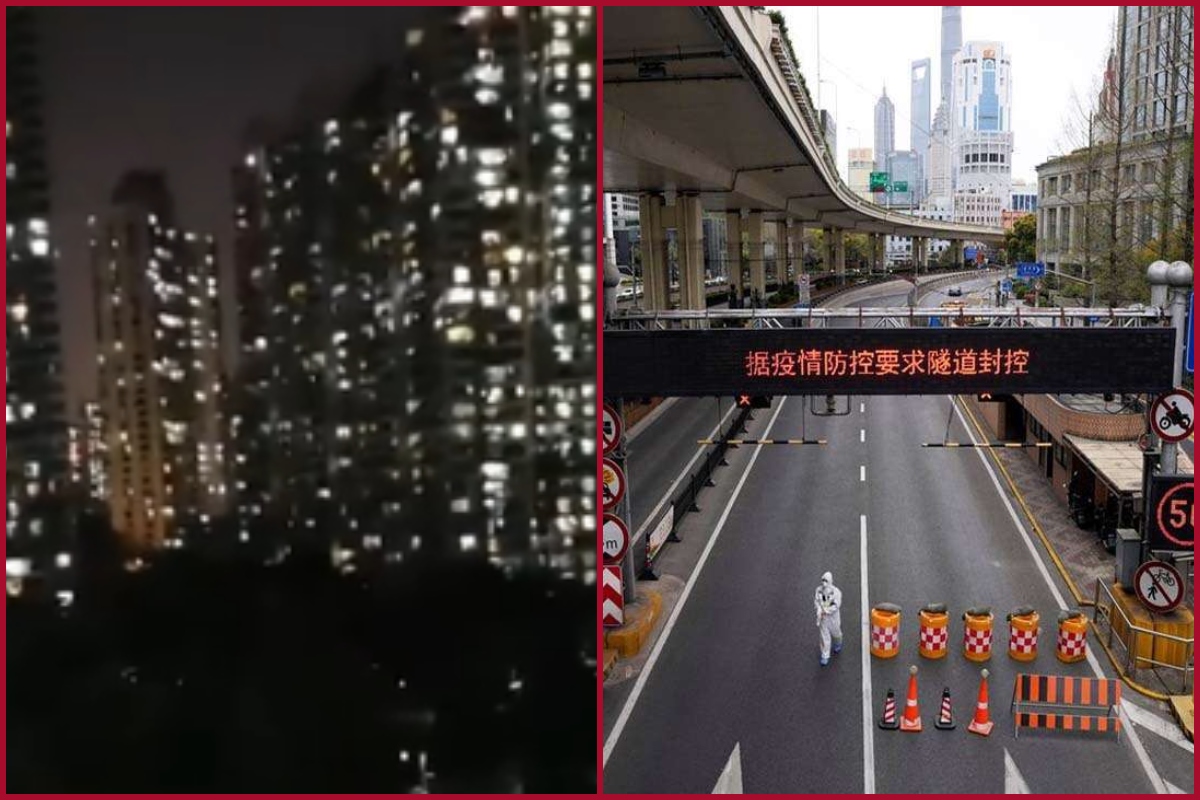 New Delhi: Almost a week ago, China imposed a lockdown in its financial capital Shanghai due to a fresh surge in COVID cases. However, the lockdown reportedly forced the resident of the city to scream from their apartment balconies. The video of the incident is also going viral on the Internet.
Video recorded by a Chinese citizen
The lockdown norms are said to be very tough for the residents. According to the reports, the Chinese government has restricted the people from leaving their homes. They can even not get out of the home even for food.
The viral video was shared by author and radio host Patrick Madrid on Twitter. He also said that the video was recorded by a citizen leaving in the city from his apartment. It was sent to him by his close friend from the city.
Sharing the video, Patrick Madrid wrote, "What the?? This video was captured yesterday in Shanghai, China, by the father of a close friend of mine. She verified its authenticity: People screaming out of their windows after a week of total lockdown, no leaving your apartment for any reason."
However, we could not say whether the video is authentic.
Watch the viral video here: 
What the?? This video taken yesterday in Shanghai, China, by the father of a close friend of mine. She verified its authenticity: People screaming out of their windows after a week of total lockdown, no leaving your apartment for any reason. pic.twitter.com/iHGOO8D8Cz

— Patrick Madrid ✌🏼 (@patrickmadrid) April 9, 2022
Another video, which is also going viral shared by Epidemiologist and health economist Eric Feigl-Ding. He wrote, "Residents in Shanghai screaming from high rise apartments after 7 straight days of the city lockdown. The narrator worries that there will be major problems. (in Shanghainese dialect—he predicts people can't hold out much longer—he implies tragedy)."
Check his post here:
Residents in #Shanghai screaming from high rise apartments after 7 straight days of the city lockdown. The narrator worries that there will be major problems. (in Shanghainese dialect—he predicts people can't hold out much longer—he implies tragedy).pic.twitter.com/jsQt6IdQNh

— Eric Feigl-Ding (@DrEricDing) April 10, 2022