Earthquake death toll across Turkey-Syria crosses 34,000
A two months old baby was rescued in Turkey's Hatay province 108 hours after the deadly earthquake struck Turkey and Syria on Monday, according to Turkish Health Minister Fahrettin Koca on Sunday.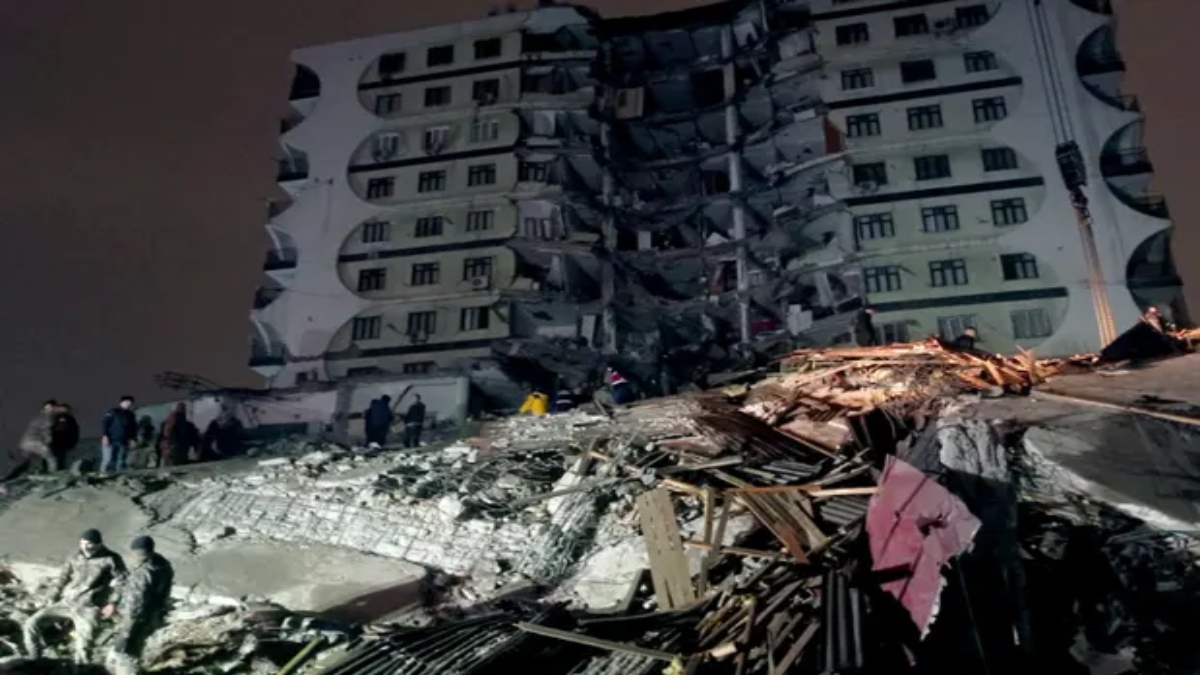 Ankara [Turkey]: The death toll from the earthquakes in Turkey and northwestern Syria has gone past 34,000 as rescue efforts continue, reported CNN.
It reached at least 34,179 on Sunday (local time). The death toll in Turkey has reached 29,605, said the Turkish Emergency Coordination Center SAKOM.
The confirmed death toll in Syria is 4,574. That number includes more than 3,160 in opposition-held parts of northwestern Syria, according to the health ministry of the Salvation Government governance authority.
The Syrian death toll also includes 1,414 deaths in government-controlled parts of Syria, according to the state news agency SANA.
Meanwhile, the World Health Organization (WHO) says it is waiting for final approval to send crossline deliveries into northwest Syria, where rebel groups in the country's long-running civil war control territory and aid deliveries have faced obstacles, reported CNN.
The WHO hopes its Director General Tedros Adhanom Ghebreyesus will soon be able to travel into the rebel-held areas hit by the devastating earthquake, the organization said Sunday.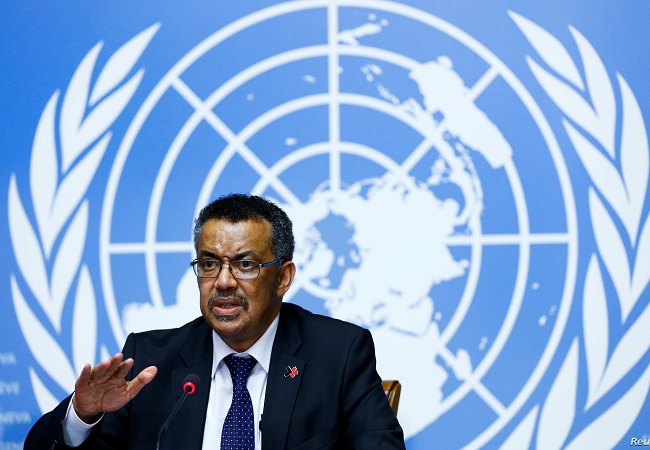 Tedros and a team of top WHO officials arrived in Aleppo on Saturday on a humanitarian aid flight carrying over USD 290,000 worth of trauma emergency and surgical kits.
Rick Brennan, a regional emergency director with the WHO, said in a media briefing from Damascus Sunday that there have been "no crossline deliveries" into northwest Syria since the earthquake struck last Monday, reported CNN.
"We have one scheduled in the next couple of days. We are still negotiating for that to go ahead," Brennan said, adding that before the earthquake the WHO was "planning a significant expansion of our crossline work."
According to Brennan, the WHO has the approval of the Syrian government in Damascus but is waiting for the "approval … from entities on the other side."
"We are working very, very hard to negotiate that access," Brennan stressed.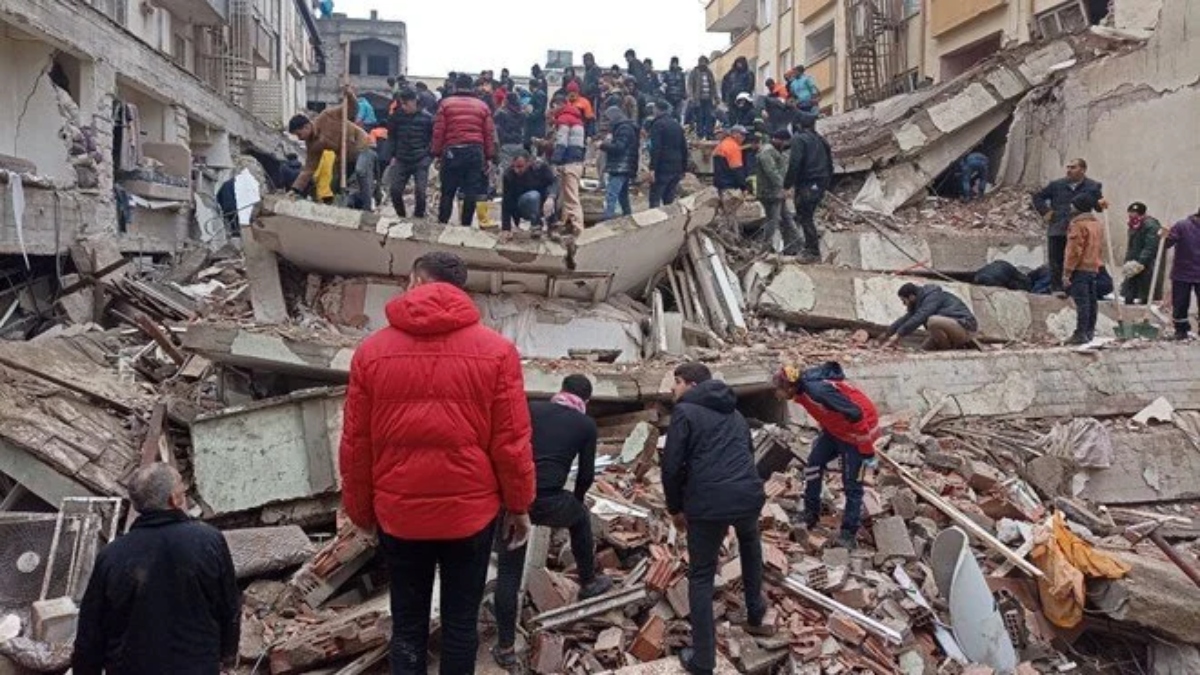 On Sunday, UN Emergency Relief Coordinator Martin Griffiths tweeted that "trucks with UN relief are rolling into north-west Syria," posting pictures of trucks being loaded for cross-border deliveries, reported CNN.
Although he said he was "encouraged by the scale-up of convoys from the UN trans shipment centre at the Turkish border," the aid chief stressed the need to "open more access points" to get aid out quicker.
This call was echoed by Raed Al Saleh, the head of the volunteer organization the White Helmets, in a tweet Sunday. Al Saleh said that after meeting with Griffiths at the Turkish-Syrian border Sunday, his group had appreciated the "apology for the shortcomings & mistakes," made.
He called on the UN to act now outside the Security Council to "open 3 crossings for emergency aid" to northwest Syria, reported CNN.
Meanwhile, a week after the devastating 7.8 magnitude earthquake struck Turkey and Syria, teams are rushing to save victims that could still be alive under rubble, with a UN liaison officer in Turkey warning that they are "approaching the end of the search and rescue window."
While calling on the international community to "act immediately" in providing humanitarian aid to Syria, Syrian-American actor Jay Abdo told CNN on Saturday that civilians were "racing against time" to rescue loved ones.
However, in the midst of tragedy, there have been miraculous scenes of survival and rescue, even days after the quake.
A 10-year-old girl was rescued after 147 hours under the rubble, the latest in a series of harrowing stories of success as workers in Turkey continue to search for survivors.
A teenage girl, Ayse (Reem Khaled Naasani), was rescued in Hatay Sunday some 162 hours after the quake, according to the Istanbul mayor. And a 50-year-old woman named Guler Agritmis was also rescued Sunday after spending days under the rubble, the Turkish state broadcaster TRT reports.
A two months old baby was rescued in Turkey's Hatay province 108 hours after the deadly earthquake struck Turkey and Syria on Monday, according to Turkish Health Minister Fahrettin Koca on Sunday.