"Inspired by Dharma": UK PM Rishi Sunak explains the concept of Hinduism-WATCH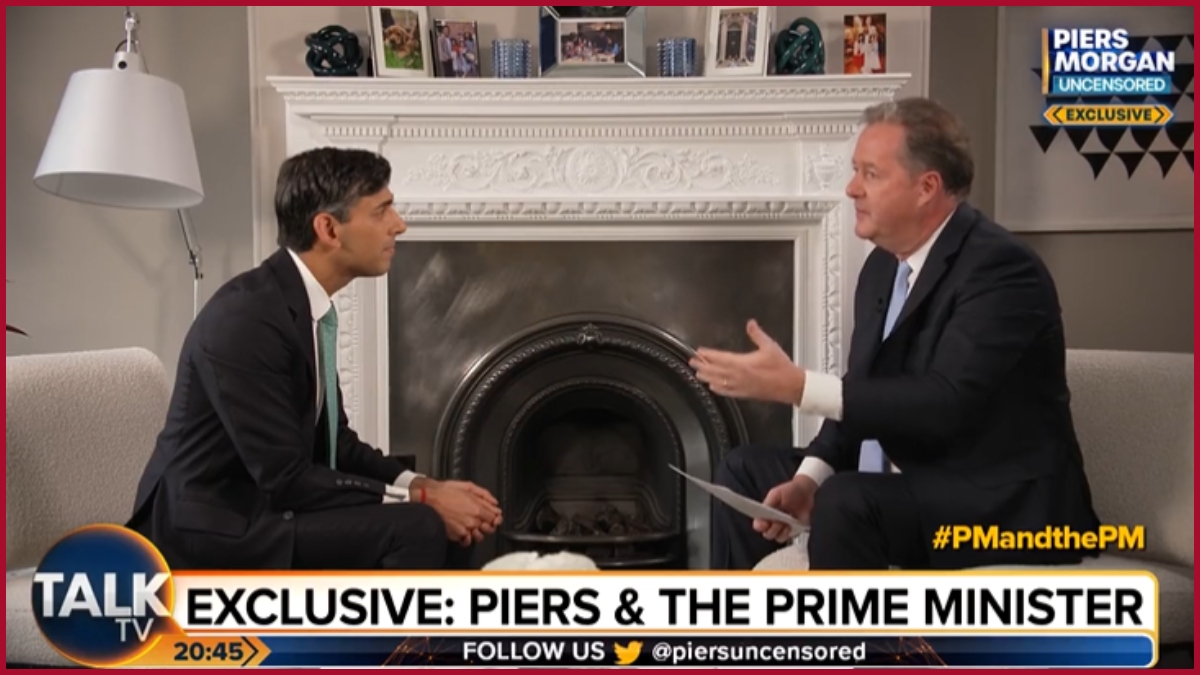 New Delhi: United Kingdom Prime Minister in an exclusive interview with high-profile TV presenter Piers Morgan on the occasion of his 100th day as Britain's first Indian-origin PM talked about the Hindu concept of  "dharma."
He said that after he resigned as Boris Johnson's chancellor last summer and was defeated by Liz Truss in the Tory leadership contest in the autumn, he thought that he was permanently returning back to the backbenches and that his career in politics has come to an end.
"I resigned [as Chancellor] thinking and believing that would be the last senior job I had in politics".

Rishi Sunak on how he thought his career as a Cabinet Minister was over when he lost the Conservative leadership race. @piersmorgan | @rishisunak | #PMandthePM pic.twitter.com/XM9gxxfIo3

— Piers Morgan Uncensored (@PiersUncensored) February 2, 2023
Talking about his upbringing, he said he was brought up by parents who had come to Britain with an "immigrant mindset".
He said he does not believe in sugarcoating. Rishi said for him it's about duty. He goes on to explain the concept of Hinduism called dharma, which roughly translates into duty.
Rishi Sunak says Dharma in Hinduism inspired him to work hard for the people of UK as as PM pic.twitter.com/aAZchToj8b

— Sanatani Thakur ?? (@SanggitaT) February 4, 2023
Fe said this is how he was raised. It's about doing things that are expected of you and trying to do the right thing. He said no matter how hard or nightmare the job could be you need to perform it.
He said he believed that he could make difference and he found himself to be the best person to make a difference at that moment, especially given the challenges that people were facing.
WATCH