Pakistan: Imran Khan lauds India's stand on buying Russian oil, plays S Jaishankar's Video in rally [WATCH]
""Jaishankar is telling them who are you? Jaishakar said that Europe is buying gas from Russia and we will buy it as people need it"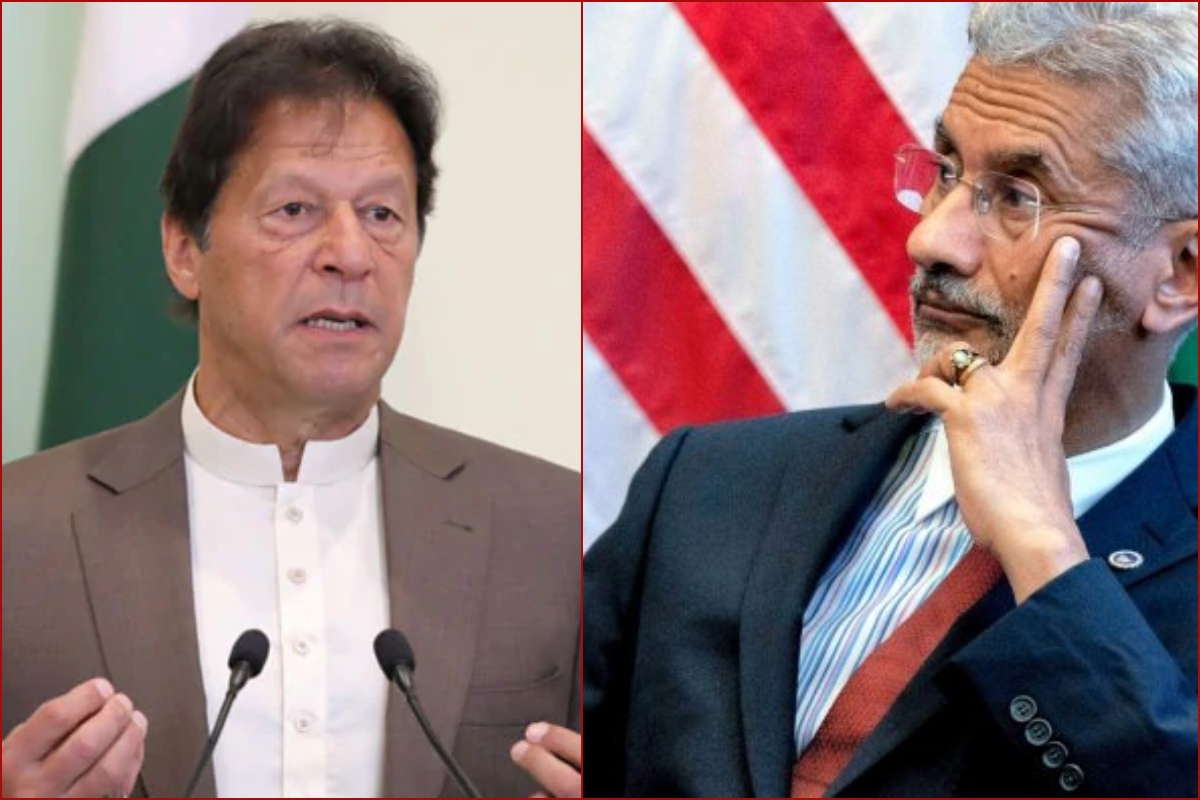 New Delhi: Pak's former PM Imran Khan seems to be a far different tone of politics after being removed as the chief of the state, and has once again lauded India's stand on buying Russian oil.
Khan even played a video clip of Foreign Minister S Jaishankar wherein he can be seen slamming the West for criticizing India for its purchase of oil from Russia but continuing to buy energy for itself.
The clip is from Slovakia's Bratislava Forum held earlier this year. Khan lauded the FM for a logical call out against the West and the countries independent foreign policy.
Watch:
Imran Khan plays a clip of @DrSJaishankar in his Independence Day address

At this rate, BJP can win some seats in Pakistan soon too. pic.twitter.com/LVLC0heBu6

— Girish (@vikramaditya205) August 13, 2022
The incident took place in a massive political rally in Lahore city wherein Khan said while addressing the gathering, "If India which got independence at the same time as Pakistan and if New Delhi can take a firm stand and make their foreign policy as per the need of its people then who are they (Prime Minister Shehbaz Sharif government) who are towing the line".
"They (US) ordered India to not buy oil from Russia. India is US' strategic ally, Pakistan is not. Let us see what India's Foreign Minister said when the US asked them not to buy Russian oil", he added before playing the clip.
"Jaishankar is telling them who are you? Jaishakar said that Europe is buying gas from Russia and we will buy it as people need it. Yeh hoti hai azad haqumat (This is what an independent country is)", he said.
While criticizing ruling Shehbaz Sharif government for not taking a stand against US pressure on the matter, he further said, "We had spoken to Russia about buying cheaper oil but this government has no courage to say no to US pressure. Fuel prices are skyrocketing, people are below the poverty line. I am against this slavery".