WATCH: Biker's reaction to woman driver after being hit by her car leaves Internet in awe
As the woman driver comes out of her car, she looks visibly shaken and scared of what will happen next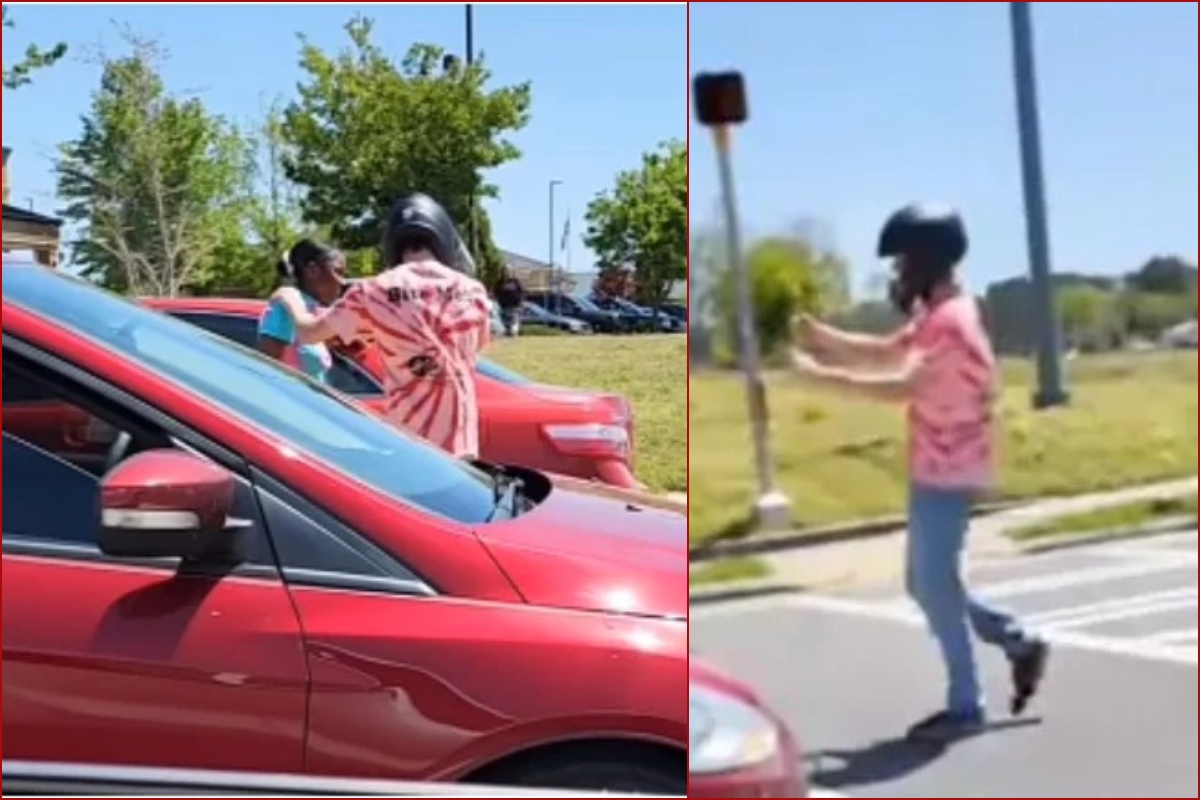 New Delhi: The instances of road rage are quite similar across the world, which usually leads to fights or brawls over accidents or breaches of traffic rules, resulting in traffic jams and other unwelcoming situations.
Though, how often do we see the person on the receiving end resolving such matters by consoling and hugging the offender while also making it all easy for fellow commuters as well?
A person from an unknown part of the world did exactly this in a rare and heartwarming incident, whose video clip is now going viral on social media.
In the latest viral video, a man can be seen to be fallen on the road after a young woman collided her car with his bike. As the woman comes out of her car, she looks visibly shaken and scared of what will happen next.
However, the biker who has gotten up till now walks towards the woman and unexpectedly hugs her while consoling the driver that everything is just fine and healthy.
Instagram account Good News movement shared the video with the caption, "This guy was just hit by a car while riding his motorcycle."
"In one of the most incredible displays of kindness I've witnessed, rather than freak out at the driver, his first instinct was to go over and console the young woman who was visibly shaken from the experience," the caption read.
Watch:
View this post on Instagram
The man's generous and unique gesture is winning hearts on the Internet, with social media users flooding the comment section of the post with sweet messages and heart emojis.
"This guy does not have a single bit of road rage in him", one user wrote. While another commented, "Love his heart. We need more people like him." The video has garnered over 182,671 likes till this article was published.