Watch: Man proposes girlfriend at finishing line of marathon, Here is how netizens reacted
Athlete shared a series of her precious moments on the Instagram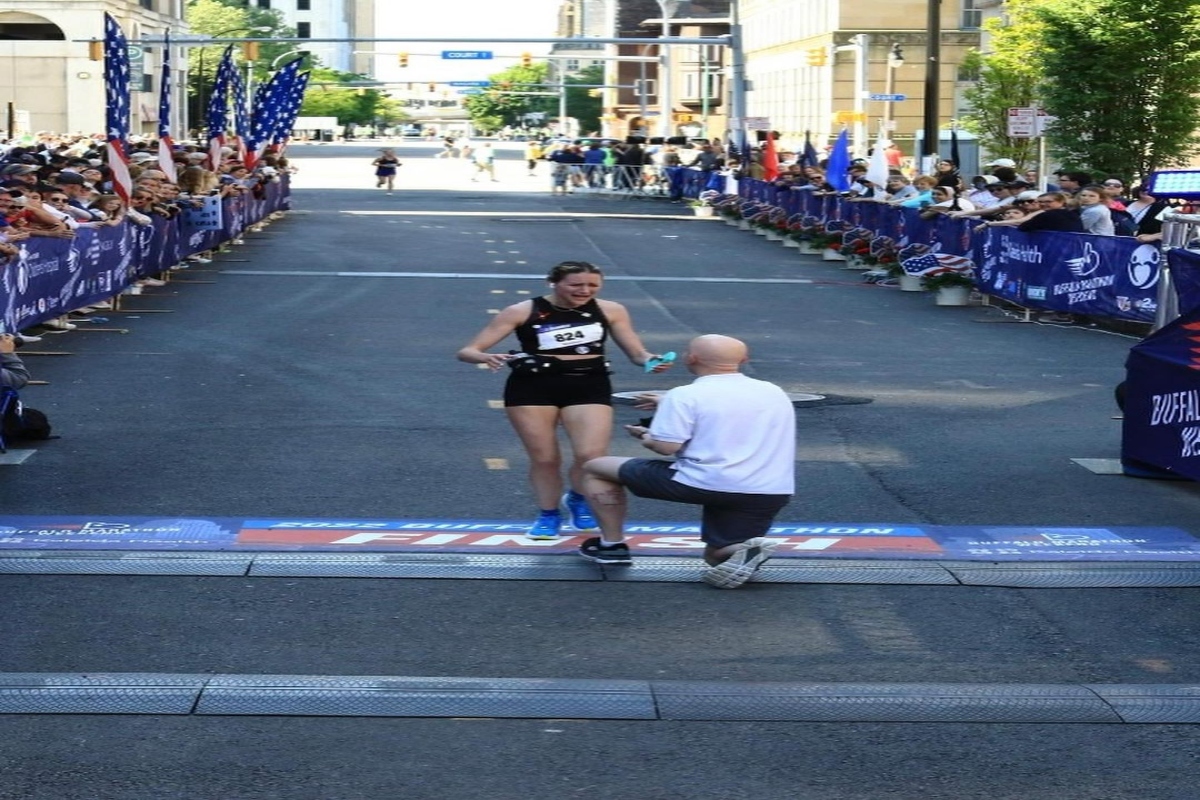 New Delhi: Expressing your love is not at all easy, there is always a fear of rejection. A person can go to any extent to express their feelings.
Every person before proposing to their loved one has only one dream that they keep their feelings in such a way that it becomes special and unforgettable for the other.
Recently a viral video was shared from the Instagram account 'mileswithmaddie'. The account belongs to Madison who is an athlete. She participated in the buffalo marathon in USA New York on May 29. Athlete shared a series of her precious moments on the Instagram and wrote "
View this post on Instagram
"In honor of #globalrunningday here's to the best runner's high I've ever felt… in my life. 💍🏃🏼‍♀️
Thank you SO much to everyone who has wished Chris and I well the past few days!! We're so excited for this new chapter. If you're new here, you should know that Chris is the backbone of all my training and all of my running content on this page. I don't know where I'd be without him, but I know I wouldn't be the runner I am today.
View this post on Instagram

From early nights into travelling on weekends for races, to sorting out allllll the race day logistics, to biking (very slowly) alongside me for hours on my long runs, and never ever saying no to pasta… he is every runner's dream life partner. I feel like the luckiest girl alive. ❤️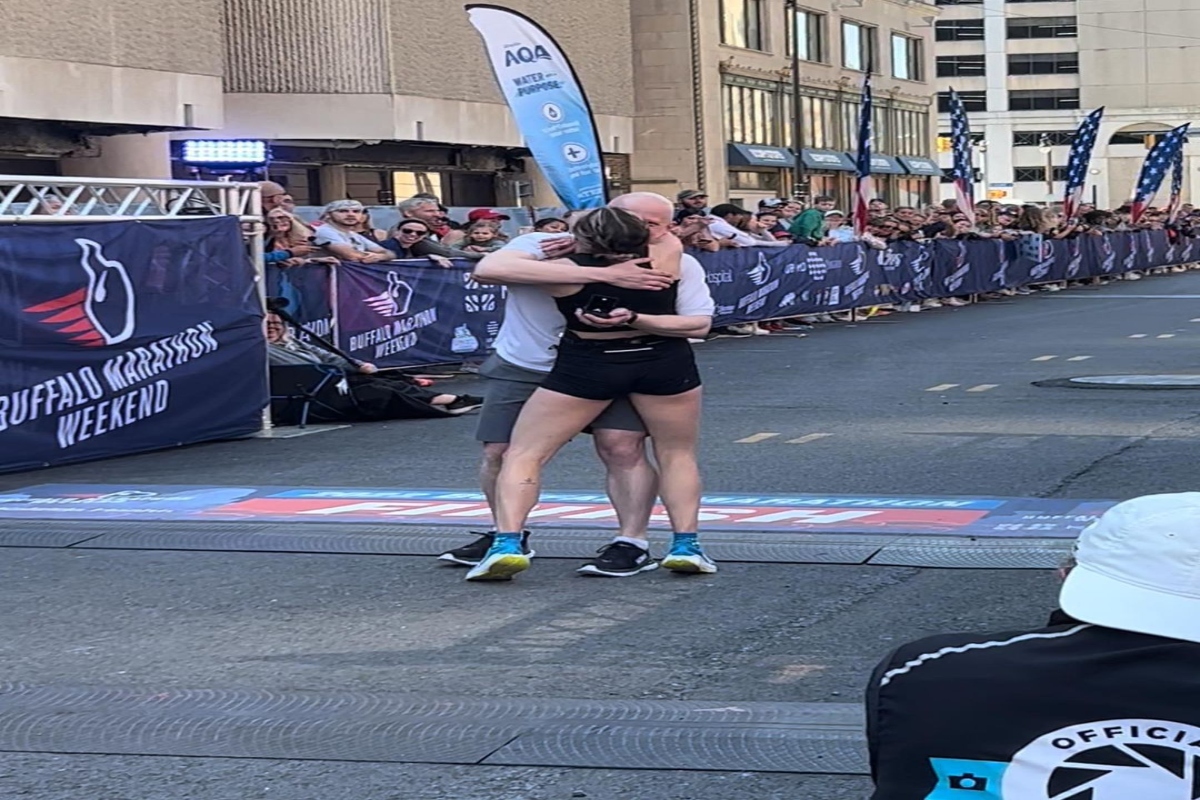 And to answer a VERY pressing question: I'm holding a sponge because it was extremely hot and they were passing out ice cold sponges throughout the course 😂 Probably would have dropped the sponge before the finish line had I known what was waiting there for me ❤️
Lastly, thank you to the @buffalomarathon crew and both of our families for making this day so special. Let's get married!!!!!"
It was a life-changing day for the athlete and she must not have thought that Her partner Christopher James would be on knees waiting for her like this. Seeing the viral video people gave their views and here is some reactions: