Who is Jill Biden, Joe Biden's wife who kissed Kamala Harris's husband Doug Emhoff on the lips? (VIRAL VIDEO)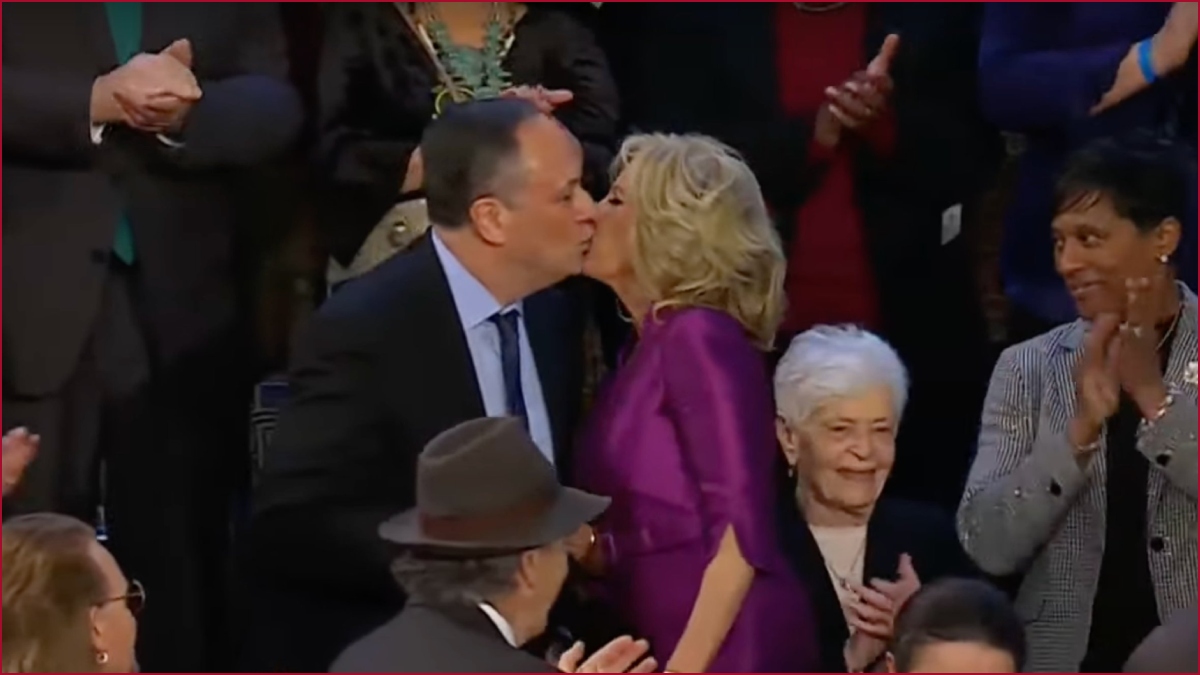 New Delhi: US President Joe Bidenn's wife and First lady Jill Biden's video of kissing Vice President Kamala Harris's husband Doug Emhoff on his lips has gone viral on social media.
The incident took place ahead of the State of the Union Address on Capitol Hill on Tuesday, reported Fox News.
On Tuesday, President Biden delivered his second State of the Union address at the national Capitol. This is the first address after he lost the majority in the US House of Representatives.
He started his remarks by greeting the newly elected House Speaker Kevin McCarthy.
Soon the video of the duo had gone viral on social media.
WATCH VIRAL VIDEO
Jill Biden and Doug Emhoff greet each other with… a kiss on the lips?

Is this… normal? pic.twitter.com/HX5p74fJHw

— Cabot Phillips (@cabot_phillips) February 8, 2023
Who is Jill Biden?
Jill Tracy Biden popularly known as Jill Biden, is currently the first lady of the United States after 2021, as the wife of President Joe Biden.
Earlier, she was the second lady of the US when Biden was the Vice-president from 2009 to 2017.
She has done her Masters's degree in education and English from West Chester University and Villanova University. She did her bachelor's degree in English from the University of Delaware.
Jill Biden married Joe Biden in 1977.
She was born in Hammonton, New Jersey, and grew up in Willow Grove, Pennsylvania.
First Lady Dr. Jill Biden (@FLOTUS) arrives for #SOTU2023. pic.twitter.com/jmyz6hZfnJ

— CSPAN (@cspan) February 8, 2023