WazirX yet to receive any show cause notice from Enforcement Directorate: Nischal Shetty
WazirX is an Indian cryptocurrency exchange that acts as a platform for trading in digital currencies such as Bitcoin, Ethereum, Tron, Ripple and Litecoin.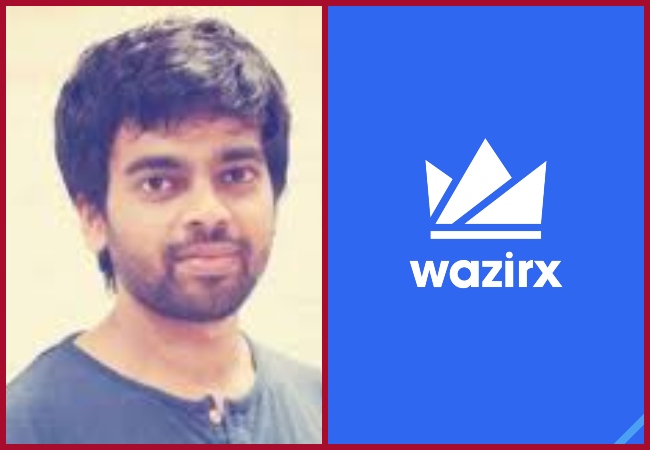 New Delhi: India Wants Crypto Founder and CEO at WazirX India and Crowd Fire, Nischal Shetty said WazirX is yet to receive any show cause notice from the Enforcement Directorate.
In a Tweet, he said, "WazirX is in compliance with all applicable laws."
"We go beyond our legal obligations by following Know Your Customer (KYC) and Anti Money Laundering (AML) processes and have always provided information to law enforcement authorities whenever required."
"We are able to trace all users on our platform with official identity information. Should we receive a formal communication or notice from the ED, we'll fully cooperate in the investigation."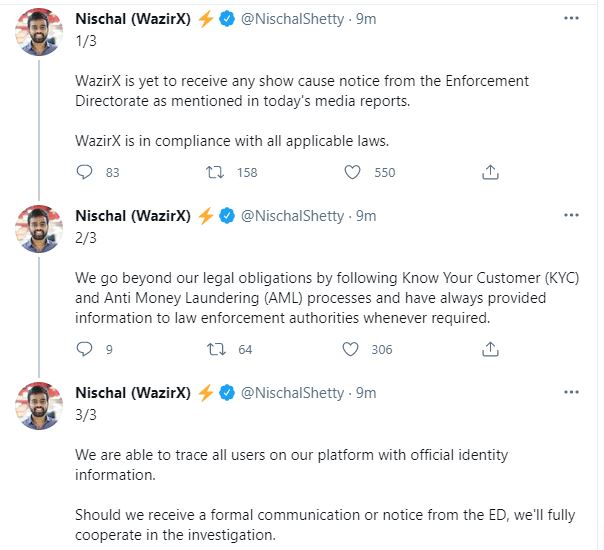 This statement comes after Directorate of Enforcement (ED) issued a Show Cause Notice (SCN) to Crypto-Currency Exchange M/s Zanmai Labs Pvt Ltd (WazirX), and its Directors Nischal Shetty and Sameer Hanuman Mhatre under Foreign Exchange Management Act, 1999, (FEMA) for transactions involving crypto-currencies worth Rs 2790.74 Crore.
Also Read: WazirX directors Nischal & Sameer in soup over crypto transactions worth Rs 2,790.74 crore… details here