Home » Coronavirus »
Covid-19 Bulletin: India's recovery rate nears 75%, 'The Corona Fighters' video game for awareness and more……
India has touched another peak of posting the highest recoveries of COVID-19 cases in a single day. 62,282 have recovered and been discharged in the past 24 hours.
August 21, 2020 20:19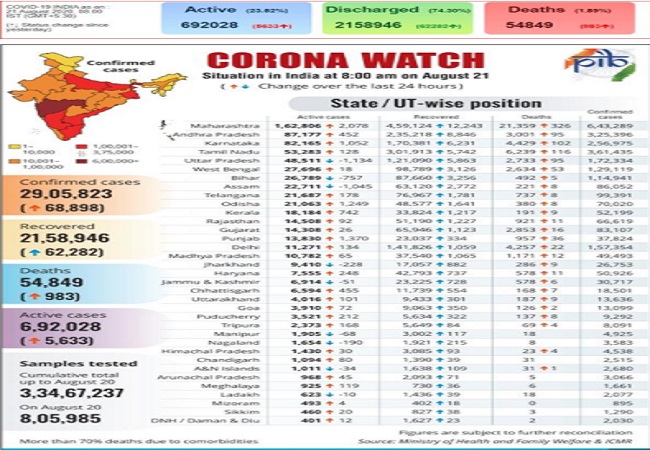 New Delhi: With over 62,000 recoveries in last 24 hours, the recovery count is continuously improving. Latest figures show that recovery rate has almost reached a whopping 75%, giving enough hints of India's advantageous position in fight against the disease. Till now, more than 21 people have recovered from Coronavirus while fatality rate is on constant decline below 2%.
Health Minister Dr. Harsh Vardhan has launched an interactive first-of-its-kind game on COVID-19, the Corona Fighters. The Minister yesterday also launched two new videos urging adherence to key COVID Appropriate Behaviours.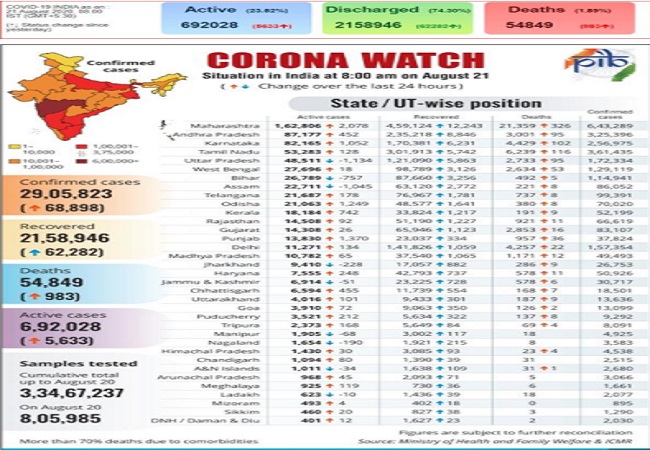 62,282 recover in last 24 hours, recovery rate improves
India has touched another peak of posting the highest recoveries of COVID-19 cases in a single day. 62,282 have recovered and been discharged in the past 24 hours. With more patients recovering and being discharged from hospitals and home isolation (in case of mild and moderate cases), the total recoveries have crossed the 21.5 lakh mark today (21,58,946). The gap between recovered patients and active COVID-19 cases has increased and reached 14,66,918 today. As a higher number of patient recover, their percentage rate continues to steeply rise along with steady decline in percentage Active Cases. With such high level of recoveries, India's Recovery Rate has soared past 74% (74.28% today) ensuring more and more patients are recovering. This is bolstered by 33 States and UTs reporting Recovery Rate more than 50%.
The current active cases (6,92,028) compose the actual case load of the country. It is 23.82% of the total positive cases today, registering further drop in the last 24 hours. They are under active medical supervision.India's Case Fatality Rate (CFR) is maintained below the global average. It is on a continuous positive slide and currently stands at 1.89%. In the last 24 hours 8,05,985 samples were tested for identification of the disease. This has taken the cumulative tests to 3,3,467,237. The testing lab network in the country is being continuously strengthened which as on today consists of 1504 labs in the country; 978 labs in the government sector and 526 private labs.
Dr Harsh Vardhan launches interactive game to promote Covid appropriate behaviours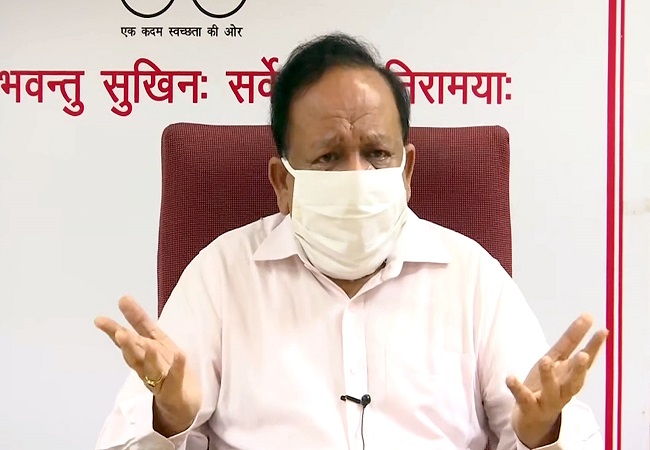 Dr. Harsh Vardhan, Union Minister of Health & Family Welfarelaunched an interactive first-of-its-kind game on COVID-19, The Corona Fighters (www.thecoronafighters.in), and two new videos urging adherence to key COVID Appropriate behaviours, yesterday. Expressing his pleasure at the launch of the uniquely designed game, Dr. Harsh Vardhan said that the game "presents a new and extremely creative way to teach people the right tools and behaviours to fight the Covid-19 pandemic." He further added that this along with two promotional videos "is a simply designed and enjoyable medium to get a serious message across to the wider public."
Dr Harsh Vardhan also recollected his experience with the Polio Abhiyaan which was transformed into a social movement through Jan Bhagidari (people's participation) and support and contribution of many film industry professionals. He said, "The same effort can contain COVID by publicizing COVID appropriate behaviour through caller tunes and other mediums throughout the lockdown and thereafter during the phases of unlocking." Till we get a vaccine for fighting COVID-19, the COVID appropriate behaviours will serve as a potent social vaccine and keep us protected and safe, he stated.
Guidelines for conduct of General Election/By-election during COVID-19
Election Commission of India has approved the broad guidelines for conduct of general/bye elections during COVID-19 period. The Commission has revised the norms of number of persons accompanying the candidate and number of vehicles at the time of nomination. It has also created optional facility to fill the nomination form and the affidavit online and submission of the same, after taking print, before the RO concerned.
For the first time, the candidates will have the option to deposit security amount for contesting the elections online. Keeping the containment guidelines in view, the Commission has limited the number of persons including candidate for door to door campaign to five. Public meeting and road shows shall be permissible with suitable instructions subject to containment instructions issued by the MHA/State. Face Mask, Sanitizer, Thermal scanners, gloves, face shield and PPE kits shall be used during the electoral process ensuring social distancing norms. Hand gloves shall be provided to all the electors for signing on the voter register and pressing button of EVM for voting.
ITI, Berhampur files 3 Patents for COVID-19 related innovations
In an ongoing effort to use its technical expertise to help curtail the spread of COVID-19, Industrial Training Institute (ITI), Berhampur has registered three of its innovative products developed to fight against the novel Coronavirus in the patent journal, attesting its inherent strength to be able to rise to any challenge.
This will give priority right to the institute over invention. The three innovations by the institute include MOBILE SWAB COLLECTION KISOK, UVC SOLE SANITIZERandUVC ROBO WARRIOR.Lauding the efforts of the ITI, Dr. MahendraNathPandey, Minister for Skill Development and Entrepreneurship, said "I am confident that such innovations will encourage self-reliance and research spinoffs catering to the needs of the society at large and will encourage more ITIs to come forward with innovative solutions to contain the spread of the virus."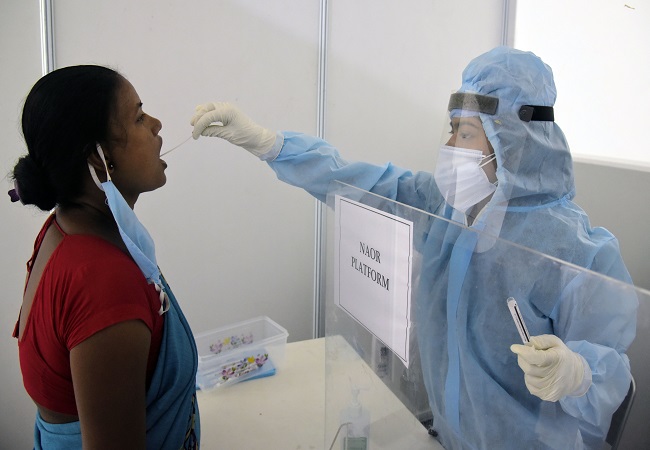 Low cost Covid-19 detection kit for storage in rural areas
The COVID 19 pandemic has thrown up the novel challenge of setting up rapid diagnostic facilities in remote areas which do not have adequate infrastructure. This calls for low cost devices that do not require very stringent storage facilities. Scientists have put in a research plan to meet this urgent requirement. With support from the Science and Engineering Research Board, under the Department of Science and Technology, Birla Institute of Technology, Mesra, Ranchi, has initiated a research with the detection of a target protein using bioinformatics tool against which the diagnostic kit has to be developed.
Unemployment benefits enhanced under Atal Bimit Vyakti Kalyan yojana of ESIC
ESI Corporation has taken decisions towards improvement in its service delivery mechanism and providing relief to workers affected by Covid-19 pandemic. ESIC is implementing the Atal Bimit Vyakti Kalyna Yojna under which unemployment benefit is paid to the workers covered under ESI Scheme. The ESIC has decided to extend the scheme for one more year upto 30th June 2021. It has been decided to relax the existing conditions and the amount of relief for workers who have lost employment during the Covid-19 pandemic period. With a view to strengthen ICU/HDU services in ESIC hospitals amid the Covid-19 pandemic, it has been decided to establish ICU/HDU services upto 10% of total commissioned beds in all ESIC Hospitals.So far, 23 ESIC hospitals with around 2600 Isolation Beds and aprox 1350 quarantine beds across India are functioning as COVID-19 Dedicated Hospitals to exclusively provide COVID medical services to the general public of the area. In addition to above, around 961 Covid Isolation Beds are available in most of the remaining ESIC Hospitals across the country, making a total of 3597 Covid Isolation Beds in various ESIC Hospitals. Further, a total of 555 ICU/HDU Beds with 213 Ventilators have also been made available in these Hospitals.
Implementation of PMEGP projects records 44% jump in 2020
At a time when the country's economy took a severe jolt due to Covid-19 lockdown, the flagship Prime Minister Employment Generation Program (PMEGP) implemented by Khadi and Village Industries Commission (KVIC) progressed at a much rapid pace. Approval of projects during the first five months of this financial year, i.e. from April 1, 2020 to August 18, 2020, increased by a whopping 44%.KVIC has approved and forwarded 1.03 lakh project applications to the financing banks as compared to 71,556 projects during the corresponding period last year and thus registering a jump of 44%.During the period from April to August in 2020, financing banks sanctioned 11,191 projects and Rs 345.43 crore margin money was disbursed to applicants as compared to Rs 276.09 crore margin money disbursed for 9161 projects in the first five months of previous year, i.e. 2019.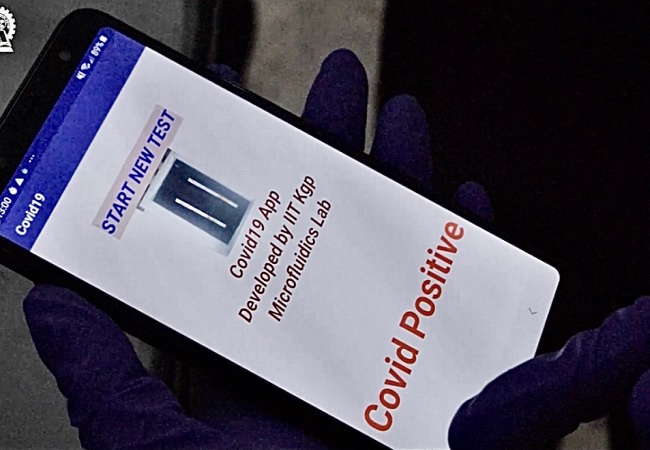 More than 8 lakh net EPFO subscribers added during Q1 of FY 21
The provisional payroll data published by EPFO on 20th August 2020 reveals that the subscriber base of EPFO increased by around 8.47 lakh members during the first quarter of FY21. The COVID-19 pandemic outbreak had adversely affected the enrolments in the month of April and May 2020. Despite the lockdown, around 0.20 lakh and 1.72 lakh net new subscribers were added to social security schemes of EPFO in the month of April and May 2020.The month of June has seen speedy recovery with addition of 6.55 lakh net subscribers registering a remarkable 280% month on month growth. The subscriber base growth is on account of increased number of new subscribers, lower exits and higher rejoining by exited members. The new subscriber joining has increased roughly by 64 % from 3.03 lakh in May to 4.98 lakh in June 2020. In addition, the exits from EPFO subscriber base declined by nearly 33% from 4.45 lakh in May to 2.96 lakh in June 2020.