Home » Coronavirus »
Covid-19 Bulletin: More than 8 lakh tests for 2nd day in a row, over 20 lakh recover from Coronavirus
'eSanjeevani' digital platform of the Ministry of Health & Family Welfare has completed 2 lakh tele-consultations.This milestone was achieved in a short time period of ten days only since the 9th of August.
August 19, 2020 20:19
New Delhi: The recovery rate continues to register it's upward trend and stands at 73.64 per cent as on today.
India registered over 60,000 recoveries in the last 24 hours, which is also the highest number of recoveries from COVID-19 in a single day. So far, a total of 20,37,870 people have recovered in the country. The case fatality rate continues to show steady decline and now stands at 1.91%. Nearly 30 States and Union Territories in the country have even lower fatality rates than the national average.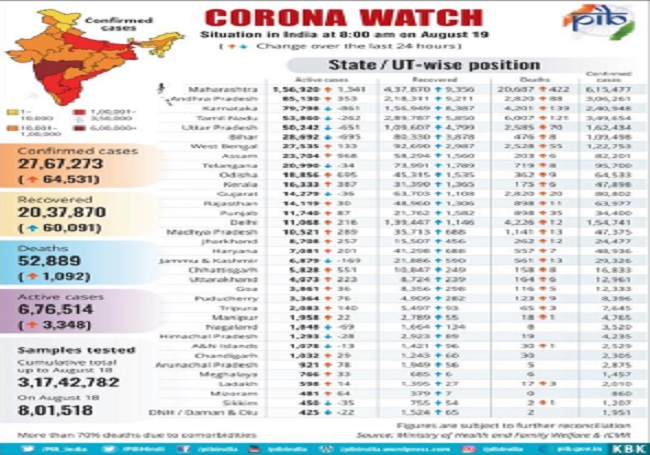 More than 8 lakh tests/day for 2nd day in a row
India has tested more than 8 lakh COVID-19 samples for the 2nd consecutive day in a row. With a strong resolve to rapidly increase the number of tests done per day to touch 10 lakh/day testing capacity, 8,01,518 samples were tested in the last 24 hours.The cumulative testing as on date has reached 3,17,42,782.
The Tests Per Million too have seen a sharp rise to 23,002.India followed the track of a graded and evolving strategy, steadily strengthening its nationwide network of labs in the public and private sectors. Starting from one lab in January 2020, today 1486 labs dot the country; 975 labs in the government sector and 511 in the private sector.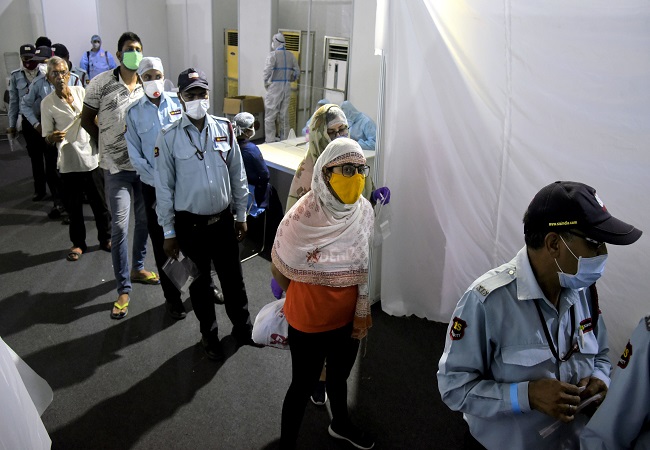 Highest ever single day recoveries of 60,091 in 24 hours
Fast on the heels of crossing 3 crore cumulative tests, India has recorded another high. Total number of recoveries has crossed 2 million today (20,37,870).Coupled with this is another achievement of highest ever single day recoveries of 60,091 in the last 24 hours. With this high number of COVID-19 patients recovering and being discharged from the hospitals and home isolation (in case of mild and moderate cases), the Recovery Rate has scaled the twin peak of crossing 73% (73.64%). This has also led to the declining Case Fatality Rate, which stands at a new low of 1.91% today.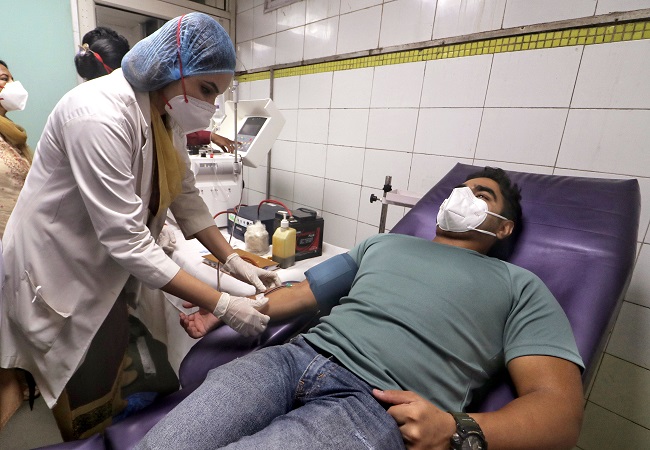 The record high recoveries have ensured that the actual caseload of the country viz. the active cases has reduced and currently comprises less than 1/4th (only 24.45%) of the total positive cases. India has posted 13,61,356 more recoveries than the active cases (6,76,514). Government of India along with efforts of the State/UT governments has ramped up the hospital care infrastructure across the country to ensure that medical care for different categories of positive cases is provided through the Dedicated COVID Care Centre (DCCC), Dedicated COVID Health Centre (DCHC) and Dedicated COVID Hospital (DCH). Their numbers has substantially increased too. Today there are 1667 DCH, 3455 DCHC and 11,597 DCCC. Cumulatively they provide 15,45,206 isolation beds, 2,03,959 Oxygen supported beds, and 53,040 ICU beds.
'eSanjeevani' telemedicine service records 2 lakh tele-consultations
The 'eSanjeevani' digital platform of the Ministry of Health & Family Welfare has completed 2 lakh tele-consultations.This milestone was achieved in a short time period of ten days only since the 9th of August when Dr. Harsh Vardhan, Union Minister for Health and Family Welfare presided over a meet to commemorate the completion of 1.5 lakh tele-consultations. In what can be seen as a big push for the 'Digital India' initiative of the Prime Minister, the eSanjeevani platform has proved its usefulness and easy access for the caregivers and the medical community, and those seeking healthcare services in the times of COVID.eSanjeevani platform has enabled two types of telemedicine services viz.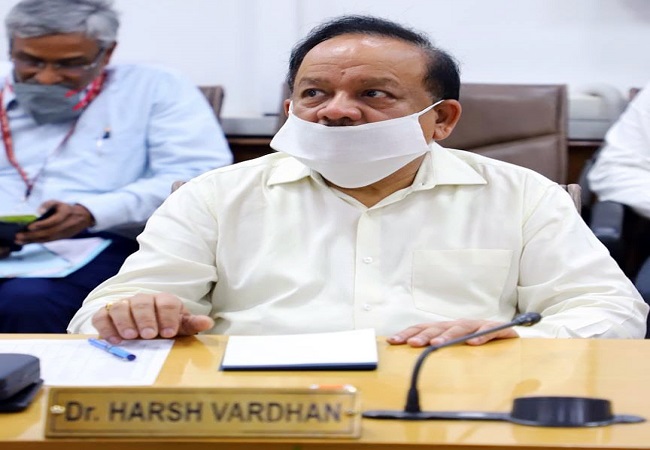 Doctor-to-Doctor (eSanjeevani) and Patient-to-Doctor (eSanjeevani OPD) Tele-consultations. The former is being implemented under the Ayushman Bharat Health and Wellness Centre (AB-HWC). It aims to implement tele-consultation in all the 1.5 lakh Health and Wellness Centres in conjunction with identified Medical College hospitals in a 'Hub and Spoke' model. The Health Ministry rolled out the second tele-consultation service 'eSanjeevaniOPD' enabling patient-to-doctor telemedicine owing to the COVID-19 pandemic in April 2020. This has proved a boon in containing the spread of COVID while simultaneously enabling provisions for non-COVID essential healthcare.eSanjeevani has been implemented so far by 23 States and other States are in the process of rolling it out.
Cabinet approves measures to provide liquidity in Power Sector Dues
Cabinet Committee on Economic Affairs, chaired by Prime Minister Shri Narendra Modi, has approved a one-time relaxation to Power Finance Corporation (PFC) and Rural Electrification Corporation (REC) for extending loans to Distribution Companies (DISCOMs) above limits of working capital cap of 25% of last year's revenues under Ujwal DISCOM Assurance Yojana (UDAY).One-time relaxation would help in providing liquidity to the power sector and ensure payments by State Governments to DISCOMs.
The outbreak of the global pandemic COVID-19 in the country and the consequent nationwide lockdown has exacerbated the liquidity problems for the power sector. Revenues of the power distribution companies have nosedived as people are unable to pay for the electricity consumed while power supplies., being an essential service, have been maintained. Energy consumption has decreased substantially. The liquidity of the power sector is not expected to improve in the short term, as economic activity and power demand will take some time to pick up. There is, thus, an immediate need to infuse liquidity in the power sector for continuation of power supply.
Ayurveda at doorsteps of Delhi Police families
A MoU was signed between All India Institute of Ayurveda (AIIA) and Delhi Police yesterday for extending the Ayurveda Preventive and Promotive health services in the residential colonies of Delhi Police. These services are to be provided through a mobile unit named 'Dhanwantari Rath' and Police Wellness Centres and are to be catered by AIIA, supported by Ministry of AYUSH.A Signed MOU was exchanged between Commissioner of Delhi Police Shri S N Shrivastava and Shri Pramod Kumar Pathak, Additional Secretary, Ministry of AYUSH. The Dhanvantri Rath was flagged off in the presence of Prof. Tanuja Nesari, Director, AIIA.
AYURAKSHA a joint venture of AIIA, an autonomous Institute under Ministry of AYUSH and Delhi Police aims for maintaining the health of frontline COVID warriors like Delhi police personal through Ayurveda immunity boosting measures. In continuation of the project, Ayurveda Preventive and Promotive health care are now planned to be extended to the families of Delhi Police personnel.After the distribution of AYURAKSHA kits to nearly 80,000 police personnel for over a period of 2 months, the incidence and mortality of COVID 19 was significantly brought down in Delhi Police personnel.
Atma Nirbhar Bharat Scheme for Migrants – A holistic perspective
Amidst the outbreak of novel coronavirus (COVID-19) crisis in the country, the Government of India had announced various economic measures under the AtmaNirbhar Bharat Package (ANBP) in the middle of May 2020 for migrant workers across the country. Pursuant to this, the Department of Food & Public Distribution had allocated a total quantity of about 8 Lakh MT of foodgrains to all States/UTs which was communicated to all States/ UTs on 15th May 2020 under the "AtmaNirbhar Bharat Scheme (ANBS)" to help mitigate the food-security requirements of migrant/stranded migrants across the country. Accordingly, Food Department allocated about 4 LMT food grain per month and a total of 8 LMT for a period of two months i.e. May and June 2020.As per reports available up to 17th August 2020, out of total 6.38 LMT lifted foodgrains, a total of about ¬¬¬2.49 LMT (39%) foodgrains have been distributed by the States/UTs under the scheme to identified migrants/stranded migrants.With the distributiongoing on until 31st August 2020, it is expected that some more migrant persons may benefit from free foodgrains under ANBS by then.Further, it is also relevant to mention that besides distribution of free food-grains under ANBS, some of the States like Uttar Pradesh,Bihar, Tripura, Manipur, J&K have also issued new ration cards after March, 2020 to beneficiaries, not covered earlier,adding nearly 45 Lakh, 15 Lakh, 25,000, 10,000, and 35,000 persons respectively to regularly receive subsidised quota foodgrains under the NFSA/PMGKAY.
Mobile App to provide digital interface to source loan applications of street vendors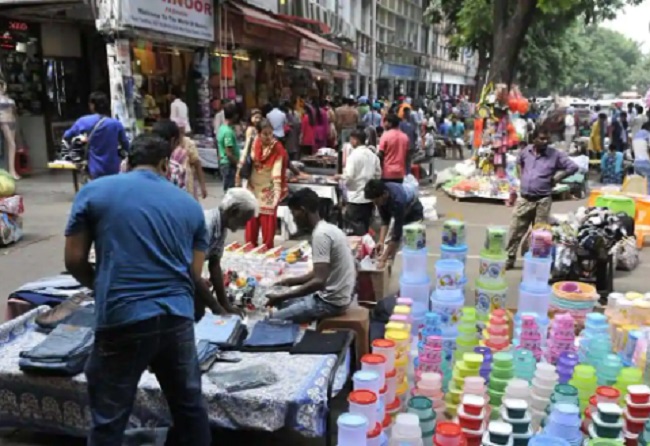 Shri Hardeep Singh Puri, Minister of State (I/C), Housing and Urban Affairs interacted with Urban Development Ministers, Chief Secretaries, UD Secretaries/Principal Secretaries, DGPs, Collectors / SPs / SSPs / Municipal Commissioners / Chief Executive Officers of 125 cities in the context of Prime Minister Street Vendors AtmaNirbhar Nidhi (PM SVANidhi) Scheme which has been launched to provide credit for working capital to street vendors to resume their business. While the Scheme provides the credit facility to the vendors, there is a requirement to ensure that they are able to do business in a harassment free environment. Shri Durga Shankar Mishra, Secretary, MoHUA was also present in the meeting.
SCTIMST & IIT Madras start-up set up portable hospital infrastructure for COVID -19
Sree Chitra Tirunal Institute for Medical Sciences and Technology (SCTIMST), an autonomous institute under the Department of Science and Technology (DST), Govt. of India in collaboration with 'Modulus Housing' a start-up incubated by IIT Madras has come up with a solution using decentralised approach to detect, manage and treat COVID-19 patients in local communities through portable microstructures.the portable microstructure named as "MediCAB", which is modular, portable, durable, easy to set up and can be customised as per the requirements of the customer. It is foldable and is composed of four zones – a doctor's room, an isolation room, a medical room/ward, and a twin-bed ICU, maintained at negative pressure. It can be easily transported and installed anywhere in geographic locations and can be erected in just two hours with the help of four persons.
49 innovations in 5 focus areas receive COVID19 Innovation Challenge-Awards
The Millennium Alliance Round 6 & COVID19 Innovation Challenge-Award Ceremony, which recognized 49 innovative solutions in 5 focus sectors of India, highlighted the necessity of building a highly distributed innovation ecosystem.Announcing that DST will be soon launching a new program to have highly distributed innovation ecosystem, DST Secretary, Professor Ashutosh Sharma said that to have a startup doing innovation it is important to have networking, support, seed money, prototyping facility and all of these facilities could be provided outside the physical space of incubators.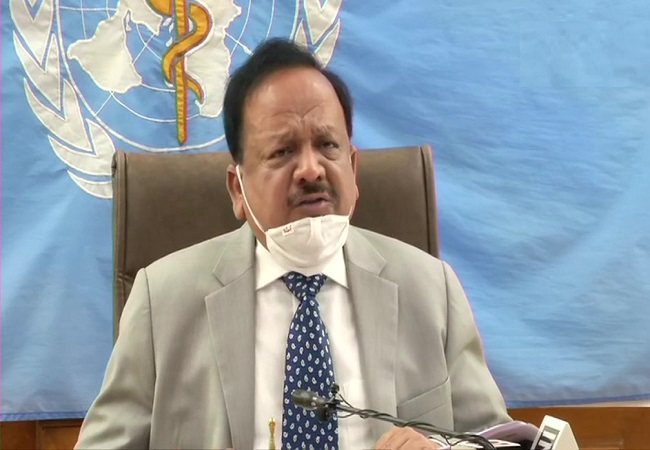 Dr Harsh Vardhan addresses FSSAI's Eat Right Challenge Orientation Workshop
Dr. Harsh Vardhan, Union Minister of Health and Family Welfare presided over an online orientation workshop organised by Food Safety and Standards Authority of India (FSSAI) as part of its Eat Right Challenge. He also launched FSSAI's 'Eat Right India' Handbook and the website eatrightindia.gov.in to help various stakeholders scale up 'Eat Right India' initiatives across the country.
Dr Harsh Vardhan spoke of the key role played by healthy food and nutrition in combating morbidity. Stating that diet helps in building one's resilience and immunity towards various kinds of diseases, he emphasised "61.8% deaths from non-communicable like diabetes, hypertension, cardiovascular complications etc., are directly or indirectly related to faulty diet. Even communicable diseases like tuberculosis disproportionately affect people who are undernourished. People of the same household have been showing different responses to COVID based on their immunity acquired through nutrition."