Home » Coronavirus »
Covid-19 Bulletin: Record 15 lakh tests conducted in 24 hours, recoveries cross 47.5 lakh
India has scaled a historic peak in the fight against COVID-19. In a landmark achievement, for the first time, a record of very high number of nearly 15 lakh COVID tests has been conducted in a single day.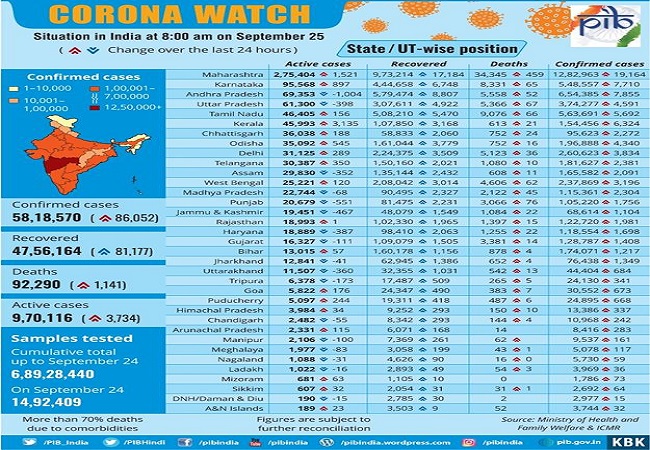 New Delhi: In a record high for daily Corona tests, India achieved a milestone today by conducting nearly 15 lakhs tests in the last 24 hours.
Recoveries also remain on uptrend, with numbers crossing 47.5 lakh. A total of 47,56,164 patients have recovered while 81,177 patients recovered in the last 24 hours.
Recovered cases now exceed active cases by nearly 38 lakhs (37,86,048) till date.
The health ministry said that 73% of new recoveries are from 10 States/UTs, viz. Maharashtra, Andhra Pradesh, Karnataka, Tamil Nadu, Uttar Pradesh, Odisha, Delhi, Kerala, West Bengal and Assam.
10 States/UTs contribute 73% of new recovered cases
More than 47.5 lakh (47,56,164) patients have recovered so far. 81,177 patients recovered in the last 24 hours. Recovered cases have exceeded active cases (9,70,116) by nearly 38 lakhs (37,86,048) today.Spurred by this number of very high recoveries, the national Recovery Rate continues to follow a rising curve. It stands at 81.74% today. 73% of the new recovered cases have been reported from ten States/UTs, viz. Maharashtra, Andhra Pradesh, Karnataka, Tamil Nadu, Uttar Pradesh, Odisha, Delhi, Kerala, West Bengal and Assam.Maharashtra continues to lead with more than 17,000 new recoveries. Andhra Pradesh contributed more than 8,000 to the single day recoveries. 86,052 new confirmed cases have been reported in the last 24 hours in the country.75% of the new cases are found to be concentrated in ten states/UTs. Maharashtra contributed more than 19,000 to the new cases. Andhra Pradesh and Karnataka both have contributed more than 7,000.1,141 deaths have been registered in the past 24 hours. 83% of these are from 10 States/UTs.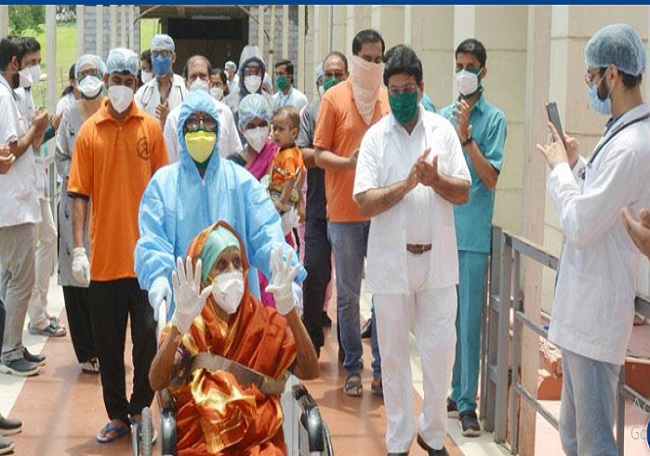 All-time High of DAILY TESTING, 15 lakh tests conducted in a day
India has scaled a historic peak in the fight against COVID-19. In a landmark achievement, for the first time, a record of very high number of nearly 15 lakh COVID tests has been conducted in a single day. With 14,92,409 tests conducted in the last 24 hours, the cumulative tests have touched nearly 7 crore (6,89,28,440). This exponential surge in the daily testing capacities strongly demonstrates the determined escalation of the testing infrastructure in the country. The last one crore tests were conducted in merely 9 days. The Tests Per Million (TPM) stand at 49,948 as of today. The national cumulative positivity rate stands at 8.44% today. With the expansion of testing infrastructure, the daily testing by States/UTs has also increased. 23 States/UTs have better tests per million than the national average (49,948). The testing network has grown to 1818 labs today, including 1084 labs in the government sector and 734 private labs.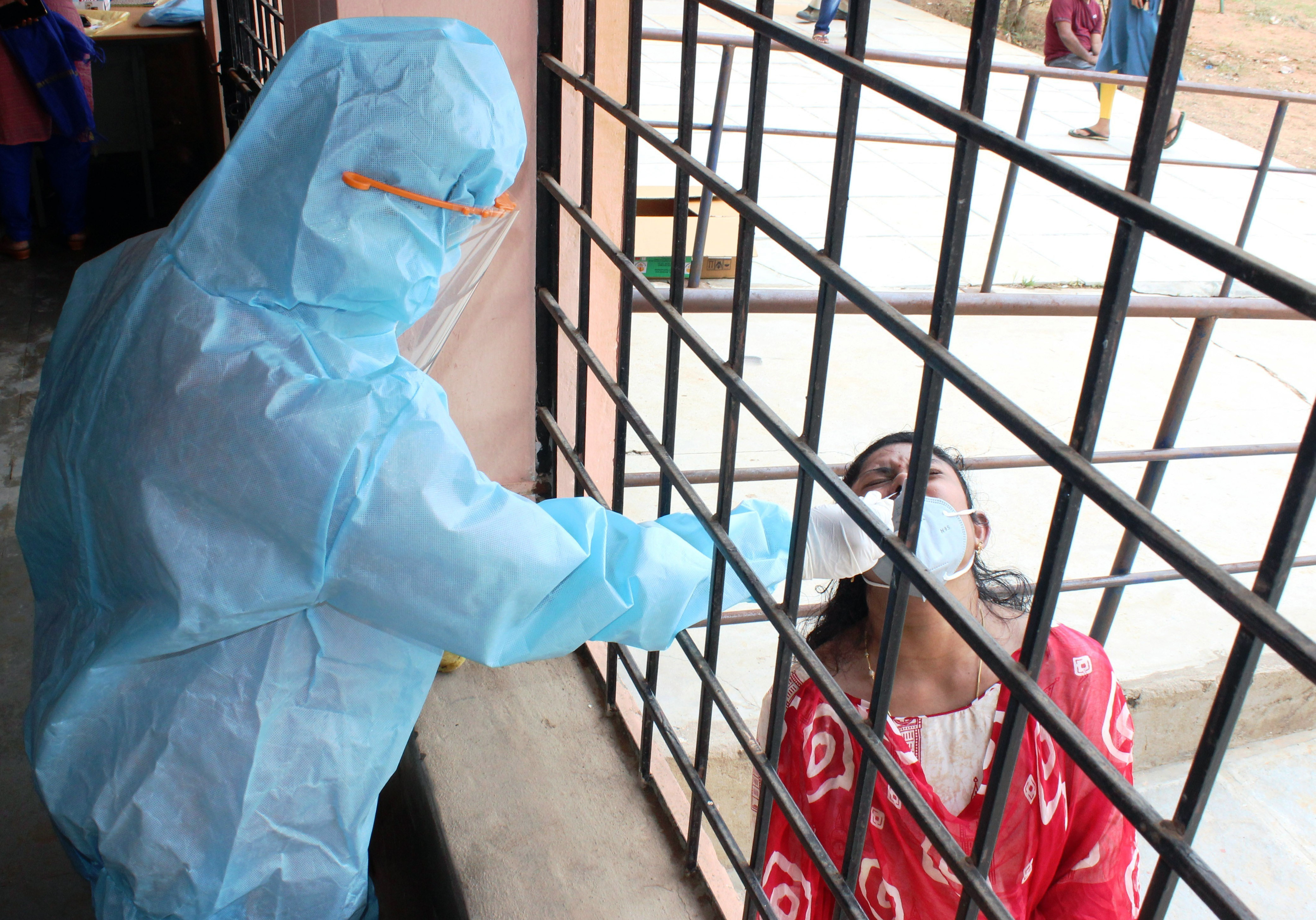 Dr. Harsh Vardhan inaugurates 65th Foundation Day celebrations of AIIMS
Dr Harsh Vardhan, Union Minister for Health and Family Welfare and President, AIIMS presided over an event to mark the 65th Foundation Day of AIIMS, New Delhi in the presence of Sh. Ashwini Kumar Choubey, Minister of State for Health and Family Welfare.This day marks the beginning of undergraduate teaching at AIIMS and was the day the first batch of MBBS classes was held in 1956.Congratulating the AIIMS fraternity for being ranked as number one among medical institutions by National Institute Ranking Framework (NIRF) by the Ministry of Human Resource and Development, Dr Vardhan expressed satisfaction that AIIMS, New Delhi has fulfilled the objectives of its establishment set by the Indian Parliament in 1956 during its foundation and has continually sought to achieve a high standard in healthcare services, education and research. Dr. Harsh Vardhanalso expressed gratitude for the institution's huge contributionduring the COVID Pandemic.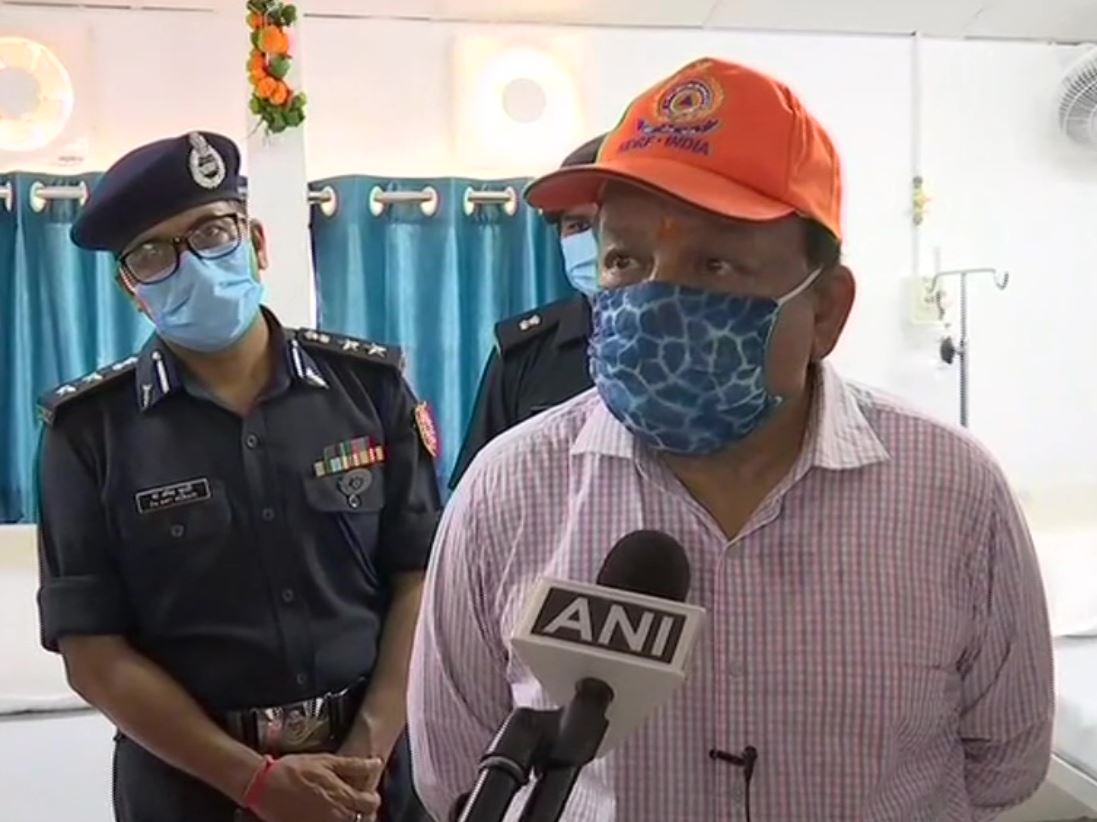 On India's fight against COVID-19, Dr. Harsh Vardhan said, "India's continuously rising Recovery Rate and progressively falling Case Fatality Rate have proven the success of the COVID-19 containment strategy followed by all States and UTs under the dynamic guidance of our Prime Minister Shri NarendraModi. We have successfully ramped up our testing capacity which has touched nearly 15 lakh milestone today with more than 1800 testing labs spread across the country. I have confidence in the scientific developments taking place in the field of treatment and vaccines for COVID-19 and soon India will achieve more success in our fight against COVID-19."
Historic reform in Medical Education: National Medical Commission constituted
Historic reform in the field of medical education has been effectedby the Union Government with the constitution of the National Medical Commission (NMC), along with four Autonomous Boards. With this, the decades old institution of the Medical Council of India (MCI) stands abolished. Along with NMC, the four Autonomous Boards ofUG and PG Medical Education Boards, Medical Assessment and Rating Board, and Ethics and Medical Registration Board have also been constituted to help the NMC in day to day functioning.This historic reform will steer medical education towards a transparent, qualitative and accountable system. The basic change that has happened is that the Regulator is now 'selected' on merits, as opposed to an 'elected' Regulator. Men and Women with impeccable integrity, professionalism, experience and stature have been now placed at the helm to steer the medical education reforms further.
Commencement of Yoga Break at Work Place by the Ministry of AYUSH
Activities for promoting the "Yoga Break" protocol of the Ministry of AYUSH, which were suspended after the onset of the Covid-19 protocol, have been resumed with effect from today. This five minute protocol is intended to introduce people at the work place to Yoga, and also to help them to take a break from the work schedule and to refresh and re-focus. Ministry of AYUSH in association with MDNIY developed 5 minutes yoga break protocol to de-stress, refresh and re-focus the workers at the work place in 2019. The protocol was initially launched on trial basis in January 2020 and was found to be effective, based on an analysis of feedback of participants.Taking account of the currently prevailing health emergency, additional emphasis was laid on breathing exercise (pranayama), in view of its effectiveness in increasing the lungs capacity. Ministry of AYUSH will extend this facility free of cost to the staff & officers of various offices situated in GPO Complex, INA, New Delhi in the coming weeks.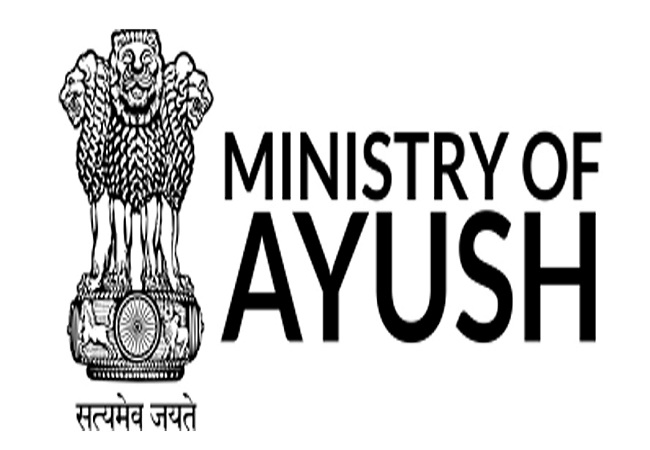 AYUSH Ministry supports a novel e-marathon as part of the "Ayush for Immunity" Campaign
The Ministry of AYUSH has joined hands with Rajagiri College of Social Sciences and Rajagiri Business School, Kochi to organise a novel e-marathon, as a part of the Ministry's three-month campaign called "Ayush for Immunity", focussing on desirable health-promotive and disease preventive steps. Combining technology, physical run, charity and wellness programs, this e-event is expected to add positivity and good health to the lives of the participants. This e-marathon is being conducted for the cause of supporting the education of COVID affected children and to enhance the well-being of the participants during the current pandemic crisis. The participants of e-marathon can take part in the event in timings of their choice and at safer places. They also have a long duration of 10 days at their disposal to complete the running challenges. A wellness app will integrate the individual running reading of the participants to a central server (computer) so that all participants will be connected via the centralised software application.Around 8000 participants from India and abroad are expected to join this novel event.