Home » Coronavirus »
Covid-19 Bulletin: Record 9 lakh tests in 24 hours, recovered cases 3 times more than active cases
The case fatality rate continues to decline, now standing at 1.9%. As per estimates, nearly 30 States and Union Territories have lower fatality rates than the national average.
August 20, 2020 20:31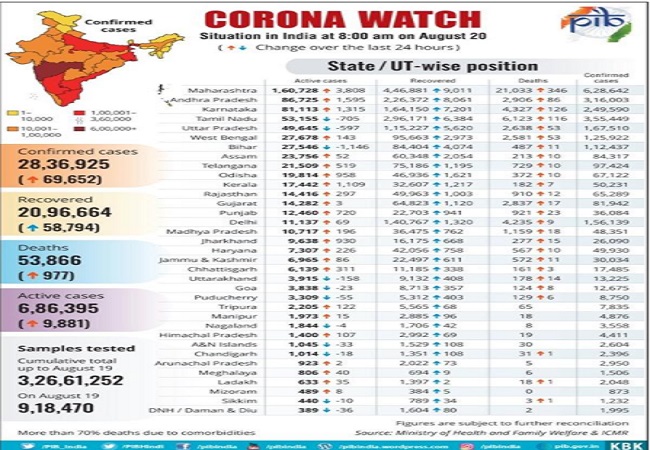 New Delhi: The recovery rate continues its upward surge, as more and more patients recover from the disease. Recovery rate has improved to 74%. With sustained efforts by government, more than 21 lakh people have recuperated from the deadly disease.
India registered nearly 59 thousand recoveries in the last 24 hours and so far, a total of 20 lakh 96 thousand 664 people have recovered in the country.
The case fatality rate continues to decline, now standing at 1.9%. As per estimates, nearly 30 States and Union Territories have lower fatality rates than the national average.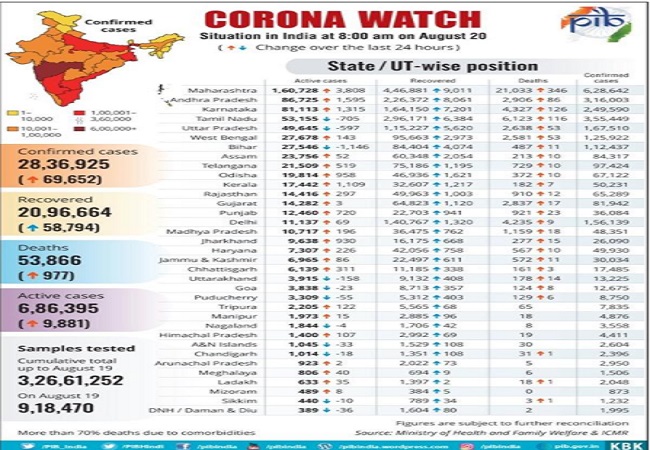 9 lakh tests conducted in 24 hours, highest figure in a day
For the first time, a record number of more than 9 lakh COVID tests have been conducted in a single day. With 9,18,470 COVID-19 tests done in the last 24 hours, India is poised to see an exponential increase towards its resolve of testing 10 lakh samples daily. With this achievement, the cumulative tests are more than 3.25 crore (3,26,61,252). Expanded diagnostic lab network across the country and effective measures to facilitate easy testing have given a substantial boost to the present numbers. As a result of these focused actions, the Tests Per Million (TPM) have seen a sharp increase to 23668. The TPM continues to maintain the constant upward trend.
With constantly increasing testing numbers, there has been a commensurate fall in the positivity rate. Although higher number of tests will push the positivity rate initially, but as the experience from several States/UTs has amply depicted, it will eventually lower when combined with other measures such as prompt isolation, effective tracking and timely clinical management.As the national average falls below 8%, there are 26 States/UTs that are reporting lower rates than the national average.There has been a steady rise in the national network of diagnostic labs too. With 977 labs in the government sector and 517 private labs, the lab infrastructure has been enhanced to 1494 labs today.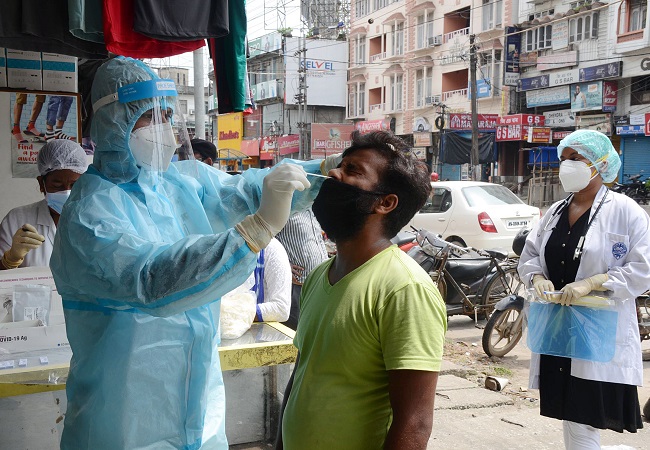 Recovery rate mounts to 74%, 3 times recovery than active cases
With more patients recovering and being discharged from hospitals and home isolation (in case of mild and moderate cases), India's total COVID-19 recoveries have reached nearly 21 lakh today. Recovery of 20,96,664 patients has been made possible because of effective implementation of the policy of TESTING aggressively, TRACKING comprehensively & TREATING efficiently. With the recoveries of 58,794 in the last 24 hours, India's Recovery Rate amongst the COVID-19 patients has reached nearly 74% (73.91%) reflecting that the number of patients recovering is on a steady rise over the past several months.
India has posted more than 14 lakh (14,10,269) recoveries than the active cases (6,86,395 which are under active medical care). The record high recoveries have ensured that the actual caseload of the country viz. the active cases, has reduced and currently comprises only 24.19% of the total positive cases. Case Fatality Rate is lower than the global average and progressively declining (current figure is 1.89%), and only a small proportion of the active cases are on ventilator support.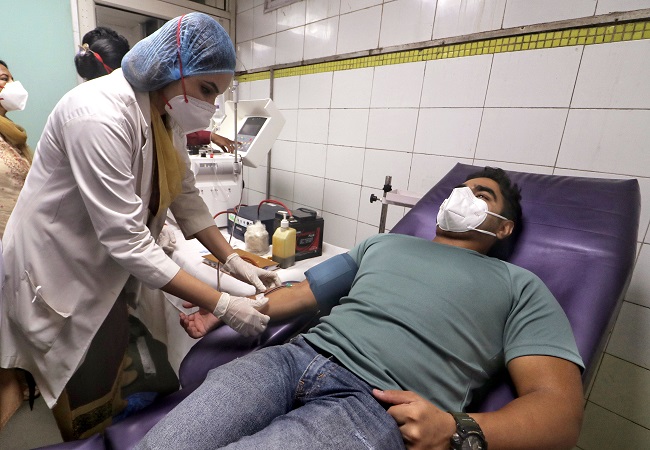 Loans worth more than Rs 1 Lakh crore disbursed under ECLGS
Under the 100% Emergency Credit Line Guarantee Scheme (ECLGS) backed by a Government of India guarantee, Banks from Public & Private Sectors have sanctioned loans worth over Rs. 1.5 lakh crore as on 18th August, 2020, of which more than Rs 1 lakh crore has already been disbursed. The ECLGS was announced by the Government as a part of AatmaNirbhar Bharat Package, to mitigate the distress caused by lockdown due to COVID-19 by providing credit to different sectors, especially MSMEs. Under the ECLGS, Public Sector Banks have sanctioned loans of Rs 76,044.44 crore, out of which Rs 56,483.41 crore has already been disbursed. Private Sector Banks have sanctioned loans of Rs 74,715.02 crore out of which Rs 45,762.36 crore has already been disbursed.
1.22 crore Kisan Credit Cards sanctioned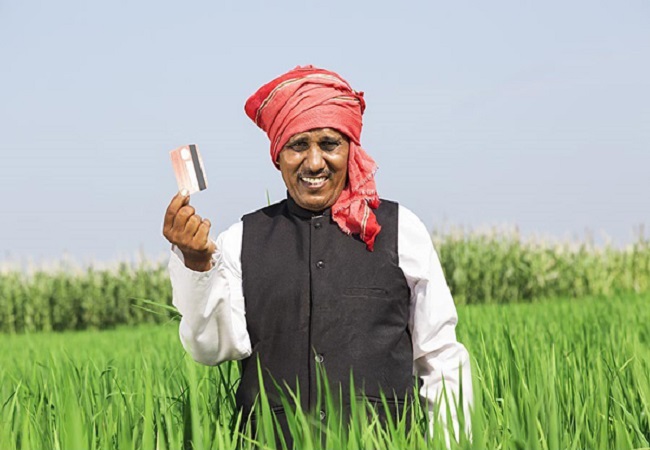 In an effort to buffer the agricultural sector from the shock of COVID-19, a special saturation drive is underway to provide concessional credit to farmers through Kisan Credit Card (KCC). As on 17.08.2020, 1.22 crore KCCs have been sanctioned with credit limit of Rs. 1,02,065 crore. This will go a long way in reviving the rural economy and accelerating agricultural growth. It may be recalled that as part of the Aatma Nirbhar Bharat Package, the Government had announced provision of a concessional credit of Rs. 2 lakh crore which is likely to benefit 2.5 crore farmers, including fishermen and dairy farmers.
Medical fraternity made the nation proud , says Piyush Goyal
Commerce and Industry Minister Shri Piyush Goyal has said that all our medical fraternity have made the nation proud and shown to the world that India can be a trusted partner when it comes to global engagement & trade. Speaking at the inauguration of CII's 12th MedTech Global Summit today, he said that Pharmaceutical industry persevered to ensure an adequate supply of medicines for India and the world. "The medical devices industry laboured and helped us indigenously prepare products required to fight COVID-19. Our doctors, paramedics & medical fraternity have made the nation proud by serving the common man relentlessly through their commitment to ensure the safety & well-being of India."Shri Goyal said that today we can proudly say that India has shown to the world what a strict lockdown means & has also shown what a rapid recovery looks like. "Our numbers of COVID-19 recovery are very heartening, crossing the 70% recovery mark."Shri Goyal said that our industries of pharma, medical devices & medical profession will evolve, with the realization that being self-reliant is important to care for the lives of the people.
Nearly 60.7 lakh new beneficiaries added under NFSA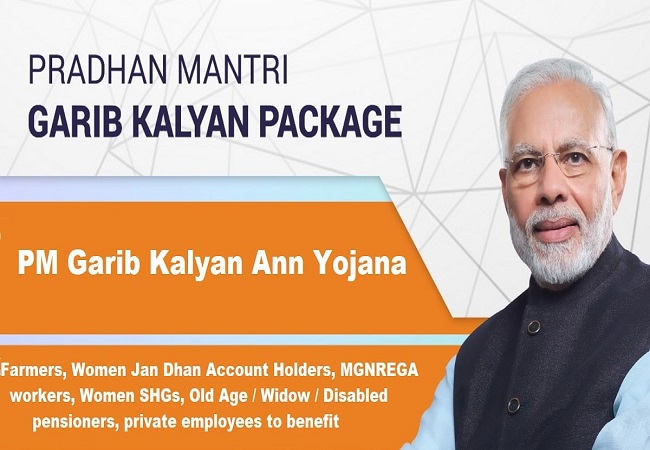 During the COVID-19 period, since March 2020, a total of about nearly 60.70 Lakh new beneficiaries have been added under the NFSA by States like Uttar Pradesh, Bihar, etc. within the respective available ceiling limits. This means that, these additional beneficiaries were also able to avail the schemes like PM Garib Kalyan Anna Yojana (PM-GKAY).Department of Food & Public Distribution has been continuously allocating food grains for over 80 Crore persons/beneficiaries to States/UTs since the full implementation of NFSA.With the view to effectively handle the public grievances under NFSA, all States/UTs have set up toll-free number/online grievance redressal systems in their respective portals.
21 crore mandays employment provided till now
Garib Kalyan Rojgar Abhiyaan (GKRA) is taking action on mission mode to provide employment to migrant workers who have returned to their native villages of 6 states namely Bihar, Jharkhand, Madhya Pradesh, Odisha, Rajasthan and Uttar Pradesh. The Abhiyaan is empowering villagers with livelihood opportunities in 116 districts of these states.By the seventh week itself a total of about 21 crore mandays employment has been provided and Rs.16,768 crore has been spent so far.The Abhiyaan was launched to boost employment and livelihood opportunities for migrant workers returning to villages and similarly affected citizens in rural areas, in the wake of COVID-19 outbreak. The stage is set for a longer term initiative for jobs and livelihoods for those who choose to stay back.