Home » Coronavirus »
Covid-19 Bulletin: Recovery rate nearly 70%, fatality rate below 2%; Fact-checking fake news
With a consistent and sustained increase in recoveries, the gap between recovered patients and active COVID-19 cases has reached nearly 9.5 lakh.
August 11, 2020 20:19
New Delhi: Union Health Ministry today said that successful implementation of containment strategy, aggressive testing coupled with standardized clinical management of critical patients have resulted in the rise of COVID-19 recovery rate to nearly 70% while case fatality rate has fallen below 2%.
The Ministry said with more patients recuperating and being discharged from hospitals and home isolation, the total recoveries have jumped to 15,83,489 with 47,746 patients getting discharged in a span of 24 hours.
The national recovery rate has risen to 69.80 per cent, according to the Union Health Ministry. The actual case load of the active cases (6,39,929) which is only 28.21 per cent of the total positive cases.

Recovery rate nearly 70%; fatality rate falls below 2%
There has been a sharp hike in the recovery rate, which is pegged at nearly 70% today. With more patients recovering and being discharged from hospitals and home isolation (in case of mild and moderate cases), the total recoveries have jumped to 15,83,489 with 47,746 COVID-19 patients were discharged in the last 24 hours. The actual case load of the country is the active cases (6,39,929) which is only 28.21% of the total positive cases. They are under active medical supervision. With a consistent and sustained increase in recoveries, the gap between recovered patients and active COVID-19 cases has reached nearly 9.5 lakh.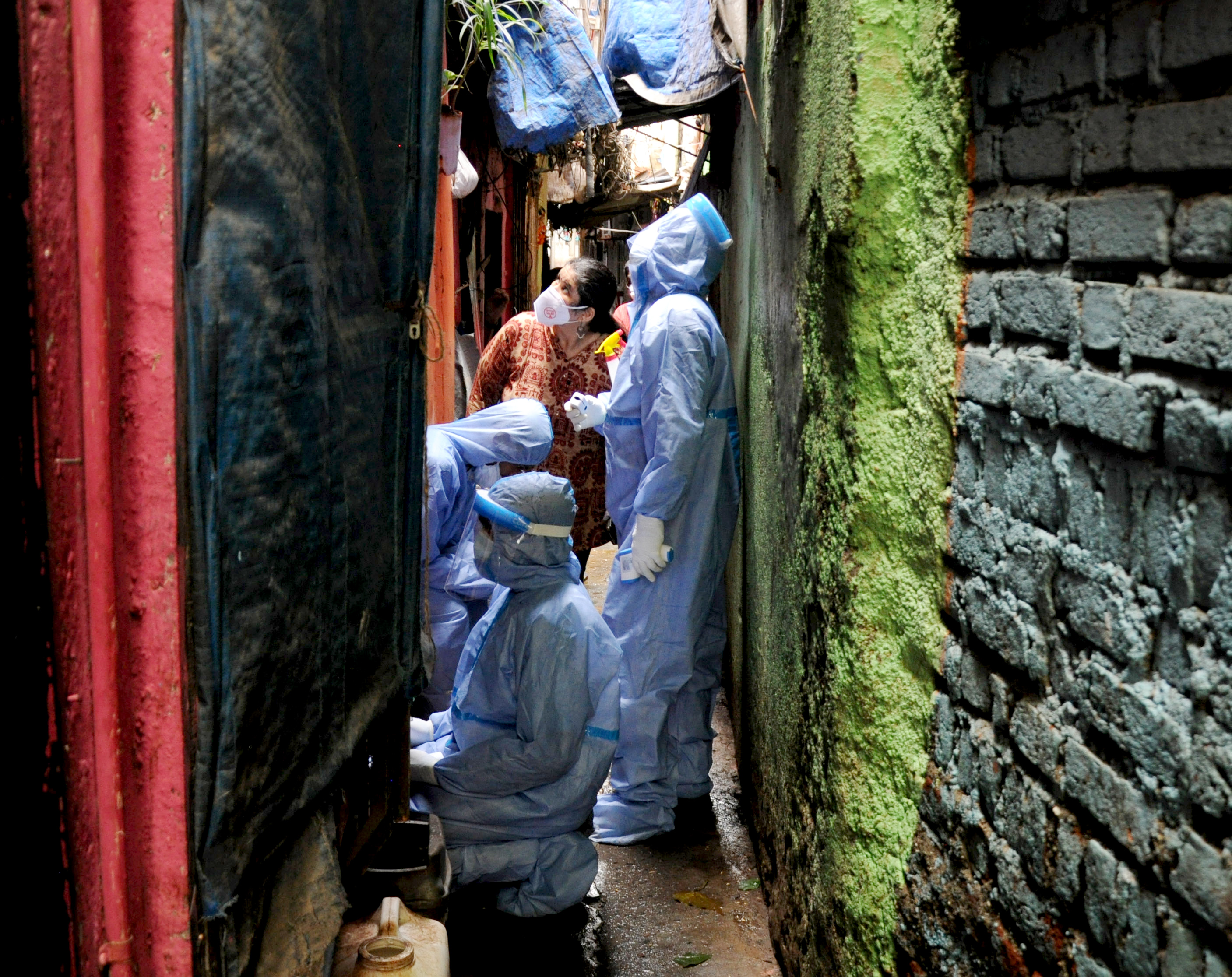 The gap between percentage Recoveries and percentage Active Cases is growing every day. Focus on improved and effective clinical treatment in hospitals, use of non-invasive, improved and coordinated services of the ambulances for ferrying patients for prompt and timely treatment have resulted in seamless efficient patient management of COVID-19 patients. As a result, the Case Fatality Rate has been low when compared to the global average. It has fallen below 2% today, currently standing at 1.99%.
PM interacts with CMs to chalk out plan for tackling Coronavirus
Prime Minister Shri Narendra Modi today interacted with Chief Ministers and representatives of ten states including Andhra Pradesh, Karnataka, Tamil Nadu, West Bengal, Maharashtra, Punjab, Bihar, Gujarat, Telangana, and Uttar Pradesh via video conferencing to discuss the current situation and plan ahead for tackling the COVID-19 pandemic. Karnataka was represented by the Deputy Chief Minister. Prime Minister said that everyone has shown a great degree of cooperation and the teamwork displayed by Team India has been remarkable. He talked about the challenges and pressure faced by hospitals and health care workers.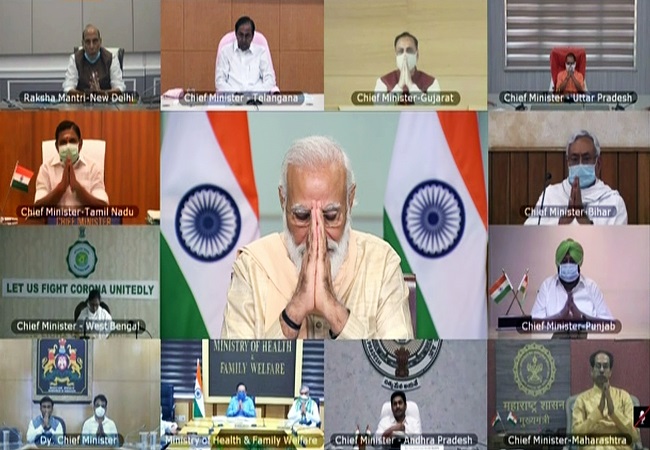 He mentioned that almost 80% of active cases are from the participating 10 states,and if the virus is defeated in these ten states, the entire country will emerge victorious in the battle against COVID-19. Prime Minister noted thatthe number of daily tests has reached almost 7 lakh and is increasing continuously, which has helped in early identification and containment. The average fatality rate in the country is amongst the lowest in the country and is continuously going down. The percentage of active cases is reducing, while the recovery rate is increasing, he said. He noted that these steps have boosted the confidence of people, and said that the target of bringing down the fatality rate below 1% can be achieved soon. Prime Minister underlined that what has emerged from the discussion is an urgent need to ramp up testing in Bihar, Gujarat, Uttar Pradesh, West Bengal and Telangana. He said that containment, contact tracing and surveillance are the most effective weapons in this battle.
Dr. Harsh Vardhan talks to MP CM on state-specific health concerns
Shivraj Singh Chouhan, Chief Minister of Madhya Pradesh digitally called upon Dr Harsh Vardhan, Union Minister of Health & Family Welfare to seek his inputs in improving Madhya Pradesh in the field of health and medicine, yesterday. Officials of the Madhya Pradesh government digitally presented a roadmap in improving the health sector to make Madhya Pradesh 'Atmanirbhar' by the year 2023. Dr. Harsh Vardhan gave his valuable suggestions on them. Sh. Chouhan gave his assurances that all his suggestions would be fully implemented.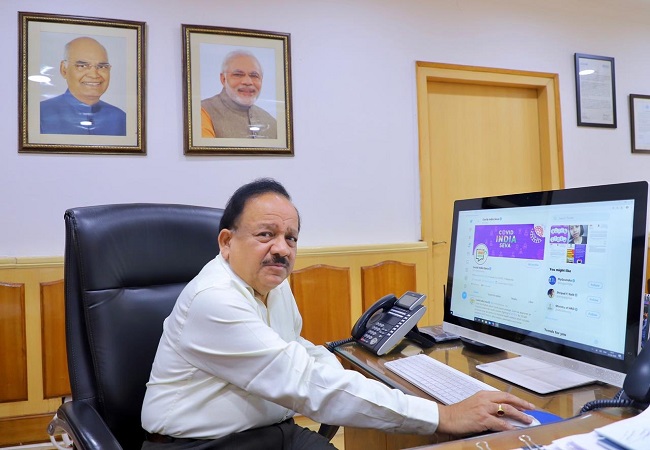 At the outset, Dr. Harsh Vardhan congratulated Sh. Chouhan for "managing the COVID-19 scenario in Madhya Pradesh in spite of taking oath during the pandemic" and also for "his personal recovery from the disease." Dr Harsh Vardhan advised them to adopt the eSanjeevanitele-medicine platform which would highly help the authorities manage the health of the population which is highly dispersed.
Regular Passenger, sub-urban train services to remain suspended till further notice
As decided and informed earlier on as well, regular passenger and suburban train services will continue to remain suspended till further notice. It may be noted that 230 Special Trains, which are running at present, will continue to operate. Local trains in Mumbai, which are presently being run on limited basis only on the requisition of state government, will also continue to run.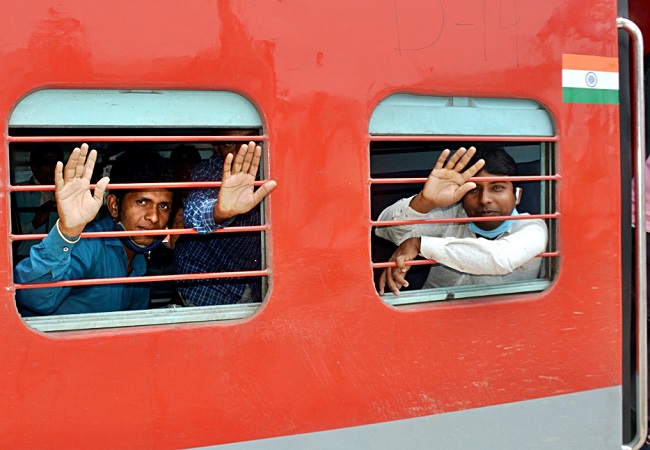 The occupancy of special trains is being monitored on regular basis. Additional special trains may be run based on the requirement. However, all other regular trains and suburban trains, run before lockdown, will remain suspended for the time being.
Prakash Javadekar releases e-book on VP Venkaiah Naidu's 3 years in office
Union Minister for Information and Broadcasting, Prakash Javadekar today unveiled e-version of the book 'Connecting, Communicating, Changing' the Vice President of India's three years in office. The e-book was launched along with its print coffee table version which was released by Union Minister of Defence Rajnath Singh. Releasing the e-book, Javadekar said the book was about Connecting with people via Communication and for Changing India and this 3rd edition of the book was a treasure trove for students who want to follow the speeches of the Vice President. On the occasion, Raksha Mantri Rajnath Singh said oratory is an art and the Vice President speaks from his heart and his speeches are a reflection of his thoughts and emotions. He added that a good book is the greatest gift a generation can give to another and readers will keep revisiting this book.
संवैधानिक मर्यादाएं और जन अपेक्षाएं आज भी मेरी प्रेरणा हैं। अतः लोकतान्त्रिक परम्पराओं के अनुरूप प्रतिवर्ष अपने कामों का ब्योरा सचित्र पुस्तक के रूप में, देश की जनता के सामने प्रस्तुत करता रहा हूं। #3YearsInOffice #Connecting #Communicating #Changing pic.twitter.com/rIuqpWX9EU

— Vice President of India (@VPSecretariat) August 11, 2020
Raksha Mantri launches modernization/ up-gradation plan of Defence PSUs and OFB
Raksha Mantri Shri Rajnath Singh launched the initiatives of a number of modernisation and up-gradation of facilities as also new infrastructure creation by Defence PSUs and OFB, through digital link yesterday, as part of the AtmaNirbhar Week celebration of the Ministry of Defence. Shri Rajnath Singh said Prime Minister Shri Narendra Modi gave a clarion call for AtmaNirbhar Bharat Abhiyaan and his 5-I formula of 'Intent, Inclusion, Investment, Infrastructure and Innovation' will put the economy on high growth trajectory. He said our government has made timely and thoughtful interventions during Covid-19 times like issuing negative list for import, increase in FDI limits, separate budget for domestic capital procurement and emphasis on indigenization.