Home » Coronavirus »
India reports 1,00,636 new COVID-19 cases, lowest in 2 months
As many as 36,63,34,111 samples have been tested in the country up to June 6 including 15,87,589 samples tested on Sunday, the Indian Council
New Delhi: India reported 1,00,636 new COVID-19 cases, 1,74,399 discharges, and 2427 deaths in the last 24 hours, informed the Union Health Ministry on Monday.
This is the lowest number of cases reported in the last two months. On April 5, 96,982 cases were reported. The following day, 1,15,736 new cases were reported.
A total of 2,89,09,975 positive cases have been reported so far, including 2,71,59,180 recoveries, and 14,01,609 active cases.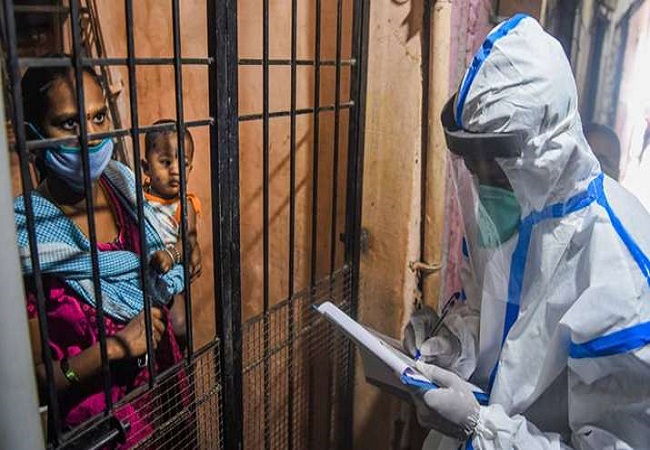 As many as 36,63,34,111 samples have been tested in the country up to June 6 including 15,87,589 samples tested on Sunday, the Indian Council.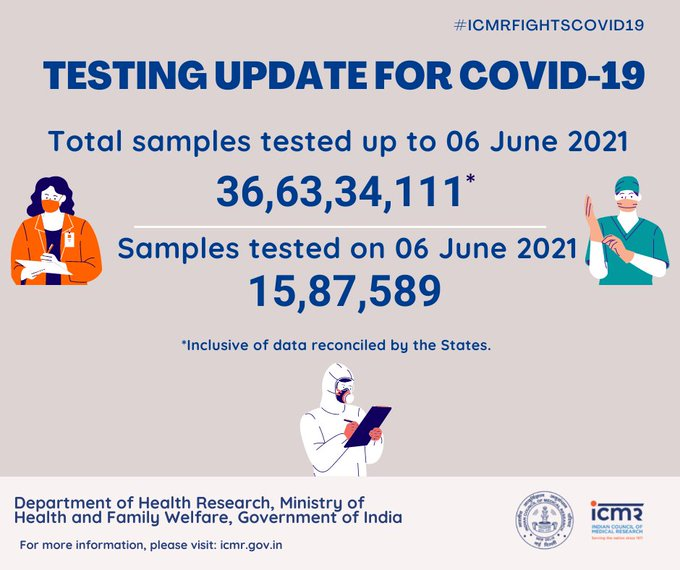 As many as 23,27,86,482 doses of the COVID-19 vaccine have been administered so far.