"I ask your forgiveness": Aamir Khan Productions issues apology after LSC's disastrous performance on BO
The video was later deleted from all the social media handles of the production, leaving netizens more baffled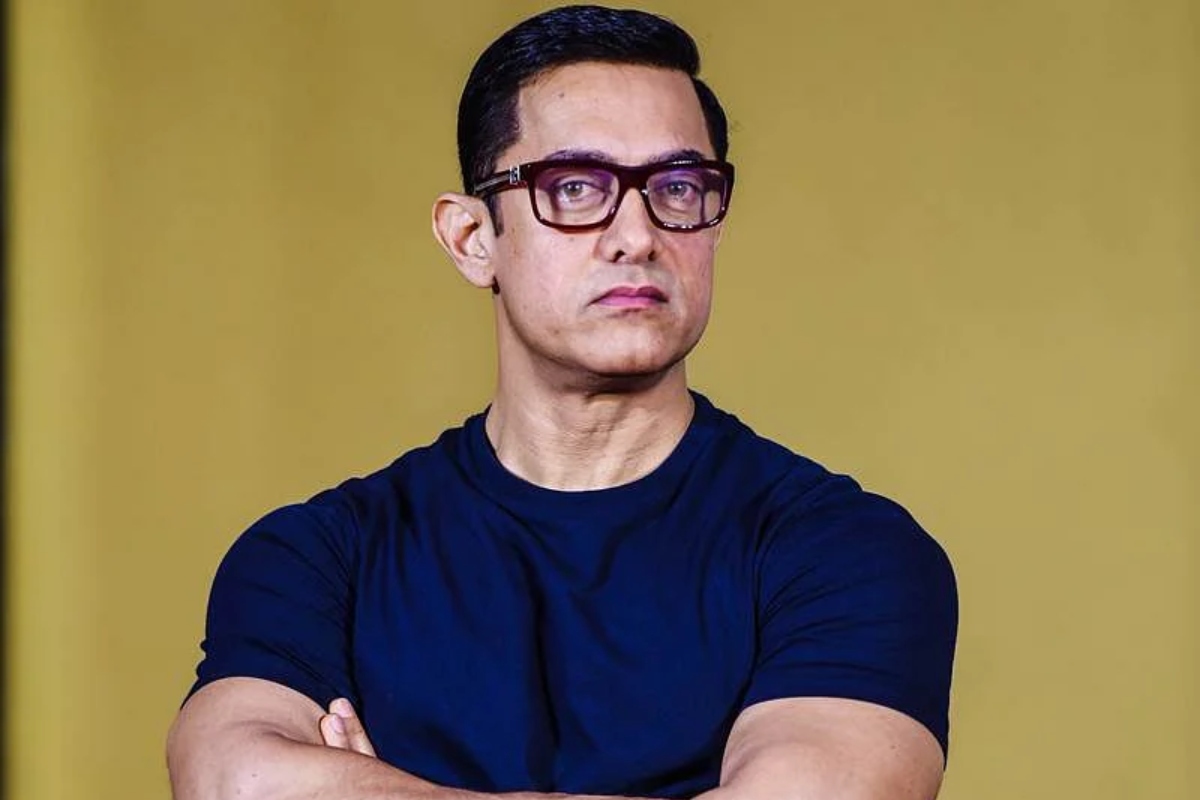 New Delhi: On the occasion of Micchami Dukkadam, a day to seek forgiveness for all our wrongdoings, actor Aamir Khan shared an apology video across various social media handles of Aamir Khan Productions amidst his recent release Laal Singh Chaddha's massive failure on Box Office.
The video began with words, "Hum sab insane hai aur galtiyan humse hi hoti hain… kabhi bol se, kabhi harkaton se, kabhi anjaane mein, kabhi gusse mein, kabhi mazak mein, kabhi nahi baat karne se (All of us are human beings and we only make mistakes. Sometimes through our words and sometimes by our actions, at times we do it without knowing and at times when we are angry. We also hurt people with our humour and sometimes with our silence)".
"Agar maine kisi bhi kisi bhi tarah se aapka dil duhakya ho…toh mann vachan kaya se shama mangte hoon (If I have hurt your feelings in any way ever then I ask for your forgiveness with my heart, promise and being)", it added.
Watch:
Tweet deleted.😂 Here is the video that was posted by Aamir Khan Productions. 👇 pic.twitter.com/gYcHyYDlNu

— #SaveSoil #ಮಣ್ಣುಉಳಿಸಿ 🇮🇳 (@ShivSeeker) September 1, 2022
Khan's apology has been seen in the pretext of various controversies related to his 'intolerance in India' remark and several offensive scenes against the Hindu gods and goddesses in the PK movie.
However, the video was later deleted from all the social media handles of the production, leaving netizens more baffled as they showed outrage on microblogging site Twitter.
Check some furious reactions here: 
Aamir Khan Productions posts apology video, says 'Hum sab insane hai'; later deletes it https://t.co/L1yehZfva3
-via @inshorts Pity this man ( Aamir khan ) . He has unwittingly stated the reality – ' insane hai ' . First posting apology & then deleting it . Poor chap isn't sure.

— vivek bajaj (@vbajaj54) September 1, 2022
What happened, why you delete #MicchamiDukkadam tweet.
Public wants to show you mirror, on that but… Okay it's on you,

I think you guys get a call from 'Bhai' so you did this.
Aamir Khan Productions @AKPPL_Official pic.twitter.com/4sEKt5EJH7

— Mohit Kumawat🛕🇮🇳 (@MohitK1212) September 1, 2022
I am confused now. I don't know whether to take this 'apology' in its spirit or be offended by the typos which showcase the insincere nature of it.#BoycottBollywoodMovies stands.
https://t.co/ZudKYEJlun

— VB_Subrahmanyam🇮🇳 (@VB_Subrahmanyam) September 1, 2022
SCOOP: After Laal Singh Chaddha's DISASTROUS performance, the simmering rift between Viacom 18 Studios and Aamir Khan Productions comes to the fore; the internal blame game begins https://t.co/SmpQUE9HpE

— شاہد عمران شاہد (@solowritter) August 29, 2022
Netflix is said to have cancelled the deal with Aamir Khan Productions to air Laal Singh Chaddha.
Now Aamir Khan should release that on YouTube.
😂😂😂#BoycottBollywood

— Sandeep Parkhi 🇮🇳 (@sparkhi) August 25, 2022
That Tweet stating 'Hum sab insane hai': Aamir Khan Productions' @AKPPL_Official deletes the embarrassing 'Michhami Dukkadam' wishes seeking apology. 😂😂😂 https://t.co/WUuGJU6Ms8 pic.twitter.com/UCgqhBhFqN

— Ramlal (@Ramlal217) September 1, 2022