Netizens vow to make Alia Bhatt's upcoming a '500cr Flopbuster', #BoycottBrahmastra trends on top
Film analyst KRK wrote, "Alia is very angry on public as she said – Don't watch my film if you don't like me, We will honour ur advise"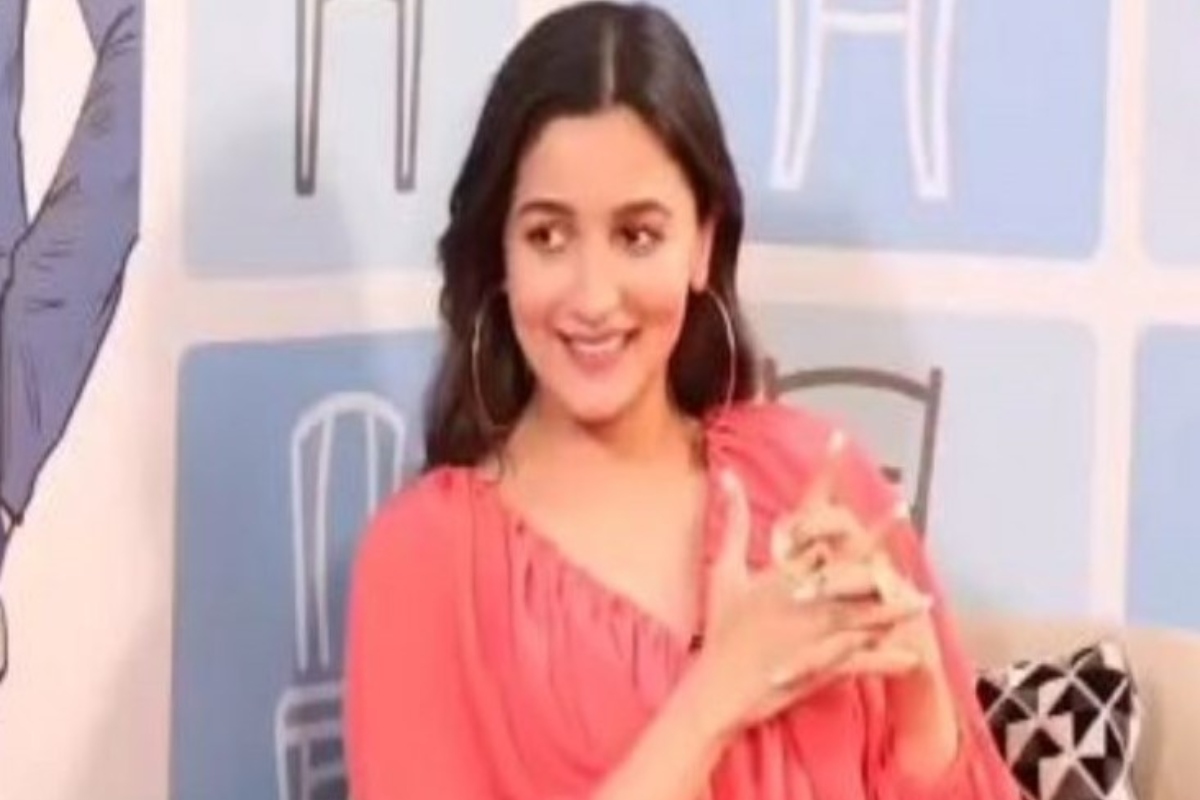 New Delhi: The Hindi film industry is currently facing a lot of ire on social media via various boycott trends for one or other reasons. Kareena Kapoor Khan is a recent example of the financial loss that her freshly released film had to pay after being cancelled by Netizens.
Apart from Aamir Khan's old remark on so-called 'intolerance' in the country, internet users were also irked about Kapoor's statement wherein she asked viewers not to watch her films if they have a problem with nepotism in Bollywood.
Now Alia Bhatt has made a statement on a similar note, urging the audience to avoid watching her if they have an issue with her.
In a conversation with Bollywood Hungama, Bhatt said, "I can't keep defending myself verbally. And if you don't like me, don't watch me. I can't help it".
Obviously, the remark didn't go well with Netizens, who are now calling for a complete boycott of Bhatt's upcoming supernatural drama 'Brahmastra', vowing to make it a '500cr Flopbuster'.
Watch:
A user named G Satish Reddy wrote on Twitter, "We will all fulfil her wish too Let's make #Brahmastra 500Cr FLOPBUSTER We are just ticket buyers for them. They only need your money not you".
Alia Bhatt : If u don't like me don't watch me I can't help it

We will all fulfill her wish too

Let's make #Brahmastra 500Cr FLOPBUSTER

We are just tickets buyers for them. They only need your money not you. #BoycottBrahmastra #BoycottBollywood #BoycottbollywoodForever pic.twitter.com/GEadVG1AaP

— G Satish Reddy (@SatishReddy5466) August 23, 2022
Check furious Twitter reactions here: 
Self claimed film analyst Kamal Rashid Kumar wrote, "Alia Bhatt is very angry on public and she said- Don't watch my film if you don't like me. Thank you madam. We will honour ur advise. So #BoycottBrahmastra will rock".
Alia Bhatt is very angry on public and she said- Don't watch my film if you don't like me. Thank you madam. We will honour ur advise. So #BoycottBrahmastra will rock. pic.twitter.com/qCmNMGkHhW

— Kamal Rashid Kumar (@kamaalrkhan) August 22, 2022
Ranbir and Alia Bhatt and other #Bollywood star are still in Hallucination with so much arrogance
Alia #WhoAreYou you are nothing without public #रेंडीबाज_बॉलीवुड still in dreams #BoycottBollywood #VikramVedha #LigerHuntBegins #BoycottLigerMovie
SSR Denied Basic Dignity pic.twitter.com/Aoud7jhNmi

— Ex-Muslim (@NusratJ_786) August 23, 2022
@aliaa08 okay alia ji tension naa lo aapki movie aarhi hai … uska illaj hojayega dont worry ?? #BoycottBollywood #BoycottBrahmastra #BoycottLalSinghChaddha #BoycottPathan #BoycottbollywoodCompletely pic.twitter.com/UIvJ6oOUow

— Nitish Pal (@nitishpal197) August 23, 2022
Alia Bhatt has Fantastic CV!
?Her Brother,Rahul Bhatt helped Pakistan Born Terr0ri$t David Headley in Plotting 26/11 Attacks
?Her Father,Mahesh Bhatt is strong Hindu-hater & tried blaming RSS for 26/11
?She herself wants you to boycott her next film Brahmastra!

Oblige Her!!! pic.twitter.com/QRkoX2zfE8

— BhikuMhatre (@MumbaichaDon) August 23, 2022