Raju Srivastava Health Update: Amitabh Bachchan sends voice note, says "It's enough Raju. Rise up Raju"
Raju Srivastava Health Update: Ace comedian Raju Srivastava, who suffered a heart attack on August 10 while working out in a gym.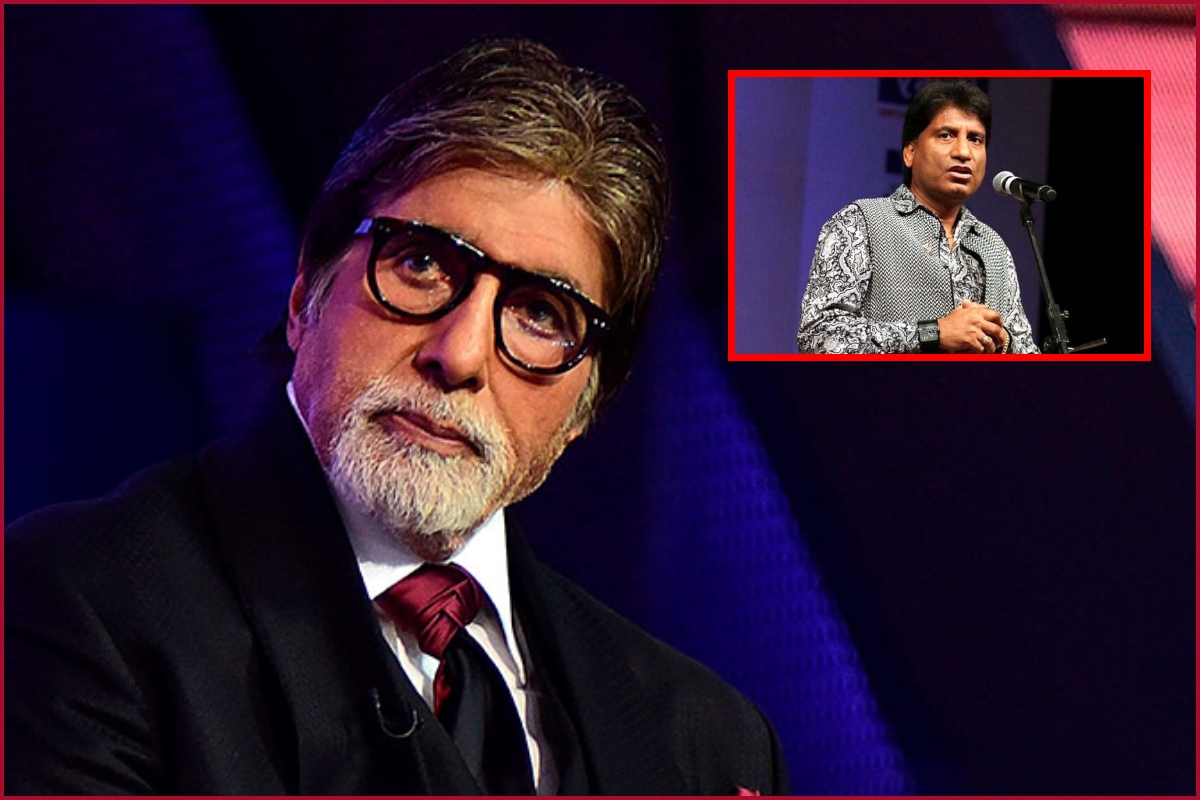 New Delhi: Comedian Raju Srivastava who is currently undergoing treatment in AIIMS hospital in Delhi after suffering from a massive heart attack has received a voice note from veteran actor Amitabh Bachchan.
Big-B has send Shrivastava a voice note, wishing him a speedy recovery.
Comedian Raju Srivastava is on ventilator, and his family have claimed that he is now doing better.
His nephew, Kushal Srivastava has also shared the latest health update of the comedian.
BIG B SENDS AUDIO MESSAGE
Amitabh Bachchan has wished Raju Srivastava a speedy recovery where he can be heard saying  "It's enough Raju. Rise up Raju, and keep teaching us all to laugh."
However, comedian's family members have not made the voice note public.
According to doctors,  listening to loved one's voice can help a sick person recover early.
SHEKHAR SUMAN ON RAJU SRIVASTAVA'S HEALTH
Shekhar Suman also shared about comedian's health update on Twitter. He said that Raju moved his fingers and shoulders. Keep praying.
Good news ..Raju moved his fingers and shoulders..things looking slightly positive according to the doctors.your prayers are working.Keep praying🙏🙏🙏

— Shekhar Suman (@shekharsuman7) August 12, 2022
Sambhavna Seth also shared details about comedian's health and said that she is intouch with his family and he is showing improvement.
Hey Everyone..I am very much in touch with Raju ji s Family..Spoke to his Wife and he is showing signs of improvement..lets all pray for his speedy recovery instead of spreading false news #RajuSrivastava pic.twitter.com/vn8Wox2q9c

— Sambhavna Seth (@sambhavnaseth) August 12, 2022
Meanwhile, Raju Srivastava's family had earlier issued a statement about comedian's health and had asked everyone to pray for his health and not believe rumours.