Shah Rukh Khan stopped at Mumbai airport for 1 hour, quizzed about customs duty: Reports
Bollywood superstar Shah Rukh Khan was on Friday stopped at the Mumbai airport for some time, TV reports said.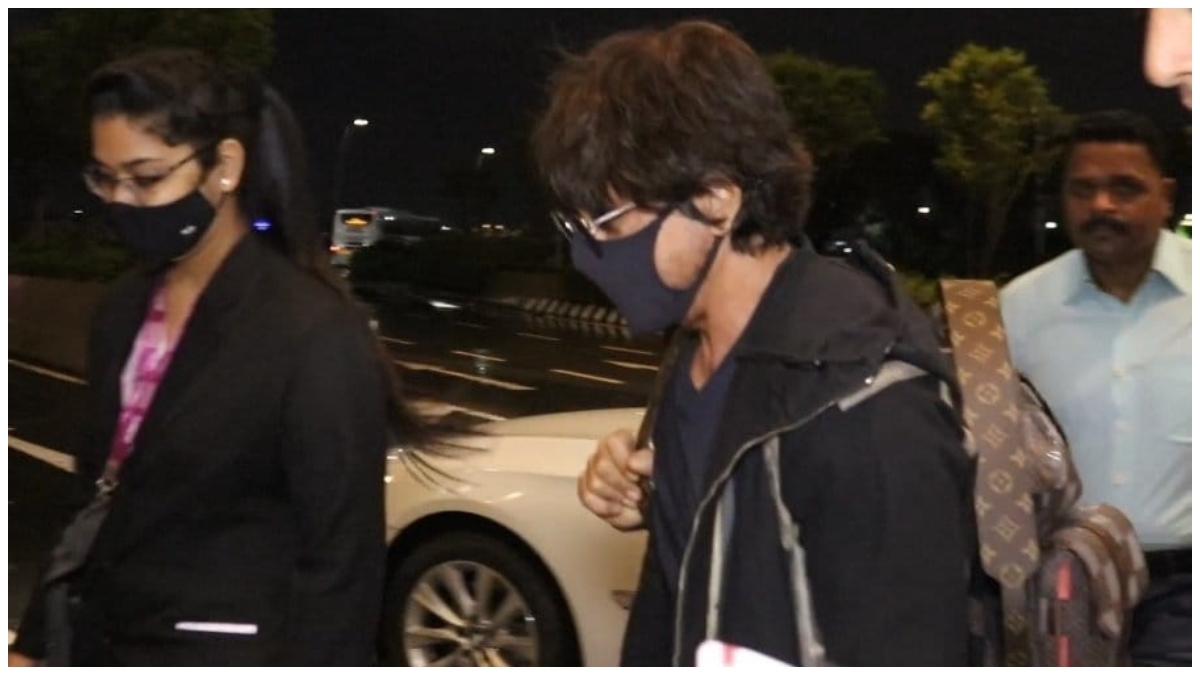 New Delhi: Bollywood superstar Shah Rukh Khan was on Friday stopped at the Mumbai airport for some time, TV reports said. The superstar was also questioned by airport officials about customs duty on the watches that his team was carrying, according to reports.
The actor along with his manager Pooja Dadlani came out of the airport after about an hour of questioning but King Khan's bodyguard Ravi & his associates were reportedly stationed at the airport.
Reports said that the interrogation about customs duty was linked to import of expensive watches & luxurious bags. Custom officials said that the superstar evaded customs duty on import of these products, which amounted to lakhs of rupees.
What's the full matter?
Bollywood's King Khan had gone to Dubai to attend a book launch event via his private charter VTR-SG. He returned home via the same flight at around midnight.
While returning back to Mumbai, Shah Rukh Khan's team was reportedly carrying a bunch of expensive watches.
As it came to the notice of Custom officials, they stopped the whole team including the superstar.
The officials found range of exquisite & expensive watches of many international brands ranigng form Babun & Zurbk, Rolex, Spirit (costing about Rs 8 lakh) and Apple. Also, many empty boxes were found in these bags, thereby raising suspicion of custom duty evasion.
Bollywood star Shah Rukh Khan inspired the audience with his speech. He spoke about the fact that the word, and events such as the SIBF, are the cornerstones on which bridges that connect the cultures of the world will be built.⠀
⠀#SIBF22

— Sharjah Book Authority (@SharjahBookAuth) November 12, 2022

The Customs team, after evaluating the taxes & duty, concluded that a whopping amount of Rs 17.60 lakh was to paid on these imported watches. Later, the department informed that taxes were paid on the watches worth crores.
SRK's bodyguard paid customs duty
Report also said that the customs duty of about Rs 6.87 lakh was paid on these watches by Shah Rukh's bodyguard Ravi, however, the payment was done by actor's credit card.
SRK's bodyguard was stopped at the airport for whole night and was released the next morning, after all the formalities of customs duty payment was done. He was released by the Custom officials about 8 AM the next morning.