Home » Entertainment »
Sushant Singh Rajput Death Anniversary: Fans pay emotional tribute to 'Kedarnath' actor
SSR Death Anniversary: Sushant Singh Rajput died on June 14, 2020.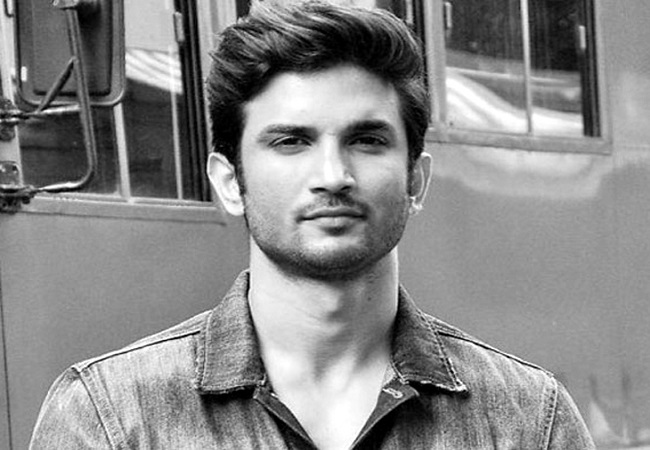 New Delhi: On the occasion of Sushant Singh Rajput's first death anniversary, his fans remembered him and paid emotional tribute to late Bollywood actor.
Sushant breathed his last on June 14, 2020. Early investigations by the Mumbai Police concluded that he had died by suicide. The case is still being investigated.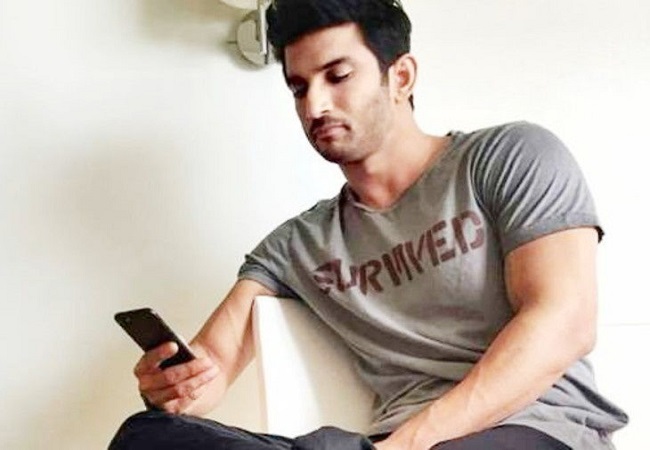 Twitterati pay heartfelt tribute to Sushant Singh Rajput
SUSHANT JUSTICE MATTERS

Never Forget !! Never Forgive 🕉
SUSHANT FOREVER

ॐ शान्ति 🙏#SushantSinghRajput pic.twitter.com/bMu8lcbx3p

— Manish Kumar (@ManishK45230732) June 14, 2021
We never met him but miss him so weirdly n too dearly. ❤️💔#SushantSinghRajput#JusticeForSushantSinghRajput pic.twitter.com/d6VtT0gnY0

— शालु शेखावत (क्षत्राणी) (@ShaluKanwar07) June 14, 2021
We never met him but miss him so weirdly n too dearly. ❤️💔#SushantSinghRajput#JusticeForSushantSinghRajput pic.twitter.com/d6VtT0gnY0

— शालु शेखावत (क्षत्राणी) (@ShaluKanwar07) June 14, 2021
Probably the only Bollywood actor who did not have ego, he was really a lively person.
Justice for #SushantSinghRajput
14 june Black day. pic.twitter.com/EA8QQ5ZYWM

— ANANYA (@M_Ananya_) June 14, 2021
How lucky were we to have something that made us said goodbye so hard . . .
Not even a single day goes without your thought.
Love you and miss you every single moment 🥺💔🌟#SushantSinghRajput
SUSHANT JUSTICE MATTERS pic.twitter.com/4bvs7G5GRG

— moon.chaser (@mooncha70115053) June 14, 2021
#SushantSinghRajput
Even after an entire year your loss hurts more than ever. …
Justice for SSR pic.twitter.com/DHSYPtAhvi

— Manisha Singh Rajput (@itsMSR_7) June 14, 2021
It's been a year since we lost one of its most talented actors, #SushantSinghRajput. 🙏❤️😇 pic.twitter.com/TQRMSOzr0c

— Vijay | وجئے | విజయ్ (@vijaypatibandla) June 14, 2021
He is far more than what meet the eyes. You will not recognise what a beautiful soul he is, until you start looking at the things the eyes can't see but what the heart can feel #SushantSinghRajput #JusticeForSushantSinghRajput pic.twitter.com/GQLgopCBJf

— Srv (@Aditya_Mishra5) June 14, 2021
#SushantSinghRajput the name is enough to rattle up the culprits pic.twitter.com/WmJPBbBECv

— 🕉🇮🇳 (@its_me_someone_) June 14, 2021
Today is Death Anniversary of Sushant Singh Rajput. Let us take a moment and remember his pious soul.

May JUSTICE come in his mysterious death.#SushantSinghRajput pic.twitter.com/Aa3i5UVOw7

— रुद्र पंडित45 भगवाधारी कट्टर हिन्दू 🚩🚩💯💯%Fb🙏 (@roodra45) June 14, 2021
They removed you from this world but you are alive in millions heart and echo of these heartbeat won't allow murderer to sleep.#SushantSinghRajput murdered
SUSHANT JUSTICE MATTERS pic.twitter.com/cg4Bz6g9TZ

— Nasiya (@Naz11088) June 14, 2021
Miss you Sushant 💔❤

SUSHANT JUSTICE MATTERS #SushantSinghRajput pic.twitter.com/GpKxYppDXE

— Neha Pandey 💕 Arnab's Fangirl (Arnabians)🇮🇳 (@Neha_Pandey02) June 14, 2021