Vikram Vedha, a remake of South film: Watch Tamil version on this OTT for free
The fact that the Madhavan-Vijay-starring movie is currently free to stream on MX Player is crucial.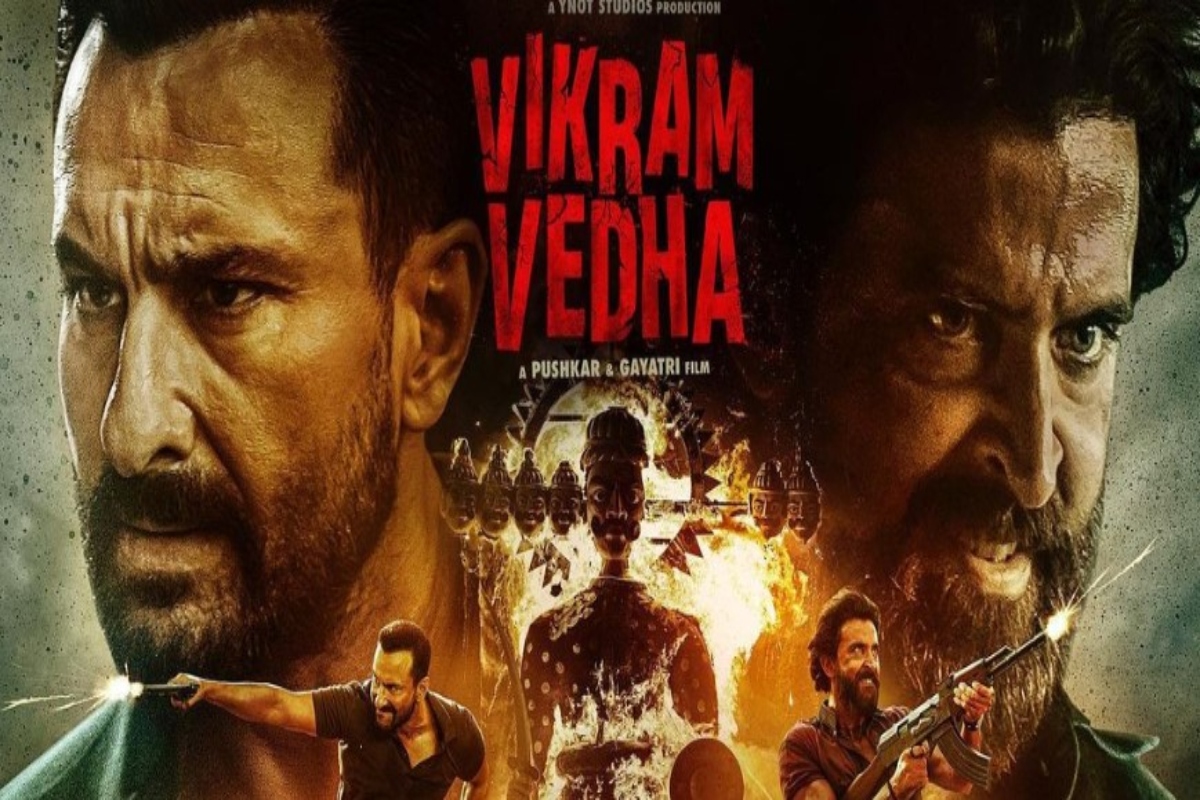 New Delhi: The movie Vikram Vedha, starring Saif Ali Khan and Hrithik Roshan, will hit the theatres on Friday. Fans of both actors are in the millions, and they have been anxiously awaiting the movie for a very long time. and the movie has excellent advance booking reports. According to rumours, Vikram Vedha may have the potential to have a successful opening weekend.
View this post on Instagram

The Tamil film of the same name has been faithfully recreated in the Hollywood film Vikaram Vedha. Yes, you heard that correctly. The lead actors in this film are Vijay Sethupathi and R Madhavan. We will inform you about the location and method for watching Tamil Vikram Vedha in Hindi.
MX Player is streaming Vikram Vedha.
The OG #VikramVedha ki kahani packed with raw action, streaming now for free on MX Player!@ActorMadhavan @VijaySethuOffl pic.twitter.com/P9HhR7rdsB

— MX Player (@MXPlayer) September 29, 2022

The Hindi Vikram Vedha is accessible on MX Player. The portal aired the original movie just hours before the Hindi remake's debut. The fact that the Madhavan-Vijay-starring movie is currently free to stream on MX Player is crucial.
The Tamil film Vikarm Vedha was released in theatres in 2017. In the Tamil language version of the movie, Pushkar-Gayatri is the director. The Indian legend of Vikram Betaal served as an inspiration for the Vikram Vedha narrative. In the Tamil version, Madhavan and Vijay Sethupathi played the roles of Vikram and Vedha, respectively. In Hindi, Saif has taken over for Madhavan, and Hrithik Roshan has taken over for Vijay.
What did Hrithik and Saif have to say regarding the comparison?
We all understand that everything is now conceivable on social media, from calling for a boycott of the film to landing on the hit list. On social media, the artists from both film versions are being contrasted in this instance. Both actors are answering the question. Saif once stated that he respects comparisons when compared to Madhavan. Madhavan did a fantastic job in the movie. He added that every star is unique, he said, and each person works in their own way. Let me tell you, Saif was in the parallel lead role in Madhavan's Hindi debut film Rehna Hai Tere Dil mein.
#VikramVedha out in cinemas TOMORROW.

Paytm – https://t.co/8J4zMsiP2Y

Amazon Pay – https://t.co/UtjK9MwWBO

Overseas – https://t.co/0uH0GrFjjU#SaifAliKhan @PushkarGayatri pic.twitter.com/Y1M5tKTmZR

— Hrithik Roshan (@iHrithik) September 29, 2022

Hrithik responded, "I know how well Vijay Sethupathi played his part," when asked about comparisons to Vijay Sethupathi. I find it impossible to even consider achieving that level. Yes, I did give it my all, and I'm proud of what I accomplished.