AAP-Cong divide at Opposition meet, Kejriwal's party questions latter's 'real intentions'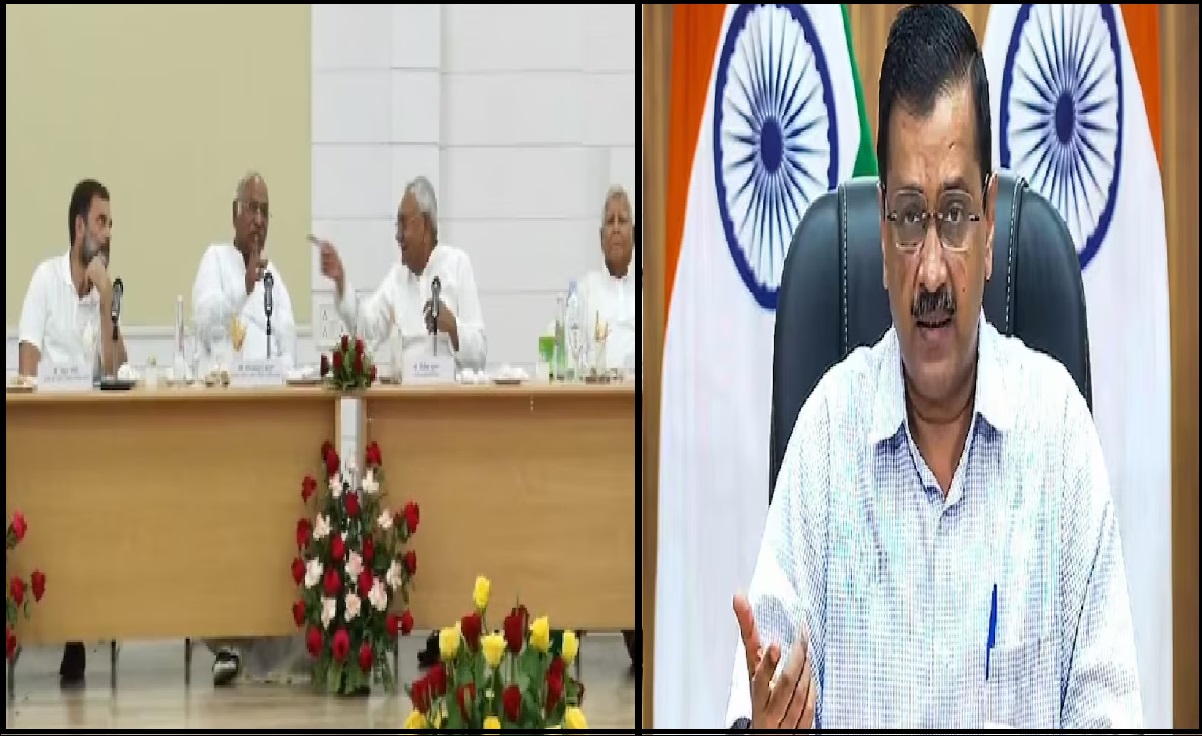 New Delhi: While slew of opposition parties assembled in Patna for opening up a combined front against the ruling Bharatiya Janata Party (BJP), the differences from within came to the fore, just after the first-ever Opposition summit.
Soon after the big-ticket meet, the supremos/representatives of all parties came together for a joint pressure but Arvind Kejriwal-led Aam Aadmi Party (AAP) was conspicuous by its absence.
As per reports, the AAP top-rung leaders including Arvind Kejriwal, Sanjay Singh, Raghav Chaddha chose to boycott the joint press conference and left the venue over 'differences' with the grand old party.
While Opposition parties underlined the need for united fight against 'dictatorial & oppresive' BJP regime, the AAP chose to lash out at the Congress for not backing its clamour against the Centre's ordinance, aiming at curtailing the power of elected government in Delhi.
AAP national leadership including Kejriwal himself if touring states and seeking support against the ordinance but Cong's snub left it 'disappointed & upset'.
In a clear-worded statement, the AAP said, "Except for Indian National Congress, all other 11 parties, which have representation in the Rajya Sabha, have clearly expressed their stand against the Black Ordinance (Centres's ordinance on Delhi govt) and announced that they would oppose it in the Rajya Sabha."
Kejriwal-led party also raised questions on dilly-dally approach of Congress on the black ordinance and said that its silence raises 'suspicion about its real intentions'.
AAP-Cong trade barbs over 'black ordinance'
AAP's call for all-party support on Delhi ordinance was supposedly one of the party's big agenda at meet. Though, eleven parties assured support to AAP, the Congress remained non-committal. This apparently resulted in AAP distancing itself from the Opposition group.
In fact, AAP & Congress have been trading barbs at each other for sometime. Congress President Mallikarjun Kharge, a day ago, questioned AAP's attempt to publicise the issue. In response to which, AAP issued an ultimatum on Thursday that if Congress doesn't extend support to ordinance, it would walk out of the meeting.