API Sachin Waze dismissed from service, says Mumbai Police
May 11, 2021 19:26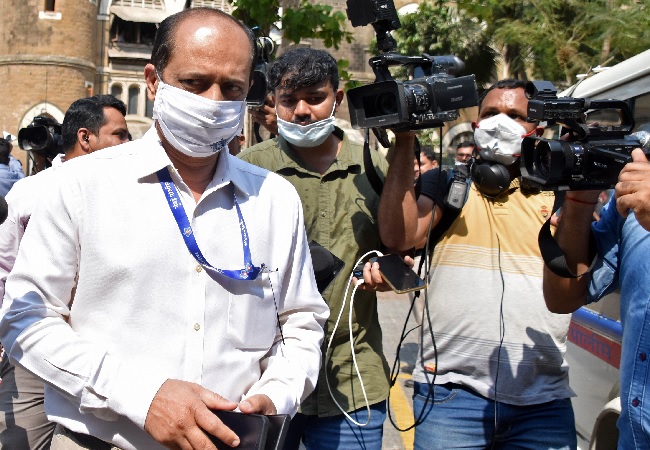 New Delhi: Assistant Police Inspector (API) Sachin Waze has been dismissed from the police service, Mumbai Police said on Tuesday.
Waze is an accused in Mansukh Hiren death case and Antilia bomb scare case.
National Investigation Agency has invoked the Unlawful Activities (Prevention) Act against suspended Mumbai Police officer Sachin Waze in connection with the Antilia bomb scare case.
Waze, Assistant Police Inspector in the Crime Intelligence Unit (CIU) was arrested in connection with the investigation into the recovery of explosives from a car parked near Mukesh Ambani's house in Mumbai on February 25.
Hiren, the owner of the vehicle that was found containing explosives outside the house of Reliance Industries Chairman Mukesh Ambani, was found dead in a creek on March 5 in Thane.

Waze's associate API Riyaz Qazi held last month, for destroying evidence
Suspended Mumbai Police API Sachin Waze's aide and ex-CIU officer, Riyaz Qazi was arrested by NIA in Mumbai last month, in connection with the Antilia bomb scare and Mansukh Hiren death case.
Riyaz Qazi, who was continuously questioned by the NIA in connection with the murder of Mansukh Hiren and the Antilia bomb scare case, was transferred out of the Mumbai Police Crime Branch earlier in March.