Assam CM Himanta Sarma vows to close down all madrassas in state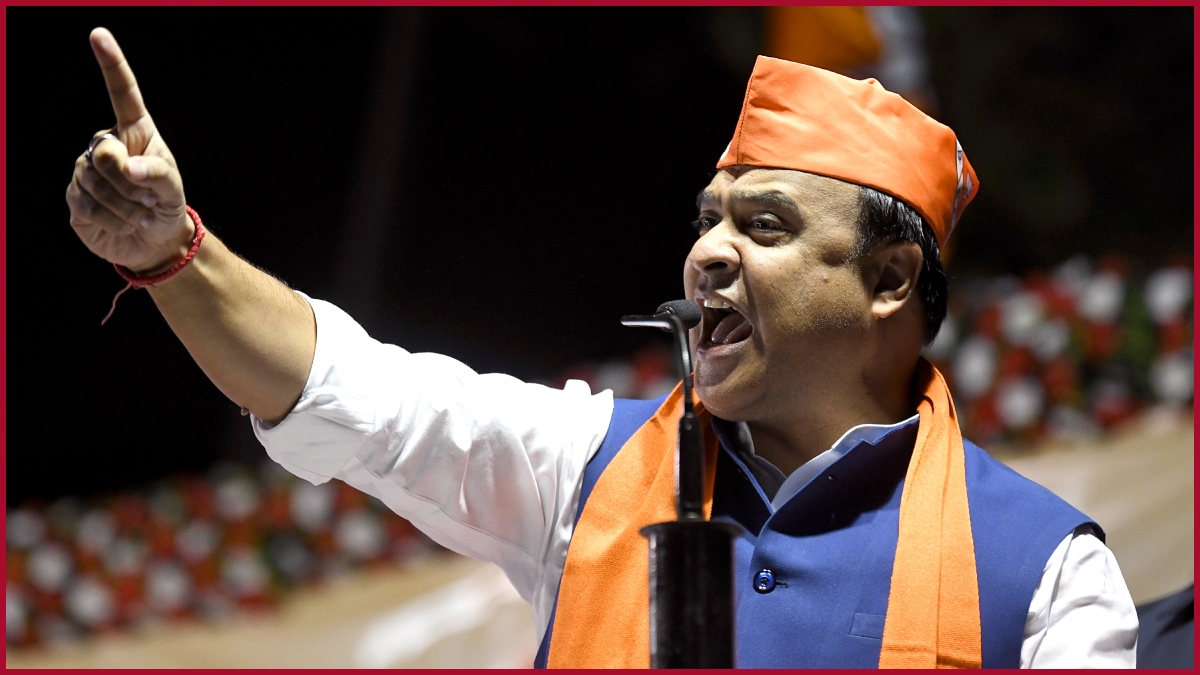 New Delhi: Assam Chief Minister Himanta Biswa Sarma on Friday vowed to scale up his drive against madrassas of the state and announced that he will close down all, running with or without government support.
Himanta Sarma, on a campaign trail in poll-bound Karnataka, said that he intends to convert these madrassas into regular schools which could impart general education.
Himanta's open declaration came during the high-decibel campaign in poll-bound Karnataka. The CM told the gathering that his government has already shut down 600 madrassas so far.
"I have closed 600 madrasas and I intend to close all madrasas because we do not want madrasas. We want schools, colleges and universities," Sarma said while addressing the BJP's 'Vijay Sankalp Yatra' in polln-bound Karnataka's Belagavi on Thursday.
Karnataka | People from Bangladesh come to Assam & create a threat to our civilization & culture. I have closed 600 madrassas & I intend to close all madrassas because we do not want madrassas. We want schools, colleges & universities: Assam CM Himanta Biswa Sarma, in Belagavi pic.twitter.com/aIqASZD2a0

— ANI (@ANI) March 16, 2023

Notably, the Assam Chief Minister had brought a law in the state, in 2020, which called for conversion of all state-run madrasssa into 'regular schools.'
After taking over as Chief Minister, Himanta Sarma govt has upped its campaign against unregulated madrassas & also other Islamic institutions tutoring students without a prescribed curriculum. He has also pledged to vacate the govt land of squatters from Bangladeshi immigrants. Last year, he claimed that Assam had become hotbed of 'jihadi activies' as 5 modules with links to Al Qaeda-affiliated outfit was busted.
At the political rally, Sarma also took a dig at the Congress party and likened it to 'modern-day Mughals'. He said that Congress was working to weaken the democratic ideals of the country while the BJP under Modi's leadership is working towards its resurgence.
#WATCH | Karnataka: There are many people in our country who proudly say they are Muslim, Christian and I have no problem with that but we need a person who can proudly say that I am a Hindu. India needs such a person today: Assam CM Himanta Biswa Sarma in Belagavi pic.twitter.com/IJnCWbdqTP

— ANI (@ANI) March 16, 2023

Currently, there are 3,000 registered and unregistered madrasas in the state as of January 2023.
He also launched a scathing attack on the previous Congress governments for 'allowing' Bangladeshi illegal migrants to come & settle in the state. He said that had the Congress govts imposed restrictions in entry of illegan migrants, the state wouldn't have been in 'such a mess' today.