Bhoomi Pujan: Ram Janmabhoomi Trust to give silver coin to every guest
Three-day-long Vedic rituals, beginning August 3, will precede the main ceremony, according to the members of the Trust.
August 4, 2020 11:32
New Delhi: Ahead of foundation laying ceremony of Ram Temple on August 5, festivities have begun in Ayodhya which will host several national leaders including Prime Minister Narendra Modi.
All the guests will be reaching Ayodhya today. Ayodhya's borders will be sealed in the evening in terms of security.
A total of 175 people have been invited to the Sri Ram Temple Trust for Bhoomi Poojan, including about 135 saints who will come from different parts of the country. There is a code on every invitation card, which is designed for security.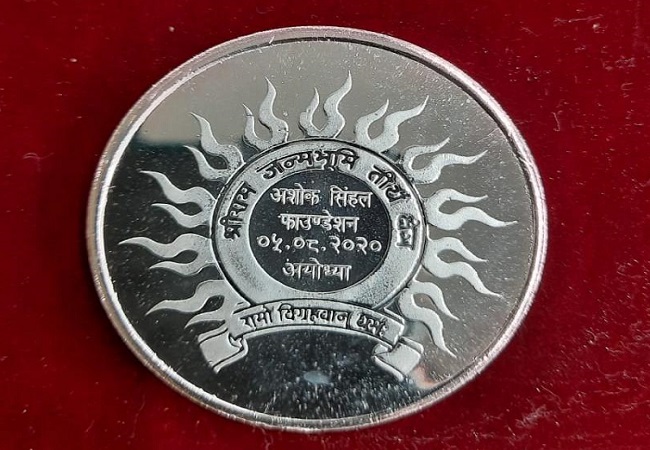 As a gesture,  silver coin will be given to every guest who will be attending the Bhoomi Pujan on behalf of Shri Ram Janmabhoomi Tirtha Kshetra Trust tomorrow. Which will have the insignia of Rama Darbar and the pilgrimage area. This silver coin will be given by Shri Ram Janmabhoomi Teerth Kshetra Trust.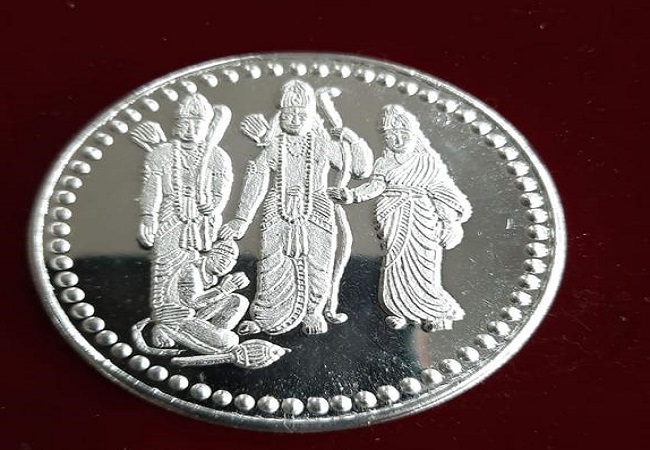 Former Deputy Prime Minister LK Advani, Dr. Muralimohar Joshi and former Chief Minister of State Kalyan Singh will not be attending Bhoomi pujan. Union Defense Minister Rajnath Singh is also not expected to attend the ceremony. While on the stage, apart from the Prime Minister, the President of the Trust, Mahant Nritya Gopal Das, RSS Chief Mohan Bhagwat, Governor Anandiben, Chief Minister Yogi Adityanath will be there.