PM Modi interacts with vaccine beneficiaries, says 'world's biggest vaccination going on in India' | Top Points
Vaccines are reaching every corner of the country. India is absolutely self-reliant in this regard, said PM Modi.
January 22, 2021 13:24
New Delhi: Prime Minister Narendra Modi interacted with beneficiaries and vaccinators of COVID vaccination drive in Varanasi, via video conferencing.
PM Modi congratulated all the doctors and medical staff for the same.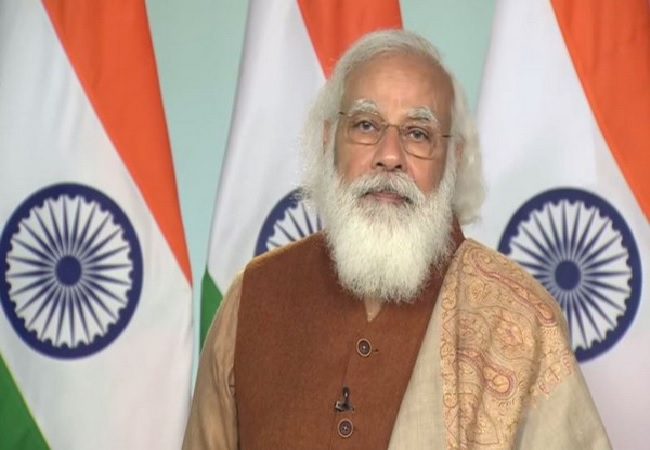 Highlights
The biggest vaccination program in the world is going on in our country. Today, the nation has willpower to manufacture its own vaccine – not one but two Made in India vaccines. Vaccines are reaching every corner of the country. India is absolutely self-reliant in this regard: PM
"2021 has begun on a positive note. The country is making its own Coronavirus Vaccine. Not one but two "Made in India" vaccines. India is totally 'aatmanirbhar' on vaccines": PM Modi in his address to vaccine beneficiaries in Varanasi
In the first phase, over 20,000 health professionals will be vaccinated at 15 vaccination centres in Varanasi. I congratulate all doctors and medical staff for the same: PM Modi
WATCH