Chandrayaan 3 LIVE streaming sets record with 8 mn users, here is how it fared on Hindi YouTube channels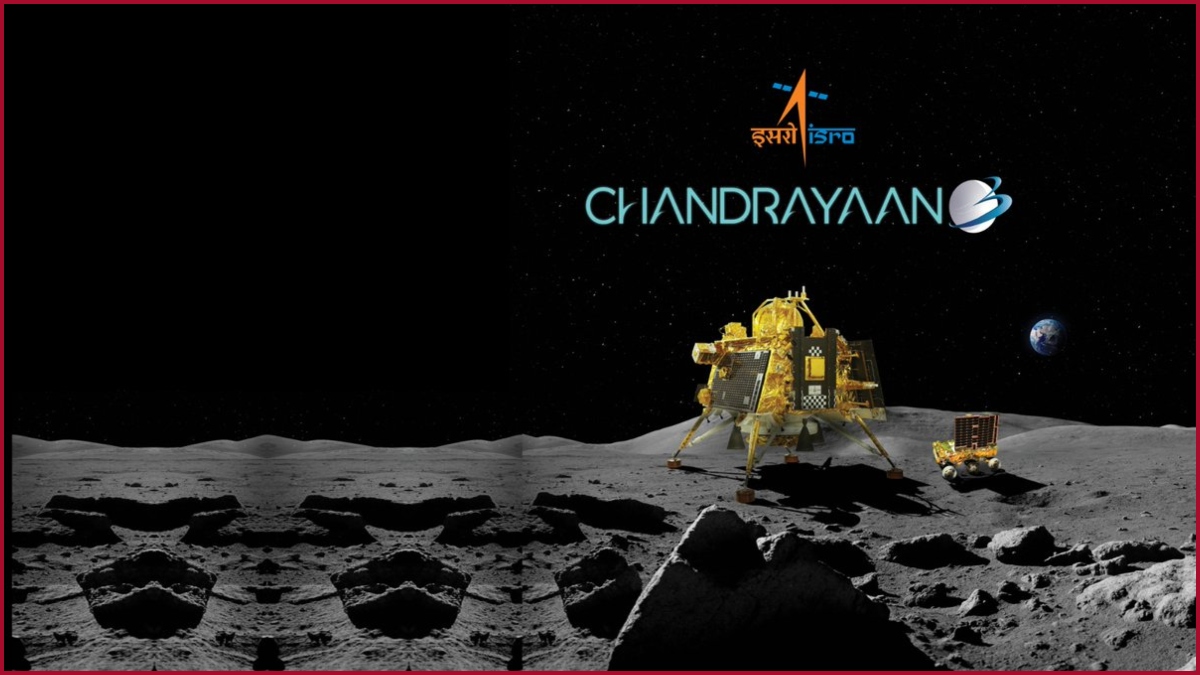 New Delhi: While India's Chandrayaan-3 mission created history with Vikram Lander Module's soft landing on the lunar surface on Wednesday, back on earth, it smashed many records in the LIVE Streaming arena & created new milestones.
As the Indian Space Research Organization (ISRO) researchers and the scientific community watched the proposed landing on Moon, it drew mammoth public interest globally and this reflected in LIVE Streaming on official YouTube channel as well as those of YouTube channels belonging to Hindi news channels in the country.
The webcast of Chandrayaan soft landing on ISRO's official YouTube channel set new records on the video sharing platform. At the time of touchdown at about 6.04 PM on Wednesday, the ISRO's YouTube alone recorded a staggering 8 million users/viewers watching the event LIVE.
Hindi YouTube channels log record, too
Besides ISRO's official YouTube platfrom, the YouTube channels of several Hindi news channels registered new & unprecedented levels of audience engagement. Data suggests that Top 7 Hindi channels garnered a whopping 157 million views, which in turn translates into about 15 crore people. Even cricket or football extravaganzas like IPL fail to accumulate such numbers.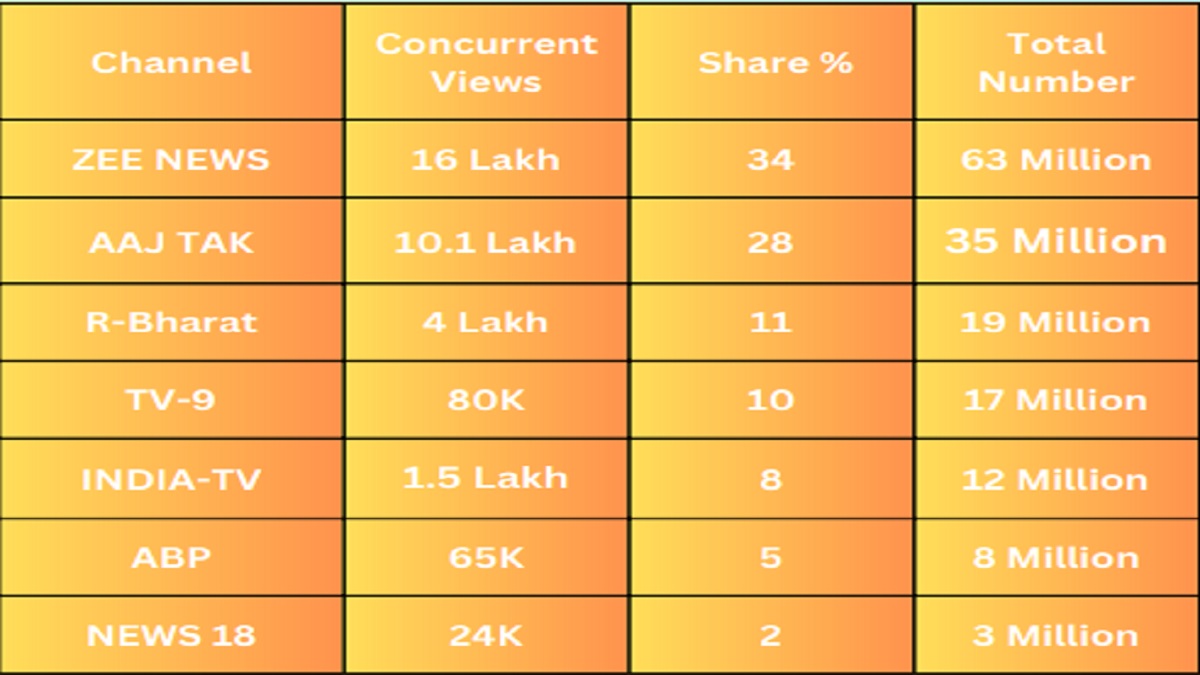 The top 7 news channels which saw such convergence on their YouTube channels included Zee News, Aaj Tak, Republic Bharat, TV-9 Bharatvarsh, India-TV, ABP News and News 18.
Among all these, Zee News bagged the biggest share with 16 lakh concurrent views (users tuned to channel during touchdown) and 63 million views in total. It alone captured 34% share of the audience, watching the event on the video sharing platform.
Aaj Tak came close second with 10.1 lakh concurrent users & 35 million views in total while other 5 channels together fetched close to 50-55 million views.
The graph gives vivid details of how these Hindi YouTube channels garnered viewers for India's historic lunar mission.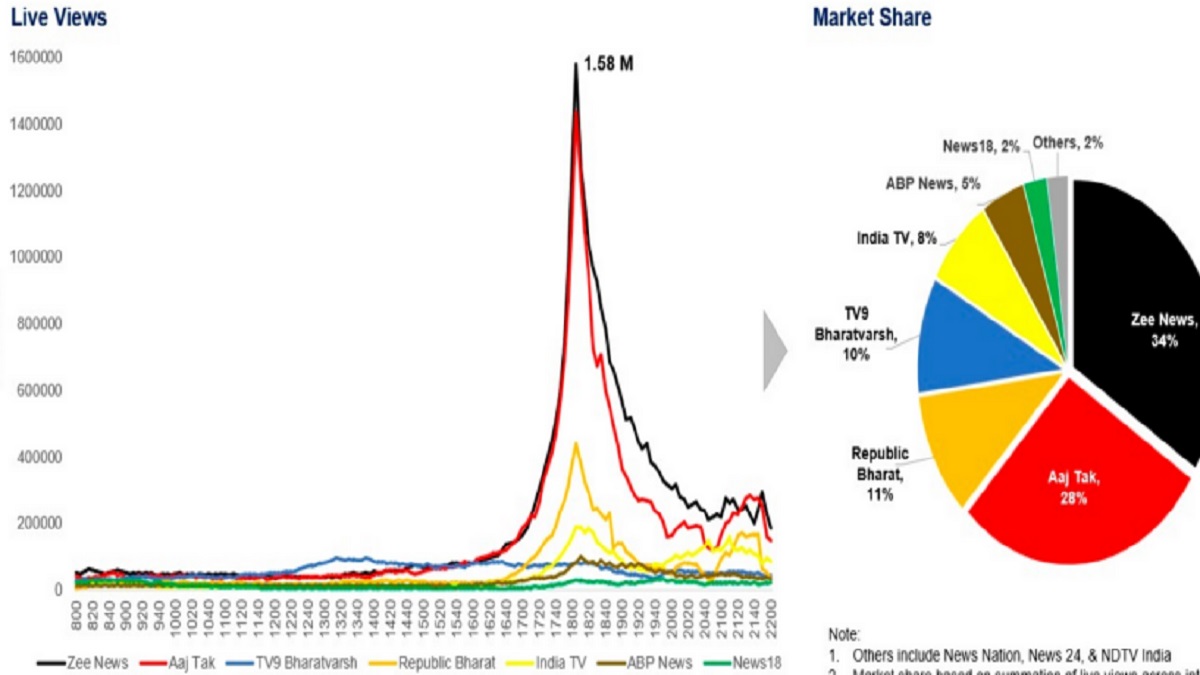 LIVE Streaming of Chandryaan-3 marks momentous shift of audience in video consumption and how YouTube is revolutionizing the video watching landscape.
YouTube, with its potential to transcend geographical barriers, is clearly re-writing the rules of people engagement and is showing how historic moments can become truly unforgettable & remain etched in memory, always.