CM Mann cuts down pension of Punjab MLAs, ex-legislators can draw allowances for only 1 term
An MLA gets a pension of around ₹ 75,000 per month for one term, and an additional 66 percent of amount is given for each subsequent term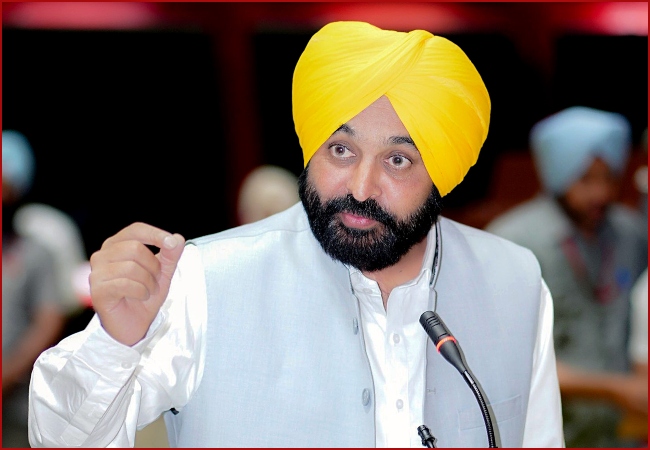 New Delhi: Punjab Chief Minister Bhagwant Mann on Friday announced that MLAs and former legislators in the state will get a pension for only one term irrespective of the number of times they have won assembly polls.
The Chief Minister also announced a reduction in allowances given to the families of the MLAs. Mann had said that MLAs were getting pensions in lakhs… running into Rs 3.5 lakh, Rs 4.5 lakh, Rs 5.25 lakh.
An MLA gets a pension of around ₹ 75,000 per month for one term. Thereafter, an additional 66 percent of the pension amount is given for each subsequent term.
"A big decision is being taken. Irrespective of times a person gets elected to the assembly, the person will be paid pension for only one term," Mann said in a video.
"Ex-MLAs in Punjab, even if they have won twice, five times or ten times, they will now get a pension for one term only. Our political leaders, including MLAs, seek votes from you with folded hands by saying that give us a chance to serve you", he added.
"But you will be surprised to know that several MLAs who won thrice, four times or five times and then after losing the elections or after not getting tickets for contesting the polls, get lakhs of rupees in pension per month".
"Somebody gets ₹ 3.50 lakh and somebody gets ₹ 4.50 lakh and somebody gets ₹ 5.25 lakh as pension. It puts a financial burden of crores of rupees on the exchequer", he said.
He said people contest elections saying they want to serve people and taking so much pension is not appropriate.
The Chief Minister said that the money saved will be used for the welfare of people.