On 1st day of Navratri, 'Mission Shakti' campaign begins in UP to stop crime against women
On first day of Navratri, UP CM launched Mission Shakti to stop crimes against women. Under the drive, separate room will be alloted to women complainants in all 1535 police stations across the state, when they can register complaints.
October 17, 2020 15:23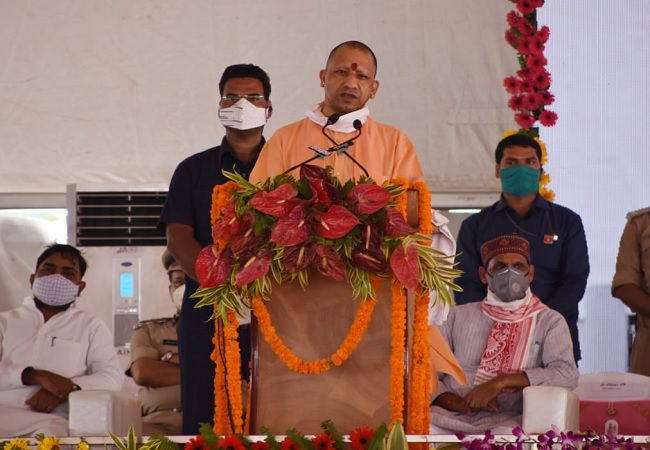 New Delhi: Amid reports of rising crimes against women, Uttar Pradesh chief minister Yogi Adityanath on Saturday launched a new program – 'Mission Shakti', for the safety of women in the state.
Launched on 1st day of Navratri, the campaign will run for 180 days till April 2021. This drive for putting an end to crime against women will be directly monitored by UP additional chief secretary (home) and Director General of Police (DGP).
"To pay homage to the victim of a very unfortunate incident, I decided to kick-off Mission Shakti campaign from Balrampur and I'm extremely delighted to launch this programme. Mission Shakti aims at guaranteeing security and respect for every woman in the state," CM Yogi said while addressing the gathering.
During the event, young girls also demonstrated self-defence techniques as an act to showcase women strength.
Balrampur: Uttar Pradesh Chief Minister Yogi Adityanath attends the launch of "Mission Shakti" programme for women security in Uttar Pradesh.

Young girls demonstrate self-defence techniques during the event pic.twitter.com/VzJbSL5yim

— ANI UP (@ANINewsUP) October 17, 2020
Addressing the crowd, Yogi Adityanath said, "There will be a separate room now for women complainants in 1535 police stations across the state, where a female Police constable will attend them & there will be urgent action on their complaint. Culprits of crimes against women will be punished swiftly."
Under the 6-month campaign, various programmes should be organised to train women to become self-reliant and to sensitise people to respect them. These programmes should be organised in all the 521 blocks, 59,000 gram panchayats, 630 urban local bodies and 1,535 police stations in the 75 districts of the state.
About Mission Shakti campaign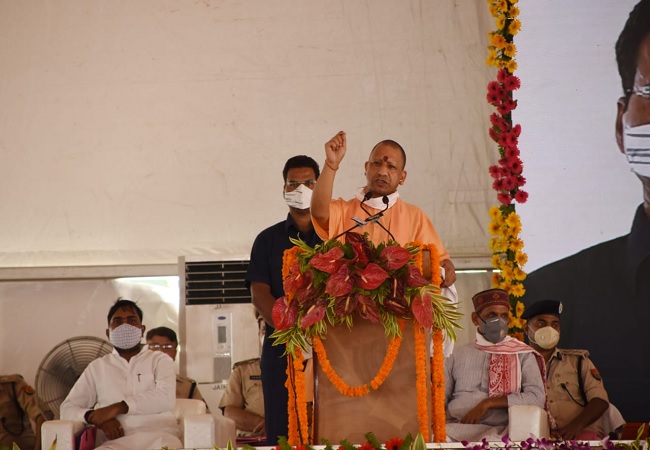 Mission Shakti will feature awareness campaigns related to women's safety. In a tweet, the CM's Office said initiatives like gender-based sensitisation, training, corporate activity, voice messages, interviews, programmes in Durga Puja and other cultural pandals should be organised to create greater awareness under 'Mission Shakti'.
'मिशन शक्ति' अभियान के दौरान लैंगिक आधारित संवेदीकरण, प्रशिक्षण, काॅरपोरेट एक्टिविटी, ध्वनि सन्देश, साक्षात्कार, दुर्गा पूजा व अन्य सांस्कृतिक पण्डालों में कार्यक्रम सहित जागरूकता उत्पन्न किए जाने संबंधी आयोजन किए जाएं: मुख्यमंत्री श्री @myogiadityanath जी pic.twitter.com/lVKVr225IO

— CM Office, GoUP (@CMOfficeUP) October 12, 2020
At the event, also another program was launched- Operation Shakti. Under this 180-day program, state govt will prepare register of persons who have come out of jail after serving time for crimes against women and monitor if there are fresh complaints against them.
A pilot version of this was launched in Lucknow sometime back. Following good response, it was approved for statewide launch.